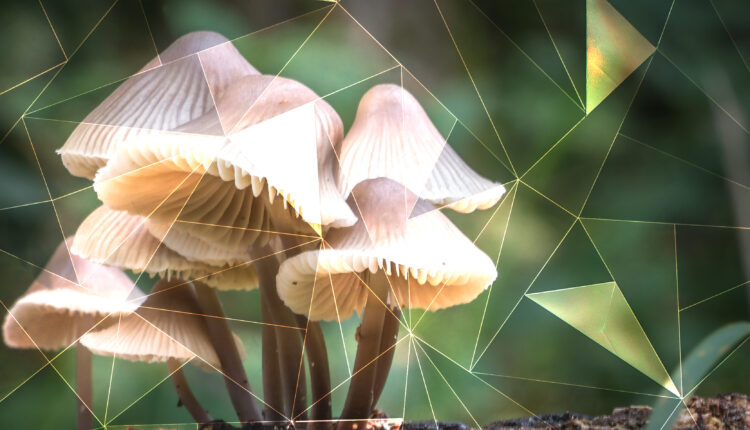 TDR's Top 5 Psychedelic Developments For The Week of July 20
Welcome to TDR's review of the Top 5 psychedelic stories of the past week. Aside from presenting a synopsis of events, we provide commentary to break down the significance of each to investors. TDR is committed to maintaining in-depth market coverage of the most newsworthy events the psychedelics space has to offer.
5. ATAI Launches Subsidiary Focused On Active Ingredient In Hallucinogenic Brews
ATAI Life Sciences announced Wednesday the launch of Viridia Life Sciences. This wholly-owned subsidiary will be dedicated to the study and production of the DMT molecule (N,N-Dimethyltryptamine). Viridia is leveraging the platform's own drug development experience to formulate DMT products based on alternative routes of action, such as intravenous administration.
4. Pharmadrug Inc. Signs Cannabis Supply Agreement with Eve & Co
PharmaDrug Inc (CNSX:BUZZ) (OTCMKTS:LMLLF) announced that it has entered into a supply agreement with Natural MedCo Ltd., a Canadian Licensed Producer of medical cannabis and a wholly-owned subsidiary of Eve & Co Inc. for bulk and finished EU-GMP medical cannabis.
Pursuant to the Supply Agreement, PharmaDrug will purchase and import into Germany between 250-500 kilograms of cannabis flower on a bulk basis. The company anticipates it will begin receiving shipments in Q1 2020. The flower will be packaged in Germany and sold under PharmaDrug's own in house brand.
3. The Oregon Psilocybin Program Initiative Goes To Voter in 100 Days
On November 3rd, Oregonians can make history by designating psilocybin—currently listed as a Schedule I controlled substance—legal for therapeutic use. Oregon could become the first state in the Union to legalize psilocybin in any capacity, recreational or medical.
A "Yes" vote supports:
Authorizes the Oregon Health Authority (OHA) to establish the Oregon Psilocybin Services Program;
Permits licensed service providers to administer psilocybin services to pre-screened individuals 21 years of age or older;
Establishes the Oregon Psilocybin Advisory Board to advise the OHA on guidelines and rules for the program and packaging, labeling, and dosages of psilocybin products; and
Establishes the Psilocybin Control and Regulation Fund where licensing fees and fines for violations would be deposited and used to administer the program.
While a "No" vote opposes establishing the Oregon Psilocybin Services Program and maintains the status quo prohibition against the possession, manufacture, and delivery of psilocybin.
TDR: We believe a positive vote would be a big leap forward for an industry fighting for legitimacy. While signs are moving in that direction anyway, the acceptance of psilocybin on the state level—along with the establishment of independent control boards—will help expedite acceptance in jurisdictions across North America. Indeed, TDR believes the event has enough significance to spark a rally in sector stocks in the days preceding, or immediately after, the ballot vote.
We are now only 100 days from a potential defining moment. TDR will have further coverage as events warrant.
2. Champignon Brands Files BAR Reports Signal Beginning of End to Stock Halt
Champignon Brands Inc (OTCMKTS:SHRMF) investors can finally breathe a (partial) sigh of relief. On Wednesday, the company filed three separate Business Acquisition Reports (BAR) which, upon the satisfaction of regulators, signals the halt in their Canadian Securities Exchange listing—in effect since June 22— may soon be lifted.
The delinquent BAR filings for three recent acquisitions was a primary factor leading to a B.C. Securities Commission (BCSC) a Failure-To-File Cease Trade Order issuance on June 19. In particular, BC's main securities body took issue with Champignon's non-filing of Form 51-102F4 Business Acquisition Report as required under Part 8 of National Instrument 51-102 Continuous Disclosure Obligations for each of the following significant acquisitions: Artisan Growers, Nova Formulations and Tassili Life Sciences.
TDR: Although the delinquent BAR report filings were not the only issue the BCSC had issue with, they were primary issues. Now that Champignon Brands has cleared this main hurdle, we expect the stock halt to be lifted imminent—perhaps by early next week.
Subsequent to the CSE stock halt, the company has lost approximately 36.71% of its value since June 22 on OTC trade (SHRMF), although the sector has struggled to similar— if lesser— degree.
We hope the re-listing of SHRM shares on the CSE has a positive effect on its share price, which is materially lower since closing a $15M Bought Deal on June 11 with an offering price of $0.85/unit plus ½ warrants. The Bought Deal closed just eleven days before the company announced the BCSC regulatory review.
1. Numinus Announces Short Form Prospectus Offering of Units for Gross Proceeds of up to $4.05 Million
The company announced it has entered into an engagement letter with Mackie Research Capital Corporation in connection with a best-efforts offering of up to 15,000,000 units at a price of $0.27 per Unit for gross proceeds of up to $4,050,000 in the offering jurisdictions of British Columbia, Alberta and Ontario.
Each unit will consist of one common share of the Company and one-half of one common share purchase warrant. Each warrant will entitle the holder to purchase one additional common share of the Company at a price of $0.40 per common share for a period of two years from issuance.
TDR: It's been a tough couple of months for Numinus Wellness as a public company.
Touted as a sector up-and-comer upon its TSX-V listing on May 20, NUMI missed the sector's April surge and price has fallen steadily since—despite some positive news along the way. So much so that early investors participating in the 22.98 million Subscription Unit financing didn't have much profit left once the unlock lifted in early July. Now, the company has elected to raise money with its stock languishing near its all-time low.
However, Numinus can hardly be faulted for this inopportune timing. The company (and sector) are in the pre-innings and this raise was required to facilitate their MDMA and psilocybin Compassionate Access protocol implementation and additional therapeutic objectives.
To visit our recent interview with Numinus CEO Payton Nyquvest, please click here.