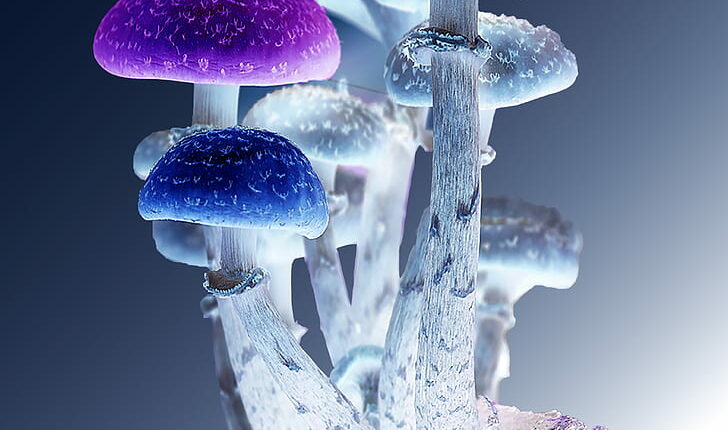 TDR's Top 5 Psychedelic Developments For The Week of July 6
Welcome to TDR's review of the Top 5 psychedelic stories of the past week. Aside from presenting a synopsis of events, we provide commentary to break down the significance of each to investors. TDR is committed to maintaining in-depth market coverage of the most newsworthy events the psychedelics space has to offer.
Cybin Corp. announced that it has entered into a feasibility agreement with IntelGenx Corp. (CVE:IGX) (OTCMKTS:IGXT) for the development of an orally-dissolving film for the delivery of pharmaceutical-grade psilocybin, subject to receipt of all necessary regulatory approvals.
In the years leading up to the roaring 2020s, young people were once again dropping acid. From 2015 to 2018, the rate of "turning on and tuning in" with LSD, to paraphrase renowned psychonaut Timothy Leary, increased by more than 50%—a rise perhaps fueled by a need for chemical escapism.
"LSD (Lysergic acid) is used primarily to escape. And given that the world's on fire, people might be using it as a therapeutic mechanism," says Andrew Yockey, a doctoral candidate in health education at the University of Cincinnati and lead author of the paper. "Now that COVID's hit, I'd guess that use has probably tripled."
TDR: While the Mr. Yockey's current COVID prediction is conjecture, it's nonetheless based on a verified jump in psychedelic usage among U.S. adults between 2015-2018 (↑56.4%). The studies' authors attribute the big increase "partly because of the timing of the 2016 presidential election", in which social angst has only amplified. In addition to the realities of a new COVID world and the uncertainties associated with it, LSD use is undoubtedly skyrocketing.
Decriminalize Nature DC submitted over 35,000 signatures to the DC Board of Elections in support of putting Initiative 81, the Entheogenic Plant and Fungi Policy Act of 2020, on the November ballot. If enacted, the law will direct the Metropolitan Police Department to deprioritize enforcement of laws criminalizing plant and fungi medicines against the citizens of the District.
The tens of thousands of signatures of DC voters collected by Decriminalize Nature DC — and submitted at the DC Board of Elections office before today's 3:00 pm deadline — far exceeds the 25,000 valid signatures necessary to appear on the November ballot.
TDR: Initiative 81 calls upon the DC Attorney General and U.S. Attorney for DC to cease criminal prosecutions of adults for related non-commercial activities. Although a lower-profile initiative than the one taking place in Oregon (see below), a significant one nonetheless. The decriminalization of natural entheogenic substances such as psilocybin-containing "magic" mushrooms would send a powerful message given its undertaking in the nation's capital and lobbyist epicenter.
Oregonians will get to vote in November on whether to create a regulated psilocybin therapy program in the state. Initiative Petition 34 would legalize psilocybin to use for therapeutic purposes in a controlled setting with a licensed facilitator. Activists claim psilocybin therapy may help treat depression and anxiety.
Organizers said they gathered more than 164,000 signatures, and Oregon's Secretary of State confirmed on Wednesday that the measure officially qualified for the ballot.
TDR: It's official: the use of psychedelic mushrooms for therapeutic purposes will appear on the Oregon ballot in November. If the initiative passes, Oregon would be the first U.S. state to legalize psilocybin for any use case—medical or recreational. Obviously, passage would be a big deal for the sector; once adopted at the state level, the chances of follow-the-leader ballot initiatives increase elsewhere. For the first time in history, psychedelic medicine has a legitimate chance of receiving official state sanction.
TDR will have full coverage of this milestone event as it happens in November.
1. Mixed Bag For Leading Psychedelic Stocks
Last week, TDR articled the strong week in Canadian psychedelic stocks but remained guarded due to the low volume underlying the turnaround. Unfortunately, it was short lived.
Although the low volume price action stuck around, this time is drifted to the downside. Numinus Wellness (NUMI – ↓22.89%), MindMed (MMED – ↓12.74%) and Champignon Brands (SHRMF – ↓14.75%) all generated double-digit losses, although Mydecine Innovations (↑11.53%) held firm throughout the week on yet another notable personnel addition.
TDR's biggest watch coming into the week was NUMI, as the full weight of a 22.98 million Subscription Unit unlock as described in the Subscription Release Financing came into play. Given the outsized declines relative to its peers, it's likely that either A) a material amount of pre-public investors exercising their Subscription Units at $0.25 chose to lock-in gains, B) investor backed off the bid in a soft market knowing the extra supply was looming, or C) a little of both.
At only 3,004,458 shares traded for the week—NUMI's lowest full week volume since inception—the selling certainly wasn't a torrent. Investors will be hoping it stays that way as the profit arbitrage from willing pre-public sellers gradually gets wrung out into stronger hands.