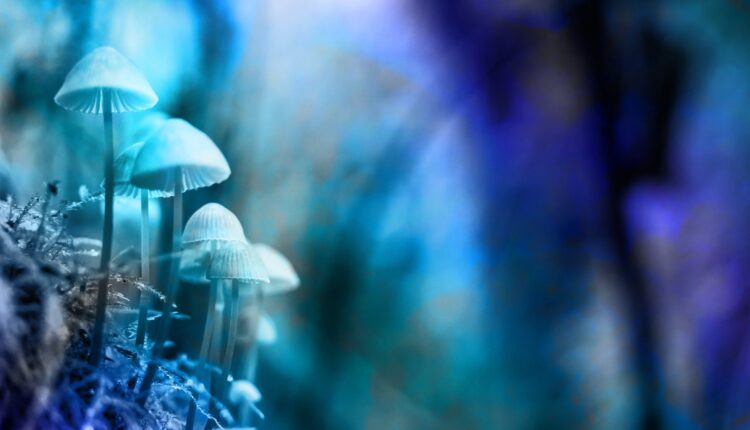 TDR's Top 5 Psychedelic Developments For The Week of June 29
Welcome to TDR's review of the Top 5 psychedelic stories of the past week. Aside from presenting a synopsis of events, we provide commentary to break down the significance of each to investors. TDR is committed to maintaining in-depth market coverage of the most newsworthy events the psychedelics space has to offer.
Mydecine Innovations Group Inc (CSE: MYCO) (OTC: MYCOF) announced that it has added renowned drug discovery expert Dr. Denton Hoyer to its Scientific Advisory Board.
Dr. Hoyer has been involved in drug discovery at leading pharmaceutical companies and research institutions for the last 30 years. He holds numerous patents and has been published extensively in the field of medicinal chemistry and drug research.
TDR: Advances driving medicinal psychedelic innovations is highly dependent on capable research implementation, data modeling, drug design are molecular biology knowhow. Dr. Hoyer brings all these attributes to the table, having been the Director of Chemistry at the Yale Center for Molecular Discovery for almost nine years between July 2011-January 2020.
Cybin Corp., a mushroom life sciences company focused on psychedelic medicines and nutraceutical products, has entered into an amalgamation agreement with Clarmin Explorations Inc. and 2762898 Ontario Inc.—its wholly-owned subsidiary. Completion of the transaction will result in the reverse takeover (RTO) of Clarmin by Cybin.
In connection with the proposed transaction, the company plans to complete a "best-efforts" brokered private placement to raise a minimum of C$14 million and maximum of $21 million (with a 15% agents' option). To date, Cybin has raised approximately $10,400,000 through an initial financing round and Series A financing round.
TDR: The entering of the Amalgamation Agreement signals that Cybin Corp. will attempt to publicly list its shares once the transaction is complete. TDR believes the target listing date is September 2020 on the Canadian Securities Exchange.
Perhaps the biggest differentiator between Cybin and its peers is its concurrent business strategy in both the consumer packaged goods and pharmaceutical markets. Unofficially, the company is aiming for $9 million in reporting Year 1 revenue derived almost exclusively from neutraceutical mushroom sales (Reishi, Lion's Mane etc.). Meanwhile, Cybin is set for a full Phase 1B delivery system trial in Jamaica later this year, with smaller pre-clinical product trials in Canada ongoing.
Revive Therapeutics Ltd (CSE: RVV) announced it has submitted today its Investigational New Drug (IND) application to the U.S. Food and Drug Administration (FDA) a Phase 3 confirmatory study for Bucillamine as a potential treatment in COVID-19. Once the U.S. FDA allows the IND to go into effect, Revive will initiate a randomized, double-blind, placebo-controlled study of Bucillamine in patients with mild-moderate COVID-19 in Q3 2020.
TDR: Although this event has nothing to do with psychedelic medicine, it demonstrates that non-psychedelic portfolio pipelines of sector companies can sometimes hit the jackpot. In Revive's case, that means the repurposing of an anti-inflammatory agent currently prescribed in Japan and South Korea for rheumatoid arthritis.
Bucillamine previously met its Phase 2A endpoint in 2015 for the treatment of gout before being abandoned due to monetary constraints and shifting priorities. But the savvy decision to use past safety data and pivot towards today's crisis du jour market has already proved to be a fantastic decision, with Revive rising ↑308.33% so far in 2020 (↑550.00% trough to peak). While Revive is often regarded as a 'psychedelics' company due to its recently acquired (March 2020) psilocybin assets, it's a traditional therapeutic agent doing the heavy lifting nowadays.
Full TDR writeup can be found here.
A push to legalize the use of psychedelic mushrooms in therapeutic settings is one step closer to appearing on the Oregon ballot in November.
Organizers say they have received over 164,000 signatures on Initiative Petition #34, which would legalize psilocybin — the active compound in psychedelic mushrooms — for therapeutic use. This qualifies the measure to go on the ballot in November, though the petitioners will have to wait until mid-July for confirmation that the measure will appear on this year's ballot.
TDR: If psychedelic mushrooms indeed appear on the November ballot and pass with a majority vote, it will be a landmark moment for the sector. As a Schedule 1 narcotic (psilocybin) in the Unites States, psychedelic mushrooms are illegal to possess, sell, transport or cultivate (exception: kits and spores) in all states—although decriminalization has taken place in a handful of jurisdictions. The psychedelics industry will be watching the results in earnest.
1. MindMed, Numiness Wellness and Champignon Brands Strong Weeks on the Capital Markets
The systematic takedown of psychedelics' 'Big Three' has hit the pause button and reversed—much to the relief of besieged investors. Numinus Wellness registered its first weekly closing gain since inception, rising ↑16.90%, while MindMed and Champignon Brands rose ↑14.60% and ↑10.90%, respectively.
With light volumes seen NUMI and SHRMF (MMED around the 10-week average), the rebound appears predominantly driven by sellers recoiling from oversold conditions. Nonetheless, investors will take it in hopes that it is a stepping stone for further advances into next week.
Investor Note:
Champignon Brands must reply a written response to the B.C. Securities Commission by Monday, July 6 in regards to a Failure-To-File Cease Trade Order issued by the BCSC on June 19. We note that the deadline doesn't necessarily mean the company will fulfill its filing requirements that day. The company is attempting to remedy its deficient filing backlog and regain normal listing status on the Canadian Securities Exchange.
NUMI: In connection with the Subscription Receipt Agreement among Rojo Resources Ltd., Salvation Botanicals and the Subscription Receipt Agent dated March 3, 2020, Rojo closed its Subscription Release Financing for 22,980,000 Resulting Issuer Subscription Receipts at a price of $0.25 will be released upon satisfaction of the Escrow Release Conditions on or before the Escrow Release Deadline. With that Escrow Release Deadline occurring at 5:00pm PST and 120 days following the closing of the Subscription Receipt Financing, it's a legalese way of saying 22.98M shares of NUMI have already become eligible to trade (it's been 123 days since the financing was consummated, March 3, 2020). Early pre-public investors should be receiving their newly-minted shares imminently, which could affect stock performance next week. Although this shouldn't affect investors with a long term mindset, those angling for ideal price points should take notice.