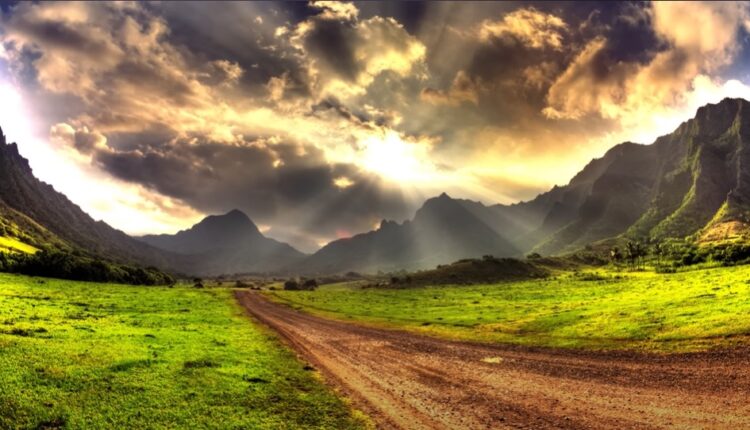 TDR's Top 5 Psychedelic Developments For The Week Of June 26
Welcome to TDR's review of the Top 5 Psychedelic Developments for the week of June 26. Aside from presenting a synopsis of events, we provide market commentary to summarize the week that was for publicly-listed companies.
5. MAPS PBC COO Provides Roadmap For Psychedelic Therapy Pathway Into The Mainstream
Michael opined on the research developments pertaining to post-traumatic stress disorder (PTSD), where MAPS PBC is expected to public the final results of its MAPP2 Phase 3 clinical trial for MDMA-assisted therapy shortly. The study has already achieved excellent confirmatory results and additional data is expected soon that will reinforce—or cast doubt—on the study's earlier findings.
4. Canadian Government Granting $3M For Clinical Trials For Psilocybin-Assisted Psychotherapy
The quest to advance psychedelic medicine in Canada received a big boost today. The Minister of Mental Health and Addictions, Carolyn Bennett, announced an investment of nearly $3 million through the Canadian Institutes of Health Research. This funding will support three clinical trials investigating the potential of psilocybin-assisted psychotherapy as a treatment option for alcohol use disorder, treatment-resistant depression, and end-of-life psychological distress in advanced-stage cancer patients.
The goal is follow-through in growing government interest in the potential therapeutic applications of psychedelics for addressing mental health and substance use challenges. While additional research is needed, it is hoped that viable treatment options for individuals with mental illness and addictions is achieved.
____________
TDR Psychedelic Exclusive — How Healing REIT Will Improve Access to Therapy
Numinus CEO Payton Nyquvest Comments On Psychedelic Science 2023
___________
3. Psychedelic Stocks Outperform Broad Biopharma Following Successful PS2023 Conference
The psychedelic sector rose lightly this past week, as reflected by the Advisorshares Psychedelics ETF (PSIL) ↑2.36%. The performance outperformed biopharma peers indices such as the Nasdaq Junior Biotechnology Index ↓2.13% and Nasdaq Biotechnology Ishares ETF↓1.18%. The NASDAQ 100 ↑1.72% and S&P 500 ↑2.13%were higher in advance of holiday shortened weeks on both side of the border.
Here's how the Health Care (Biotechnology) sector performed:
In the news…
3 in 5 American voters say psychedelics should be legalized for regulated, therapeutic use—and nearly half believe possession should be decriminalized for personal use for any reason—according to a new national poll.
Australia PAT goes live…
Awakn Life Sciences announced the results of its annual general and special meeting of shareholders held earlier today.
BetterLife Pharma announced the fast tracking of its U.S. Patent Application which relates to new non-hallucinogenic lysergic acid diethylamide (LSD) derivatives. This U.S. Patent Application is part of a developing international patent portfolio which cover compositions of these derivatives.
Cybin Inc. announced the appointment of Aaron Bartlone as Chief Operating Officer effective July 1, 2023. Mr. Bartlone has served as Chief Operating Officer of Cybin's U.S. subsidiary, Cybin US Holdings, Inc., since March 2021.
Cybin Inc. reported audited financial results for its fiscal year ended March 31, 2023, and recent business highlights.
Cybin Inc. announced that Mr. Sanford R. Climan has joined Cybin as a strategic advisor. Mr. Climan is the CEO and founder of Entertainment Media Ventures, Inc., a Los Angeles based advisory and investment company specializing in identifying opportunities in healthcare, technology, and media & entertainment industries.
Elon Musk and Sergey Brin, are increasingly turning to psychedelics such as ketamine…
Filament Health announced an exclusive global licensing agreement with NeoLumina Bioscience Inc. Under the terms of the agreement, Filament will license its proprietary botanical psilocybin drug candidate, PEX010, and associated intellectual property, to NeoLumina for clinical and commercial development related to eating disorders.
Jaden Smith says psychedelics made him more empathetic. Here's what the experts say.
Joe Biden's youngest brother said in a radio interview that the president has been "very open-minded" in conversations the two have had about the benefits of psychedelics as a form of medical treatment.
Lobe Sciences announced the initiation of a Phase 1, pharmacokinetic clinical study of L-130, a proprietary stabilized psilocin analogue drug candidate in healthy volunteers.
Meme Of The Week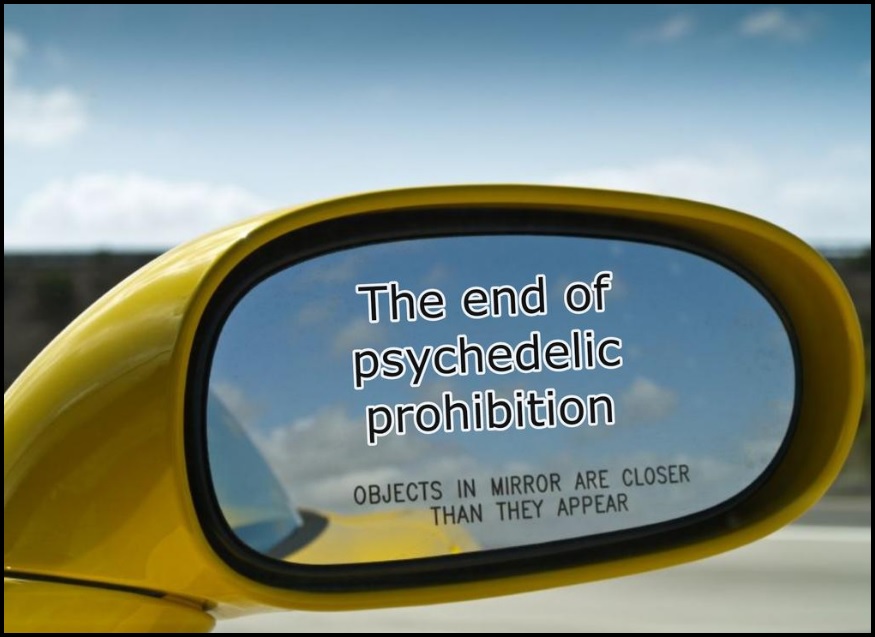 "Millions of Moms" gathered for the first time in Colorado to announce their efforts to press the government about psychedelic assisted therapy.
New study shows that psychedelic use was associated with a decreased use of other drugs and substances.
Numinus Wellness will release its financial results for the quarter ended May 31, 2023, after market close on Monday, July 17, 2023.
PharmaTher Holdings has filed a Pre-Submission Facility Correspondence in advance of its Abbreviated New Drug Application for KETARX (racemic ketamine) to the FDA to support expedited review of its priority ANDA.
Reunion Neuroscience Inc. reported fiscal results for the fourth quarter and year ended March 31 plus corporate updates.
RFK Jr…
Rick Doblin, founder and president of Multidisciplinary Association for Psychedelic Studies, brings psychedelic MDMA to mainstream medicine.
Silicon Valley is on drugs…
Small Pharma published its financial results for the fiscal year ended February 28, 2023. Cash on hand as of February 28, 2023 was approximately $18.5 million.
Stella announced its acquisition of the U.S. assets of Field Trip, a global leader in the delivery of psychedelic therapies.
U.S. Senate panel is calling on the U.S. Department of Veterans Affairs (VA) to facilitate medical marijuana access for veterans and explore the therapeutic potential of psychedelics. They're also asking the U.S. Department of Agriculture (USDA) to take steps to promote the hemp industry and cannabis genetics research.
2. California Assembly Committee Approves Senate-Passed Psychedelics Legalization Bill
A California Assembly committee has approved a Senate-passed bill to legalize the possession and facilitated use of certain psychedelics.
The Assembly Public Safety Committee advanced the legislation from Sen. Scott Wiener (D) in a 5-2 vote, with amendments, on Tuesday—about one month after it was approved by the full Senate. It now heads to the Assembly Health Committee before potentially moving to the floor.
Wiener said last week that the decision to refer his measure to the Health Committee means the the proposal is up against a "challenging road" toward passage. A prior version cleared the Public Safety Committee last session as well, but the senator said that he's less certain about its prospects in the other panel this time around.
1. MAPS Working On $85 million Private Share Sale To Bridge Funding Gap Until Expected FDA Approval
The Multidisciplinary Association for Psychedelic Studies, a nonprofit pioneer in the movement to legalize psychedelic drugs, is strapped for cash and turning to the market for a lifeline.
MAPS is working on an $85 million private share sale to keep itself afloat until mid-2024, when it hopes to start selling MDMA, also known as Ecstasy, in the U.S., people familiar with the deal said. MDMA remains illegal, but is one of the most-promising treatments for intractable post-traumatic stress disorder.
The legalization advocate is planning a private stock offering for its public-benefit corporation, or PBC, the people said. The Series A financing would value the business at about $200 million, they said.