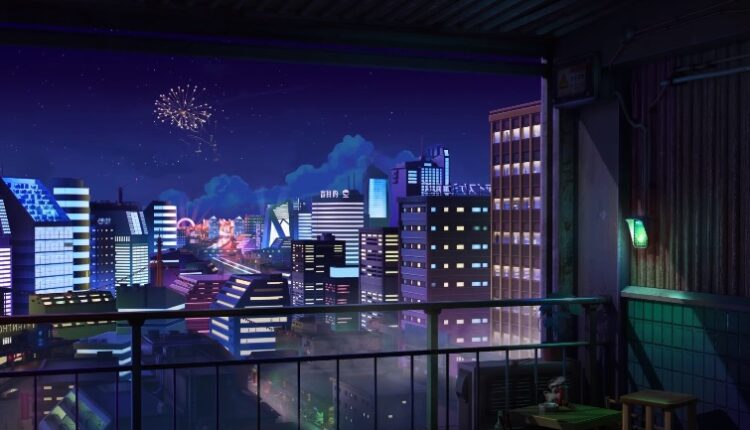 TDR's Top 5 Psychedelic Developments For The Week Of March 29
Welcome to TDR's review of the Top 5 Psychedelic stories of the past week. Aside from presenting a synopsis of events, we provide market commentary to summarize the week that was for publicly-listed companies.
5. Wesana Health Announces Closing of C$16.1 Million Oversubscribed Private Placement
Wesana Health Inc., an emerging life sciences company committed to patient empowerment and the advancement of psilocybin-based medicine to improve health and wellness, announced the successful closing of its approximately C$16.1 million oversubscribed private placement through a special purpose financing vehicle ahead of completing its go-public transaction. The round included existing investors Ambria Capital, LLC, as well as new investors JLS Fund, K2 & Associates, Sol Global, and George Steinbrenner IV.
Proceeds from the financing will be used primarily to fund the Company's preclinical and clinical development of psychedelic-assisted therapy to treat traumatic brain injury (TBI). The financing will also allow for Wesana to scale its senior leadership team as it works to deliver on key milestones.
4. MindMed Announces Filing of Preliminary Base Shelf Prospectus and F-10 with the SEC under MJDS
Mind Medicine Inc. (NEO:MMED), (OTCQB:MMEDF) filed a new preliminary short form base shelf prospectus with securities regulators in each of the provinces and territories of Canada, and a corresponding registration statement on Form F–10 with the United States Securities and Exchange Commission in accordance with the Multijurisdictional Disclosure System established between Canada and the United States.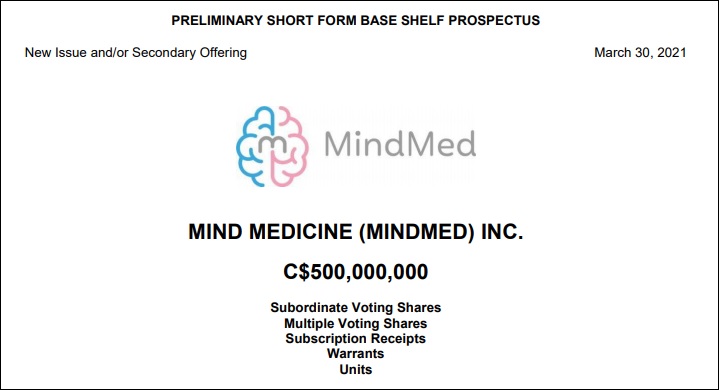 The Base Shelf Prospectus and Registration Statement, when made final or effective, will permit the Company to offer and sell subordinate voting shares, multiple voting shares, warrants, subscription receipts, units or any combination thereof in various offerings having an aggregate value of up to CAD$500 million during the 25-month period that the Base Shelf Prospectus remains effective. The specific terms of any offering of Securities, including the use of proceeds from any offering, will be set forth in a shelf prospectus supplement.
The filing of this Base Shelf Prospectus and Registration Statement provides the company with flexibility to pursue various strategic initiatives in accordance with its growth strategy.
__________
Infographic Of The Week: Psychedelics Industry TAM Is Incredibly Large
__________
3. Psychedelic Stocks Rise As Compass Pathways, Biotechnology Stocks Rise In Holiday-Shortened Week
The biggest psychedelic stocks fared positively this week, with the benchmark Horizon Life Sciences Stock Index ETF (PSYK) rising ↑6.10% on mixed volume. It started at the very top, with bulls pushing back against recent IPO lockup selling in Compass Pathways to register a solid ↑7.91% gain. MindMed tagged along, posting its own double-digit gain and cementing the sector's tone for the week. The major indexes and biotech stocks also played along, with the Nasdaq Biotechnology Ishares ETF (↑1.59%) and Nasdaq Junior Biotechnology Index (↑3.97%) posting solid gains. With market/growth/biotech stocks on the upswing, it was not conducive for sellers to extend an already oversold condition.
| | | | | | |
| --- | --- | --- | --- | --- | --- |
| Company | Ticker | Price ($) | Weekly Change (%) | WoW Volume Trend | Market Cap (s/o) |
| Compass Pathways | CMPS | 37.50 | 7.91 | ↓ | US$1.38B |
| Mind Medicine | MMED | 3.59 | 12.53 | ↑ | C$1.55B |
| Seelos Therapeutics | SEEL | 5.08 | 18.69 | ↑ | US$397.7M |
| Field Trip Health | FTRP | 6.24 | 9.28 | ↓ | C$263.1M |
| Numinus Wellness | NUMI | 1.06 | 1.92 | ↓ | C$212.7M |
| Cybin Inc. | CYBN | 1.44 | 5.88 | ↔ | C$212.5M |
| Revive Therapeutics | RVV | 0.485 | 1.04 | ↓ | C$149.6M |
| Champignon Brands | SHRMF | 0.37 | 0.37 | ↓ | US65.4M |
In the news…
Cybin Inc., announced senior management changes to lead the buildout of its development and clinical operations in the United States and Europe. Alexander Belser, PhD, will serve as Chief Clinical Officer, and Aaron Bartlone will serve as Chief Operating Officer beginning immediately. Co-founder and former COO, Paul Glavine, will assume the role of Chief Growth Officer.
MINDCURE filed a provisional patent application for iSTRYM, its proprietary AI digital therapeutics SaaS platform. iSTRYM is a technology that delivers therapists with unique tools and patient insights rooted in data while providing quantified care to individuals going through the therapeutic process. MINDCURE ambitious business plan: to build iSTRYM into the world's largest data repository of psychedelic experiences.
Tryp Therapeutics appointed Greg McKee as its Chief Executive Officer. Mr. McKee will also continue in his responsibilities as Chairman of the Board of Directors of the Company. Mr. McKee has previously served as Chairman and CEO of Nventa Biopharmaceuticals Corporation and Akela Pharma Inc., both publicly traded biopharmaceutical companies.
And finally, a significant psychedelics research is being created in the Golden State, with the formation of the Neuroscape Psychedelics Division at the University of California, San Francisco (UCSF). Through $6.4 million in private funding, the new division will take a translational research approach to integrate modern neuroscience technology with psychedelics treatment—including through a MAPS phase III trial for MDMA for post-traumatic stress disorder (PTSD).
2. Third Massachusetts City Approves Psychedelics Decriminalization Measure
Another Massachusetts city has approved a measure to deprioritize enforcement of laws against the possession, use and distribution of a wide range of psychedelics such as psilocybin and ayahuasca. This time, the Northampton City Council passed the resolution, which also states that no government or police funds should be used to enforce laws criminalizing people for using or possessing entheogenic plants and fungi.
The vote on Thursday was unanimous, 8-0, and it makes Northampton the third city in the state to enact the reform. Somerville and Cambridge have also moved to effectively decriminalize psychedelics.
The city of Northampton is the county seat of Hampshire County, Massachusetts, United States. As of the 2010 census, the population of Northampton was 28,549. Northampton is known as an academic, artistic, musical, and countercultural hub.
1. Hawaii Lawmakers Seek Marijuana Exemption From DEA While Also Requesting Legal Psilocybin Plan
Separately, the Senate approved two resolutions calling on state officials to study the therapeutic benefits of psilocybin mushrooms and create a plan that would provide equitable access to the fungi for adult patients.
In Hawaii, the separate psychedelics measures that unanimously cleared the Senate, which call for a working group on psilocybin, are nonbinding—but their passage is another example of how lawmakers are increasingly open to exploring reforms around psychedelics. Another bill to legalize psilocybin for medical purposes was introduced in January, but it stalled in committee.
The working group "is requested to develop a long-term strategic plan to ensure the availability of medicinal psilocybin and psilocin or psilocybin-based and psilocin-based products that are safe, accessible, and affordable for adults twenty-one years of age or older," the text of the resolution states.