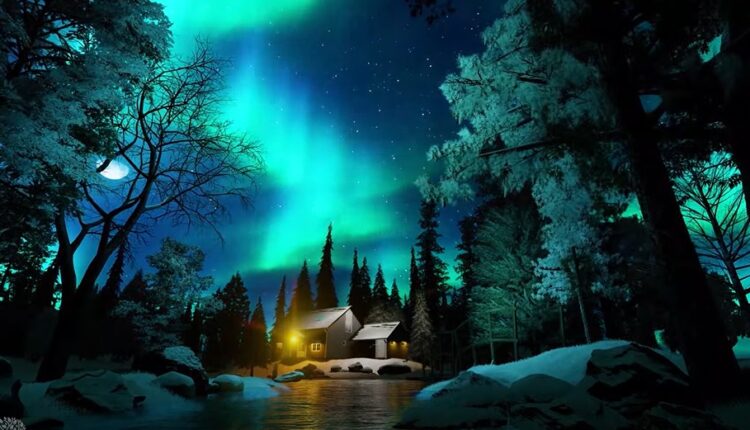 TDR's Top 5 Psychedelic Developments For The Week Of March 6
Welcome to TDR's review of the Top 5 Psychedelic Developments for the week of March 6. Aside from presenting a synopsis of events, we provide market commentary to summarize the week that was for publicly-listed companies.
5. MindMed Reports Full Year 2022 Financial Results And Business Highlights
Mind Medicine (MindMed) Inc. (NASDAQ: MNMD), (NEO: MMED reported its financial results for the full-year ended December 31, 2022.
Cash Balance: As of December 31, 2022, MindMed had cash and cash equivalents totaling $142.1 million compared to $133.5 million as of December 31, 2021. The Company believes its available cash and cash equivalents will be sufficient to fund its operating requirements into the first half of 2025.
Net Cash in Operating Activities:The net cash used in operating activities was $50.1 million for the year ended December 31, 2022, compared to $45.8 million in the year ended December 31, 2021.
Research and Development (R&D): R&D expenses were $36.2 million for the year ended December 31, 2022, compared to $34.8 million for the year ended December 31, 2021, an increase of $1.4 million.
Company positioned for key MM-120 Phase 2b data readout in GAD and Phase 2a data readout in ADHD in late 2023
Company to initiate first clinical trial of MM-402 in 2023
4. Washington Senate Approves Scaled-Down Psilocybin Bill To Prepare State For Future Psychedelic Services
The Washington State Senate has approved a bill to create a task force promoting research into psilocybin and developing a pathway for legal access to the psychedelic.
The legislation from Sen. Jesse Salomon (D)—which was effectively gutted in an earlier Senate committee to exclude original regulated access provisions—cleared the full chamber in a 41-7 vote on Tuesday. It now heads to the House.
Senate Democrats cheered the passage, but advocates remain disappointed about the extent to which the bill was watered down in committee. Salomon filed a floor amendment to reinsert language providing for access to psilocybin services through a pilot program, but he ultimately withdrew it without forcing a vote.
__________
Data Table Displaying Some Of The Top Researchers To Ever Have Studied Psychedelic Medicine
| Name | Field | Notable Contributions | Date of Birth | Date of Death |
| --- | --- | --- | --- | --- |
| Albert Hofmann | Chemistry | Synthesized LSD, discovered its psychoactive properties, and conducted early research on the substance | January 11, 1906 | April 29, 2008 |
| Timothy Leary | Psychology | Conducted early research on LSD and became a prominent advocate for the use of psychedelics in therapy and personal growth | October 22, 1920 | May 31, 1996 |
| Stanislav Grof | Psychiatry | Conducted research on the use of LSD in psychotherapy and developed a framework for understanding non-ordinary states of consciousness | July 1, 1931 | — |
| Terence McKenna | Ethnobotany | Developed theories on the use of psychedelics in human evolution and consciousness expansion | November 16, 1946 | April 3, 2000 |
| Alexander Shulgin | Chemistry | Synthesized and tested hundreds of novel psychoactive compounds, including MDMA | June 17, 1925 | June 2, 2014 |
| Rick Strassman | Psychiatry | Conducted research on the effects of DMT, a potent psychedelic, on human subjects | February 8, 1952 | — |
| James Fadiman | Psychology | Conducted research on the use of microdosing LSD for personal growth and creative enhancement | May 27, 1939 | — |
| Roland Griffiths | Psychiatry | Conducted research on the use of psilocybin, the active ingredient in magic mushrooms, for treating depression, anxiety, and addiction | July 19, 1946 | — |
| William Richards | Psychiatry | Conducted research on the use of psilocybin in end-of-life care and spiritual experiences | — | — |
| David Nutt | Psychiatry | Conducted research on the safety and potential benefits of various psychoactive substances, including LSD and psilocybin | April 16, 1951 | — |
__________
3. Psychedelic Stocks Decline As Bears Broadly Take Control Of Equities
The psychedelic sector fell double-digits on a percentage basis, as reflected by the Advisorshares Psychedelics ETF (PSIL)↓10.44%. This was consistent with a deep dip in risk assets and biopharma peers, as deemed by the Nasdaq Junior Biotechnology Index↓10.54% and Nasdaq Biotechnology Ishares ETF↓6.55%. The NASDAQ 100 ↓3.83% and S&P 500 ↓4.63%also finished sharply lower, as Jerome Powell told Congress that the Federal Reserve will likely need to raise its key interest rate more than anticipated.
Here's how the Health Care (Biotechnology) sector performed:

In the news…
1964…
Aaron Rodgers tabbed as guest speaker at psychedelic convention this summer.
atai Life Sciences shared updates on the two clinical trials as well as its plan to streamline its workforce with significant layoffs.
Bionomics Limited announced the release of a comprehensive analysis of the data from its Phase 2 PREVAIL study to evaluate the efficacy and safety of BNC210, a novel α7 nicotinic acetylcholine receptor negative allosteric modulator, for the acute treatment of Social Anxiety Disorder. These data support late-stage development of BNC210 in SAD
Cybin Inc. announced that Doug Drysdale, Cybin's Chief Executive Officer, will participate in a virtual fireside chat at the Oppenheimer 33rd Annual Healthcare Conference taking place on March 13-15, 2023.
EF Hutton analyst update: Atai Life Sciences, MindMed and Small Pharma price target and ratings were re-iterated this week.
Emyria (ASX: EMD) announced a collaboration with The Pax Centre, Australia's leading trauma-focused psychiatric services specializing in the treatment of complex trauma.
LifeStance Health Group, one of the nation's largest providers of outpatient mental healthcare, announced financial results for the fourth quarter and full year ended December 31, 2022.
Meme Of The Week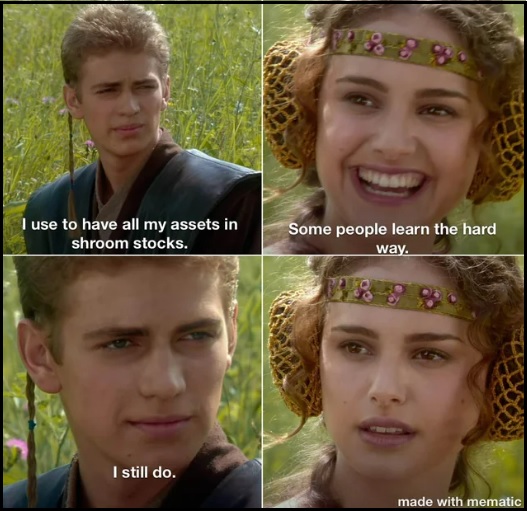 Mindset Pharma and PharmAla Biotech Holdings announced that PharmAla has completed the first sale of a quantity of Mindset's cGMP psilocybin under their exclusive sales agreement.
Missouri lawmakers have granted approval to a Republican-led bill that advocates researching the restorative abilities of psychedelics, including psilocybin, MDMA and ketamine.
Nevada lawmakers have proposed a new bill that would legalize magic mushrooms in small doses and open the door for further studies of other psychedelic substances for medical use.
Numinus Wellness: differences between Numinus & Field Trip Health explained
Oklahoma House of Representatives has passed a bill that would allow psychedelic-therapy research on Veterans suffering from post-traumatic stress disorder.
Prince Harry says psychedelics have been "fundamental" to dealing with his past traumas.
Republican House rep. Ed Blumenauer led a group of 16 members of Congress in sending a letter calling on Biden administration officials to provide "transparency" about the review of marijuana's scheduling status they are conducting.
Sangoma Technologies Corporation announced a partnership with AVANT, a leading technology services distributor firm.
Sintalica Bioscience announced that the Company has achieved two important milestones through the University of Messina.
Small Pharma announced further positive results from the Company's Phase IIa trial of SPL026, the first placebo-controlled study of a short-duration psychedelic for the treatment of Major Depressive Disorder.
Study demonstrates mechanism of psychedelic-induced neuroplasticity. Intracellular 5-hydroxytryptamine (serotonin) 2A receptors (5-HT2ARs) have been found to mediate the psychoplastogenic effects of psychedelics, according to the authors of a study recently published in Science.
Synthesis Institute, a Dutch company training Oregon facilitators for psychedelic mushroom sessions, has locked students out of its online curriculum portal, spurring speculation that it has gone out of business.
Testing psilocybin potency: 5 Questions for laboratory chemist Bjorn Fritzsche
Wellbeing Digital Sciences announced that its wholly owned subsidiary KGK Sciences Inc. has applied for a Controlled Substance Dealers License from Health Canada.
2. Cory Booker And Rand Paul File Revised Bill To Reschedule Psychedelic Breakthrough Therapies
Bipartisan and bicameral congressional lawmakers have filed an updated version of a bill to streamline the federal rescheduling of "breakthrough therapies" like psilocybin and MDMA in order to promote research and drug development.
Sens. Cory Booker (D-NJ) and Rand Paul (R-KY)—along with Reps. Madeleine Dean (D-PA) and Nancy Mace (R-SC)—announced the introduction of the "Breakthrough Therapies Act."
The legislation proposes to amend the federal Controlled Substances Act (CSA), in part by creating a procedure through which current Schedule I drugs that are deemed breakthrough therapies by the Food and Drug Administration (FDA), or qualify for a waiver under the federal Food, Drug, and Cosmetic Act (FDCA), could be transferred to a lower schedule that would make them easier to study and promote drug development.
1. Oklahoma House Passes Legislation Allowing For Study Of Psychedelic Mushrooms
Oklahoma lawmakers are again considering a bill that would allow medical researchers to look into psychedelics to treat mental illness.
I want us to make sure we're at the decision-making table, having this nationwide conversation — because, again, this is about research, this is about saving lives, and this is about addressing the mental health crisis that's facing our country and our state right now.

Bill author, Lawton Republican Rep. Daniel Pae
House Bill 2107, like its predecessor last year, would let colleges and research facilities study the effects of psilocybin on Oklahoma residents who struggle with conditions like obsessive-compulsive disorder and treatment-resistant depression. Psilocybin is the psychoactive compound in mushrooms.
The measure doesn't require veteran status, but supporters tout the potential benefits to veterans with post-traumatic stress disorder and suicidality. The measure passed and is headed to the Senate, where it died last year.