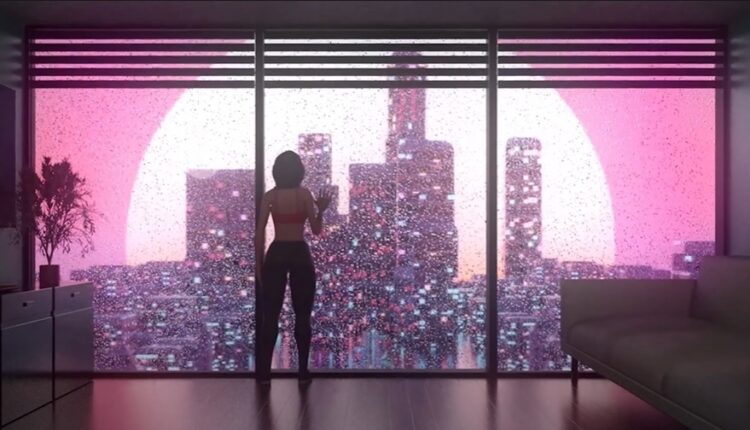 TDR's Top 5 Psychedelic Developments For The Week Of March 7
Welcome to TDR's review of the Top 5 Psychedelic developments for the week of March 7. Aside from presenting a synopsis of events, we provide market commentary to summarize the week that was for publicly-listed companies.
5. Numinus Adds Ayahuasca & San Pedro to Federal License for Psychedelic Research
Numinus Wellness Inc. (TSE:NUMI) (OTCMKTS: NUMIF) has received approval from Health Canada to study Ayahuasca and San Pedro at its licensed, state-of-the-art research facility, Numinus Bioscience. This license expansion will further position Numinus as a recognized global research centr e for natural psychedelic medicines, and supplements the current work Numinus is already undertaking on Psilocybe species and inherent synergistic compounds.
This exciting advancement at Numinus broadens our study of naturally occurring ethnobotanical substances and admixtures and the synergies of the compounds. This is a first step in helping us better understand their mechanisms and potential therapeutic applications.

Sharan Sidhu , Science Officer and General Manager, Numinus Bioscience
Through renewal of its Dealers' License, Numinus Bioscience is now permitted to work with San Pedro cactus, the beta-carbolines harmaline and harmalol, and the following botanical materials: Banisteriopsis caapi, Psychotria viridis, Diplopterys cabrerana, Mimosa tenuiflora .
4. Washington Initiative Proposes Legalization Of Psilocybin Use
If a ballot initiative in Washington state passes into law, state residents and visitors will be able to enjoy facilitated sessions of psilocybin use. The proposed ballot measure would make the primary psychoactive component of psychedelic mushrooms, psilocybin, fully legal for use in contexts with trained facilitators. Individuals age 21 and older in the state would be permitted to use psilocybin after undergoing a screening process. The purpose of the screening process is to help prevent negative effects from the use of psychoactive substances.
The proposal detailed above was filed by supporters with the ADAPT-WA political action committee. The group is now working to raise funds and also obtain signatures to qualify the proposal for the upcoming ballot this November. The hope is that the measure passes to provide a legally sanctioned and secure means of accessing psychedelic mushrooms.
__________
Total Clinical Trial Starts Increased 14% To Decade Highs in 2021—Psychedelic Starts Will Outpace (%) Biotech Industry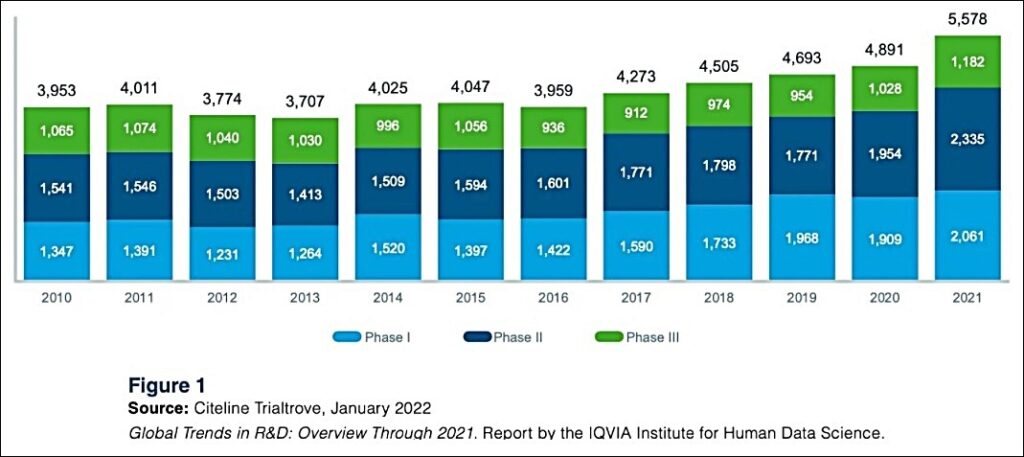 __________
3. Biopharma Stocks Mixed As Broad Markets Remain Volatile
The biggest psychedelic stocks were mixed this past week as volumes generally remained subdued. The Horizon Psychedelic Stock Index ETF (PSYK) fell ↓0.87% while the Nasdaq Junior Biotechnology Index (↑2.34%) and Nasdaq Biotechnology Ishares ETF (↓1.56%) were mixed. The broad markets generally remained weak throughout, with NASDAQ 100 ↓3.88% and S&P 500 ↓3.08% resting near 9-month lows. Here's how the Health Care (Biotechnology) sector performed:

Weekly period technical snapshot, PSYK ETF:
| | | | |
| --- | --- | --- | --- |
| OSCILLATORS | | MOVING AVERAGES | |
| Name | Value | | |
| Relative Strength Index (14) | 20.99 | Name | Value |
| Stochastic %K (14, 3, 3) | 14.54 | Exponential Moving Average (10) | 3.99 |
| Commodity Channel Index (20) | −99.93 | Simple Moving Average (10) | 3.88 |
| Average Directional Index (14) | 45.46 | Exponential Moving Average (20) | 4.76 |
| Awesome Oscillator | −2.36 | Simple Moving Average (20) | 4.9 |
| Momentum (10) | −1.31 | Exponential Moving Average (30) | 5.42 |
| MACD Level (12, 26) | −1.02 | Simple Moving Average (30) | 5.68 |
| Stochastic RSI Fast (3, 3, 14, 14) | 4 | Exponential Moving Average (50) | 6.62 |
| Williams Percent Range (14) | −87.26 | Simple Moving Average (50) | 6.78 |
Small cap weekly gainers: NOVA +35.71%, PSYC +31.58%, LOBE +20%, MSET +9.09%, TRYP +8%, MCUR +0%
| | | | | | |
| --- | --- | --- | --- | --- | --- |
| Company | Ticker | Price ($) | Weekly Change (%) | WoW Volume Trend | Market Cap (s/o) |
| ATAI Life Sciences | ATAI | 5.22 | 1.95 | ↔ | US$836.7M |
| GH Research | GHRS | 16.35 | 5.62 | ↓ | US$850.5M |
| COMPASS Pathways | CMPS | 12.15 | -2.25 | ↓ | US$515.5M |
| Mind Medicine | MNMD | 1.00 | -3.84 | ↓ | US$421.8M |
| Cybin Inc. | CYBN | 0.79 | -11.73 | ↑ | US$129.0M |
| Field Trip Health | FTRP | 1.05 | -19.84 | ↑ | US$60.9M |
| Numinus Wellness | NUMI | 0.49 | -5.76 | ↑ | C$99.8M |
| Revive Therapeutics | RVVTF | 0.180 | 1.69 | ↓ | US$57.6M |
| Small Pharma | DMT | 0.24 | -11.11 | ↑ | C$86.3M |
| Mindset Pharma | MSET | 0.60 | 9.09 | ↑ | C$54.5M |
| Awakn Life Sciences | AWKN | 1.65 | -5.71 | ↓ | C$41.0M |
| Mydecine Innovations | MYCOF | 0.104 | -7.96 | ↑ | US$27.2M |
In the news….
Adapt Washington has filed a proposed ballot initiative that would legalize psilocybin for people over 21.
Biomind Labs announced that its second Phase II clinical trial on N, N-dimethyltryptamine (DMT) for treatment-resistant depression has been approved by the Brazilian Institutional Review Board.
Blackhawk Growth announced that its 100% owned subsidiary, MindBio Therapeutics Pty Ltd., has invested NZ$2,300,000 at a world class Australasian University to advance its psychedelics microdosing clinical trials.
The FDA has become aware of safety reports involving compounded intranasal ketamine to treat psychiatric disorders which may be putting patients at risk.
MYND Life Sciences announces the hiring of a Senior Operations and Research Manager and the resignation of a company officer.
NeonMind Biosciences provided a summary of business highlights on the company's activities and progress across its Pharmaceutical and Medical Services Divisions.
Novamind will conduct a phase II clinical trial investigating psilocybin for major depressive disorder (MDD) sponsored by the Usona Institute. The company has already completed first patient randomization at its Draper, Utah research site.
PharmaDrug announced that interim positive findings from its ongoing prostate efficacy study demonstrate that the company's enteric coated, oral formulation of cepharanthine (PD-001), when combined with cabazitaxel, significantly reduces tumor volume and provides improved prostate cancer tumor growth inhibition.
Psyched Wellness announced that an independent review panel of scientific experts has concluded that Psyched's key proprietary extract of Amanita Muscaria, AME-1, is Generally Recognized As Safe (GRAS) as a bulk ingredient.
Seelos Therapeutics has received an acknowledgement letter of a Clinical Trial Notification from the Australian Government Department of Health Therapeutic Goods Administration for a pilot study of SLS-005 for the treatment of patients with Alzheimer's disease.
Small Pharma announces research and development updates on two N,N-dimethyltryptamine (DMT) based candidates, SPL028 and SPL026.
Terran Biosciences has entered into an agreement with the University of Maryland, Baltimore (UMB) for a worldwide exclusive license to develop and commercialize a portfolio of UMB's patents and data to support a novel approach to the treatment of neurological and psychiatric illnesses with psychedelic therapeutics.
2. Hawaii Senate Unanimously Approves Psilocybin Task Force Bill, With Decriminalization Measures Still Pending
The Hawaii Senate on Tuesday approved a bill to set up a state working group to study the therapeutic benefits of psilocybin mushrooms and develop a "long-term" plan to ensure that the psychedelic is accessible for medical use for adults 21 and older.
After previously clearing two Senate committees in recent weeks, the full chamber unanimously passed it in a 25-0 vote, with only one member expressing reservations. It now heads to the House for consideration. This is one of several psilocybin measures—including one that's broader in scope by decriminalizing the substance and requiring the establishment of therapeutic psilocybin treatment centers—that have been introduced and could be taken up in the legislature this session.
The text of the measure says that "because the State has a shortage of mental health professionals, the State should actively consider novel, innovative, and safe solutions to treat its residents." It then outlines the proposed composition of the workgroup and what it would be tasked with investigating.
1. Oklahoma House Passes Psilocybin Decriminalization And Research Bill, Sending It To Senate
The Oklahoma House of Representatives on Monday approved a bill to decriminalize low-level possession of psilocybin and promote research into the therapeutic potential of the psychedelic, sending it to the Senate. The legislation, sponsored by Rep. Daniel Pae (R), cleared the chamber in a 62-30 vote. This comes one month after the measure advanced through the House Public Health Committee.
HB3414 is a chance for Oklahoma to do something about the number of suicides among our veterans and others with mental health issues not helped by other treatments.

Psilocybin Bill advocate, Chris Moe
The bill is one of two GOP-led psilocybin reform measures that were filed in the Oklahoma House in January. The other is less far-reaching in that it doesn't contain a decriminalization provision and is more targeted in its research guidelines.
Pae's measure would explicitly authorize research institutes to obtain psilocybin and use it for investigations into treatment efficacy for ten different conditions, including post-traumatic stress disorder (PTSD), severe depression and opioid use disorder.