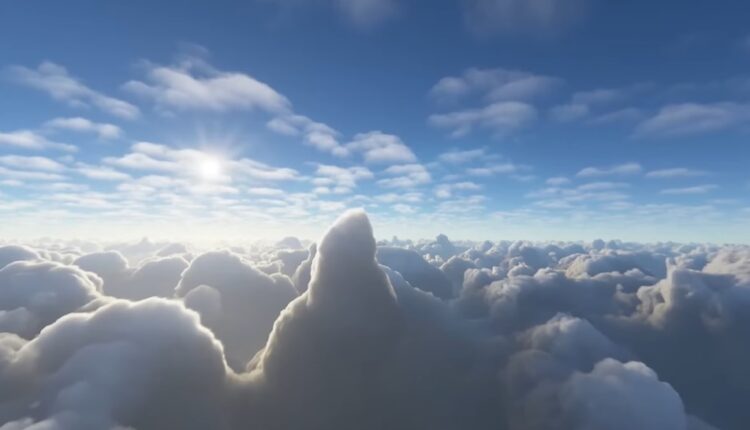 TDR's Top 5 Psychedelic Developments For The Week Of May 29
Welcome to TDR's review of the Top 5 Psychedelic Developments for the week of May 29. Aside from presenting a synopsis of events, we provide market commentary to summarize the week that was for publicly-listed companies.
5. Reunion Neuroscience Announces US$13.1 Million Take-Private Transaction with MPM BioImpact
Reunion Neuroscience Inc. entered into a definitive arrangement agreement dated May 31, 2023 with MPM BioImpact, a world-leading biotechnology investment firm, whereby affiliates of MPM would acquire Reunion in an all-cash transaction valued at approximately US$13.1 million by way of a statutory plan of arrangement under the Canada Business Corporations Act .
Pursuant to the terms and conditions of the Arrangement Agreement, all holders of outstanding common shares of Reunion will be entitled to receive US$1.12 in cash for each Share held immediately prior to the effective time of the Arrangement.
4. Major Investor Commits $30 Million To Cybin Inc. In Psychedelics Funding
Canadian psychedelics biotech Cybin Inc. entered into a common share purchase agreement with institutional investor Lincoln Park Capital Fund (LPC) for the sale of up to $30 million (CA$41) of its common shares within a 36-month period.
CEO Doug Drysdale says the equity facility will allow Cybin to "further strengthen" its cash position by accessing capital on an as-needed basis, using the best market conditions and providing the company with "additional runway" to advance its drug development programs.
Following LPC's obligation to purchase common shares from Cybin under the deal, the company issued 2,538,844 common shares to the investor as a commitment fee.
__________
What to Anticipate At the Upcoming MAPS Conference With Psychedelic Fund Investor, Cody Shandraw
__________
3. Psychedelic Stocks Edge Out Gain, But Underperform Biopharma Peers
The psychedelic sector rose marginally this past week, as reflected by the Advisorshares Psychedelics ETF (PSIL) ↑0.28%. The performance slightly underperformed biopharma peer indices such as the Nasdaq Junior Biotechnology Index ↑2.54% and Nasdaq Biotechnology Ishares ETF↑1.48%. The NASDAQ 100 ↑1.76% and S&P 500 ↑1.79%also rose, with tech leading the charge once more.
Here's how the Health Care (Biotechnology) sector performed:

In the news…
Beckley Foundation's new venture studio for investments in the psychedelics sector has established an ethics council to help guide the industry.
COMPASS Pathways announced that Co-founder and Chief Innovation Officer Dr. Ekaterina Malievskaia will step down from her executive role effective June 16, 2023. She will remain a member of the COMPASS Pathways Board of Directors.
COMPASS Pathways announced that new long-term efficacy data of investigational COMP360 psilocybin in cancer patients with major depressive disorder will be presented at the Annual Meeting of the American Society of Clinical Oncology.
Cybin Inc. announced that Doug Drysdale, Cybin's Chief Executive Officer, will present at the Jefferies Healthcare Conference taking place in New York City, NY from June 7-9, 2023.
Emyria CEO says the Australia TGA's approval of psychedelic drugs opens the door to exciting new therapies.
FCM MM Holdings predicts that the psychedelic revolution will begin with the FDA's likely groundbreaking approval of the drug MDMA, which is expected to occur in the second half of 2024.
FCM MM Holdings announced it sent a letter to shareholders from Dr. Scott Freeman. The letter calls out MindMed's incumbent Board's and management's efforts to distract shareholders rather than confront their history of poor performance and destruction of shareholder value.
Incannex Healthcare announced that three of the world's top psychedelic therapy and science experts have joined the Advisory Board of Clarion Clinics Group.
Irwin Naturals reported its financial results for the first quarter and year ended March 31, 2023.
Kate Bingham, who chaired UK's Covid vaccine taskforce, tells Hay festival she hopes mind-altering drugs could treat mental illness
Lindus Health has revealed having received backing from PayPal co-founder and billionaire investor Peter Thiel.
Magic mushroom store previously shut down by police is back open in Hamilton's east end.
Meme Of The Week
Mike Tyson: how psychedelics saved his life…
Mush Love Genetics, a mushroom spore distributor for microscopy research purposes, announced it is offering some of the market's "top rare mushroom strains." 
Nevada Senate has approved a bill that would create a new working group to study psychedelics and develop a plan to allow regulated access for therapeutic purposes, sending it to the Assembly for consideration.
Numinus Wellness has begun studying COMP360 psilocybin therapy, an investigational new therapy for treatment-resistant depression, as part of the largest-ever international clinical study of psilocybin therapy. Dr. Paul Thielking, Chief Science Officer at Numinus, and the team have begun accepting people with TRD who fulfill certain eligibility criteria to join the study. 
Numinus trending on Yahoo! Finance this week, as NUMI gains +24.32% on heavier than average volume.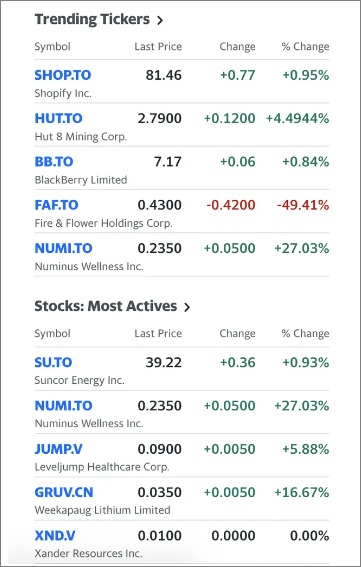 Phase 1 clinical trial led by the University of California San Francisco assessing research partner Filament Health Corp.'s botanical psychedelic drug candidates has shown positive interim outcome.
Psycheceutical Bioscience has secured funding that will allow it to move forward with the design and execution of two pivotal clinical trials that will evaluate the effectiveness of Psycheceutical's novel NeuroDirect ketamine topical in the treatment of post-traumatic stress disorder.
TDR Twitter poll on asking a psychedelic investor question…
Terran Biosciences entered into an agreement with French pharmaceutical company Pierre Fabre Médicament S.A.S for worldwide exclusive rights to develop and commercialize a pipeline of Pierre Fabre's assets to treat neuropsychiatric illnesses.
Tryp Therapeutics has submitted an Investigational New Drug (IND) application to the FDA for its planned Phase 2a clinical trial investigating the effects of psilocybin-assisted psychotherapy in the treatment of patients aged 21+ suffering from Irritable Bowel Syndrome at Massachusetts General Hospital.
2. Bipartisan Bill Would Fund Psychedelics Research For Military Service Members With $75 Million In Grants
Bipartisan congressional lawmakers have introduced a bill that would create a $75 million federal grant program to support research into the therapeutic potential of psychedelics for certain health conditions among active duty military service members.
Rep. Dan Crenshaw (R-TX) filed the legislation last week. It's titled the "Douglas 'Mike' Day Psychedelic Therapy to Save Lives Act of 2023," honoring a former Navy SEAL and Silver Star recipient who died in March.
The measure, which has 11 cosponsors and has been referred to the House Armed Services Committee, would direct the defense secretary to establish the grant program, funding phase two clinical trails into psilocybin, ibogaine, MDMA and 5–MeO–DMT, with a focus on exploring treatment applications for conditions including post-traumatic stress disorder, traumatic brain injury and chronic traumatic encephalopathy.
1. Kentucky Looks To Fund Psychedelics Research With 'No Less Than' $42 Million In Opioid Settlement Funds
A Kentucky administrative commission announced on Wednesday that it is preparing to potentially distribute at least $42 million in funding for research into the potential of the psychedelic ibogaine for the treatment of opioid addiction.
At an event that featured Attorney General Daniel Cameron (R)—who is also the Republican nominee in this November's gubernatorial election—officials with the Kentucky Opioid Abatement Advisory Commission said the body will be spearheading the psychedelics research effort, using funds received from a legal settlement with major opioid manufacturers.
Bryan Hubbard, executive director of the commission, said that the body will "explore the possibility of devoting no less than $42 million over the next six years to the creation of public-private partnerships which can incubate, support and drive the development of ibogaine all the way through the [Food and Drug Administration] approval process."