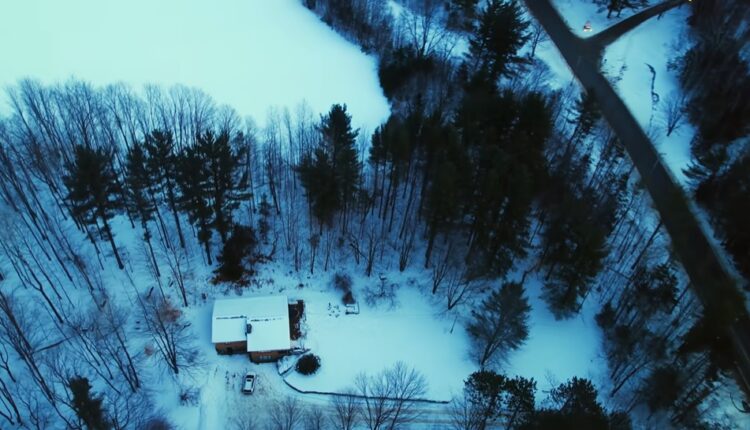 TDR's Top 5 Psychedelic Developments For The Week Of November 14
Welcome to TDR's review of the Top 5 Psychedelic Developments for the week of November 14. Aside from presenting a synopsis of events, we provide market commentary to summarize the week that was for publicly-listed companies.
5. Colorado Governor 'Excited' About Psychedelics Legalization Vote, Touting 'Promising' Medical Benefits
The governor of Colorado says he's "excited" about the state's historic vote last week to legalize psychedelics and create psilocybin healing centers, calling it a "promising" treatment option for certain mental health conditions.
During an appearance on HBO's "Real Time with Bill Maher" on Friday, Gov. Jared Polis (D) cheered the approval of the psychedelics ballot initiative, despite having declined the opportunity to endorse to proposal ahead of the vote.
4. Congress Creates Bipartisan Psychedelics Caucus To Advance Clinical Treatments
Psychedelics have made it to Capitol Hill. On Thursday, Congress announced the creation of a Congressional Psychedelics Advancing Clinical Treatments (PACT) Caucus. Led by Representatives Lou Correa (D-CA) and Jack Bergman (R-MI), the caucus will consist of bipartisan members of Congress committed to "addressing ways to alleviate the national mental health crisis through psychedelic science and research."
The caucus will not promote or offer recommendations on decriminalization or legalization measures but rather lead the congressional talks on psychedelics as potential therapeutics as well as establish itself as a public educational resource.
As such, the PACT Caucus' objectives include increasing awareness of psychedelic-assisted therapies (PAT) among members of Congress and their staffs and supporting further federal funding and examining regulatory barriers for psychedelic research and medicine.
__________
Christian Angermayer, Believes That Valuations Of The 'Really Good' Biotech Companies 'Have Nothing To Do Anymore With Reality'
__________
3. Psychedeclic Stock Fall Marginally In Quiet Week For Stocks
The psychedelic sector fell this past week, as reflected by the Horizon Psychedelic Stock Index (PSYK) ETF ↓2.24%, but the fall was inline with peer biopharma performance. The Nasdaq Junior Biotechnology Index ↓3.34% and Nasdaq Biotechnology Ishares ETF ↓0.37%both dropped in fairly uneventful week ending in triple-witching options expiration. The NASDAQ 100 ↓1.17%and S&P 500 ↓0.73% both declined marginally.
Here's how the Health Care (Biotechnology) sector performed:

Notable Gainers
In the news…
Algernon Pharmaceuticals announced that it has commenced screening subjects for its Phase 1 clinical study of an intravenous formulation of AP-188 (DMT) in the Netherlands.
atai Life Sciences has initiated a clinical study with Massachusetts General Hospital. The study will utilize a neuroimaging method to identify neuroplasticity biomarkers in patients with treatment-resistant depression undergoing intravenous ketamine treatment.
Awakn Life Sciences has closed a second and final tranche of its previously announced non-brokered private placement through the issuance of an additional 3,395,812 units at a price of $0.55 per Unit for additional gross proceeds of $1,867,697.
Ayahuasca: A comprehensive new study found that more than half said they had negative mental health effects while on ayahuasca such as hearing or seeing things that other couldn't. One in five said they suffered disturbing thoughts or nightmares, hallucinations or felt disconnected.
Beckley Psytech successfully completes Phase I clinical study of lead candidate BPL-003, a novel benzoate formulation of 5-MeO-DMT.
Biomind Labs shared its unaudited financial results for the three and nine months ended September 30, 2022 and announced that the FDA gave clearance to the company's Investigational New Drug application related to New Chemical Entity Triptax.
Clearmind Medicine announced the closing of its underwritten public offering of 1,153,847 common shares at a price to the public of US$6.50 per share (CAD$8.65), for aggregate gross proceeds of US$7.5 million.
Cybin Inc. reported unaudited financial results for its second quarter ended September 30, 2022, and recent business highlights. Cash totaled C$29.9 million as of September 30, 2022, and C$27.1 million as of November 14, 2022.
Field Trip Health & Wellness launched Freedom by Field Trip™, a first-of-its-kind one-year hybrid ketamine therapy program that blends the power of psychedelic-assisted therapies with holistic wellness support such as meditations, nutrition classes, integration therapy, breathwork, somatic movement therapy, community talks, and membership events.
Filament Health announced an agreement with the Centre for Addiction and Mental Health (CAMH), Canada's largest mental health teaching hospital and one of the world's leading research centres in the field.
Freedom Biosciences announced the appointment of David Hough, MD, as Chief Medical Officer. In this role, Dr. Hough will oversee Freedom Biosciences' clinical development programs as the company advances its pipeline of novel therapeutics for patients with mental health and addiction disorders.
Meme Of The Week
Global Wellness Strategies announced the formation of a wholly owned pharma subsidiary focused on clinical trials.
Midtown clinic becomes first in New York to use ketamine to treat alcoholism.
Mydecine Innovations Group reported company highlights and financial results for the nine months ended September 30, 2022.
Naropa University announced that Joseph Harrison, MS, has been appointed to the position of Executive Director of the Naropa Center for Psychedelic Studies. Harrison comes to Naropa with over twenty years of experience working at the Behavioral Pharmacology Research Unit at Johns Hopkins University.
Numinus Wellness will release its financial results for the quarter and year ended August 31, 2022 , after market close on Tuesday, November 29, 2022.
PharmAla Biotech Holdings and Mindset Pharma have entered into an exclusive sales agreement. Under the sales agreement, PharmAla will be the exclusive global reseller of Mindset's cGMP psilocybin to appropriately licensed clinical researchers.
RBC Capital initiates coverage on Mind Medicine with 'Outperform' rating and $5 price target.
Reunion Neuroscience kept at 'Speculative Buy' at Stifel GMP After FQ2 Report; price target cut 63% to C$5.00.
Revitalist Lifestyle & Wellness and Wake Network announced the joint venture partnership opening psychedelic clinics and retreats with vertical offerings with a personalized medicine and therapy approach.
Santa Barbara's psychedelic surge is riding a wave of medical promise of hallucinogens, now out in the mainstream.
Silo Wellness announced that the Jackson County Planning Commission recommended to the elected commissioners the adoption of an amended land use ordinance that would allow Oregon psilocybin therapy service centers in a nature retreat setting in rural Jackson County.
Tactogen has opened a community crowdfunding round, which allows anyone to participate in investing in the future of MDMA-like compounds.
Two men have been arrested and charged following an investigation into a store selling magic mushrooms and other products, Toronto police say.
2. MAPS Completes Second Phase 3 Trial Of MDMA-Assisted Therapy For PTSD
MAPS Public Benefit Corporation (PBC) announced the final participant's last Evaluation and Exit Planning therapeutic session was completed in MAPP2, a multi-site Phase 3 study of MDMA-assisted therapy for the treatment of Post-Traumatic Stress Disorder (PTSD.)
A wholly-owned subsidiary of the renowned Multidisciplinary Association for Psychedelic Studies, MAPS PBC was founded in 2014 as a non-profit organization with the goal of developing and commercializing prescription psychedelics following a public benefit focus.
The clinical trials program for MDMA-assisted therapy (MDMA-AT) for PTSD has been sponsored by MAPS since 2000 and administered by MAPS PBC since 2014.
1. Cory Booker And Rand Paul File Bill To Reschedule Psychedelic Breakthrough Therapies And Remove Research Barriers
Sen. Cory Booker (D-NJ) and Rand Paul (R-KY) filed a bill on Thursday that would require the Drug Enforcement Administration (DEA) to transfer breakthrough therapies like psilocybin and MDMA from Schedule I to II, while also removing research barriers for strictly controlled substances.
The Breakthrough Therapies Act was filed on the same day that bipartisan House lawmakers announced the formation of a congressional psychedelics caucus that's meant to promote the development of novel treatments derived from currently controlled entheogenic substances.
The new Senate legislation proposes to make a series of amendments to the federal Controlled Substances Act (CSA), including by creating a procedure through which current Schedule I drugs that are deemed breakthrough therapies by the Food and Drug Administration (FDA) or qualify for a waiver under the federal Food, Drug, and Cosmetic Act could be transferred to a lower schedule that would make them easier to study and promote drug development.