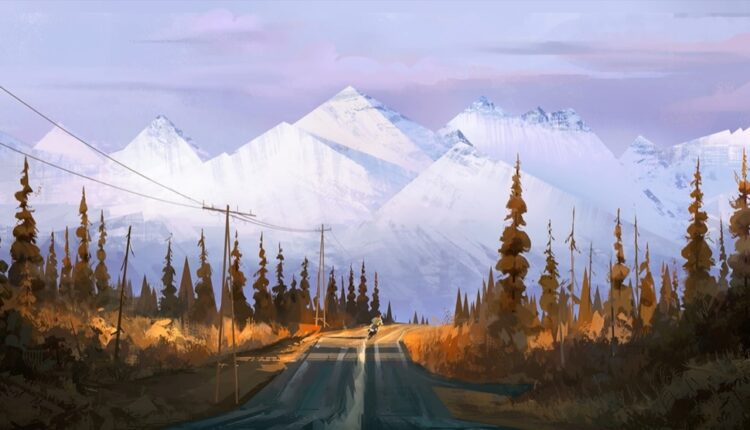 TDR's Top 5 Psychedelic Developments For The Week Of November 22
Welcome to TDR's review of the Top 5 Psychedelic developments for the week of November 22. Aside from presenting a synopsis of events, we provide market commentary to summarize the week that was for publicly-listed companies.
5. Numinus Receives Conditional Approval to Graduate to the Toronto Stock Exchange
Numinus Wellness (TSXV: NUMI) has received conditional approval from the Toronto Stock Exchange to graduate its listing from the TSX Venture Exchange. Upon uplisting, the company's common shares will continue to trade under the symbol "NUMI".
Final approval of the listing is subject to the Company fulfilling certain standard and customary conditions required by the TSX. Numinus' management team is working diligently to satisfy such listing conditions. A timeline for the graduation will be announced once the Company receives final approval.
4. COMPASS Pathways Granted 5th US Patent For Crystalline Psilocybin
COMPASS Pathways plc (NASDAQ: CMPS) has been granted its fifth patent by the US Patent and Trademark Office (USPTO). This is COMPASS's tenth patent overall, with five now granted in the US, two in the UK, one in Germany and two in Hong Kong.
This 10th patent is a strong testament to our innovation. Patents enable us to continue to do the highest quality clinical research so we can work to bring therapies to patients who are suffering with serious mental health challenges and have few options.

George Goldsmith, CEO and Co-founder of COMPASS Pathways
The new patent—US Patent No 11,180,517—covers methods of treating treatment-resistant depression (TRD) with crystalline psilocybin as well as with oral dosage forms of crystalline psilocybin with an excipient. Crystalline psilocybin is used in COMP360, COMPASS's synthesized psilocybin formulation being developed for psilocybin therapy in TRD.
__________
TDR's Nicolle Hodges Interviews Former NBA Star Lamar Odom, Who Turned His Life Around With Medicinal Ketamine Therapy
___________
3. Psychedelic Stocks Lag As Industry ETF Crashes 23.16% Over The Past 3 Weeks
The biggest psychedelic stocks were mostly declined this past week, with the Horizon Psychedelic Stock Index ETF (PSYK) falling ↓4.85% on a 4-week volume low. The performance in PSYK bested the Nasdaq Junior Biotechnology Index (↓6.03%), but lagged Nasdaq Biotechnology Ishares ETF (↑0.21%) amid broad indexes that fell sharply.
From a performance standpoint, few companies stood out. Only Pharmather Holdings recording a double-digit gain among psychedelic stocks with analyst coverage. While its 26.56% rise sounds great on paper, it came from a deeply oversold condition which had seen the stock tumble 67.34% over the previous eleven weeks. The company's Orphan Drug Designation for ketamine filing to treat Status Epilepticus (see below) was the catalyst for selling to abate.
COMPASS Pathways also has a good relative strength week. After a poor beginning Monday which saw the stock come within $0.50c or so from testing the year-to-date lows, buyers stepped in and reversed the bearish trend of the hourly. This included a +2.22% performance on Friday, where the DJIA 905.04 (↓2.53%) and NASDAQ Composite fell 353.57 (↓2.23%), respectively. We'll see if sellers are tapped-out after COMPASS posted promising Phase 2b results on treatment resistant depression, even if lingering questions remain. The stock is down ↓23.89% since the result were disclosed, but closed at the weekly high.
Otherwise, psychedelic equities remain exceptionally soft at the moment. For swing and long term investors, the countdown to 2022 is on in hopes of an equity price trend and sentiment reset.
| | | | | | |
| --- | --- | --- | --- | --- | --- |
| Company | Ticker | Price ($) | Weekly Change (%) | WoW Volume Trend | Market Cap (s/o) |
| ATAI LIfe Sciences | ATAI | 11.19 | -3.94 | ↔ | US$1.79B |
| COMPASS Pathways | CMPS | 32.75 | 5.40 | ↑ | US$1.36B |
| GH Research | GHRS | 22.19 | -14.02 | ↑ | US$1.15B |
| Mind Medicine | MNMD | 2.02 | -7.76 | ↔ | US$916.5M |
| Field Trip Health | FTRP | 4.14 | -5.90 | ↓ | US$239.2M |
| Cybin Inc. | CYBN | 1.35 | -17.17 | ↓ | US$218.7M |
| Revive Therapeutics | RVVTF | 0.390 | 0.51 | ↓ | US$124.2M |
| Numinus Wellness | NUMI | 0.63 | 3.27 | ↓ | C$128.1M |
| Awakn Life Sciences | AWKN | 2.92 | -2.66 | ↓ | C$73.9M |
| Mydecine Innovations | MYCOF | 0.164 | 2.50 | ↓ | US$40.1M |
In the news…
Cybin Inc. has been awarded a grant for the first psychedelic treatment clinic at Lenox Hill Hospital, part of Northwell Health, to serve marginalized and underserved communities on the Upper East Side of Manhattan, New York. The program aims to become one of the first hospital-based clinical sites to offer psychedelic medicine in the United States.
Havn Life Sciences has successfully exported naturally derived psilocybin from its facility in Jamaica. The importation of naturally-derived psilocybin into Canada was completed after the company entered into a supply agreement with Nectar Health Sciences Laboratory Division, a wholly-owned subsidiary of Psilobrain Therapeutics.
Monash Medicine, Nursing and Health Sciences has been awarded more than $13 million in funding across 13 neuroscience and mental health projects in the latest round of National Health and Medical Research Council (NHMRC) Ideas Grants.
Mydecine innovations has been named by Business Worldwide Magazine in its list of 20 Most Innovative Companies to Watch, 2021.
PharmaTher Holdings has applied with the U.S. Food and Drug Administration to receive Orphan Drug Designation for ketamine to treat Status Epilepticus, a rare neurological disorder requiring emergency treatment for a seizure.
Revitalist Lifestyle and Wellness formally announced the opening of a new psychedelic assisted psychotherapy clinic. The addition of the Novi clinic marks the seventh Revitalist clinic in operations with total revenue capacity of US$51.55 million and gross margin between US$32.00 million and US$28.15 million as detailed within.
Revive Therapeutics has filed an application with the U.S. Food and Drug Administration to receive Orphan Drug Designation for Bucillamine for the prevention of ischemia–reperfusion injury (IRI) during liver transplantation.
Seelos Therapeutics announced the placement of a $22.0 million senior secured convertible note and shares of Seelos common stock to Lind Global Asset Management V, LLC—managed by The Lind Partners—a New York institutional fund manager and an existing investor. Seelos will receive $20.0 million in gross proceeds.
2. Microdoses of Psychedelic Drugs Can Ease Anxiety, Depression: UBC Study
An international study led by the University of British Columbia's Okanagan campus suggests that repeated, small doses of psychedelic drugs can help treat some mental health issues. The study followed more than 8,500 people from 75 countries using an anonymous self-reporting system—about half of were microdosing.
There was a clear association between microdosing and fewer symptoms of depression, anxiety and stress, which is important given the high prevalence of these conditions and the substantial suffering they cause.

Joseph Rootman, Lead author and doctoral student, UBC Okanagan
The research published last week found that adults who used regular microdoses of LSD or psilocybin — also known as magic mushrooms — showed fewer symptoms of anxiety and depression than those who did not. They also reported greater feelings of well-being.
1. Former GOP Texas Governor Promotes Psychedelics Research For Veterans At Event With Leading Experts
Former Texas Gov. Rick Perry (R) recently joined leading psychedelics researchers and advocates for an event focused on promoting research into the therapeutic potential of substances like psilocybin and MDMA for military veterans.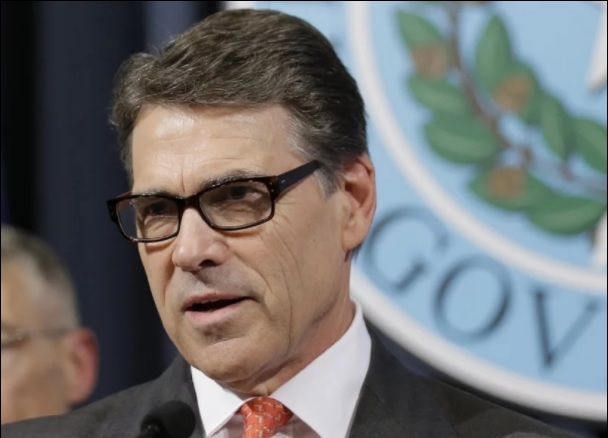 Perry—who took some by surprise after advocating for a Texas bill to require studies into the medical use of psychedelics for veterans earlier this year—spoke at the Strength In Numbers gala that was hosted earlier this month by Veterans Exploring Treatment Solutions (VETS).
Perry, who also served as energy secretary during the Trump administration, talked about what it's going to take to get the government to seriously consider the potential therapeutic use of psychedelics for vulnerable communities, arguing that the fight should be taken directly to the U.S. Department of Veterans Affairs (VA).