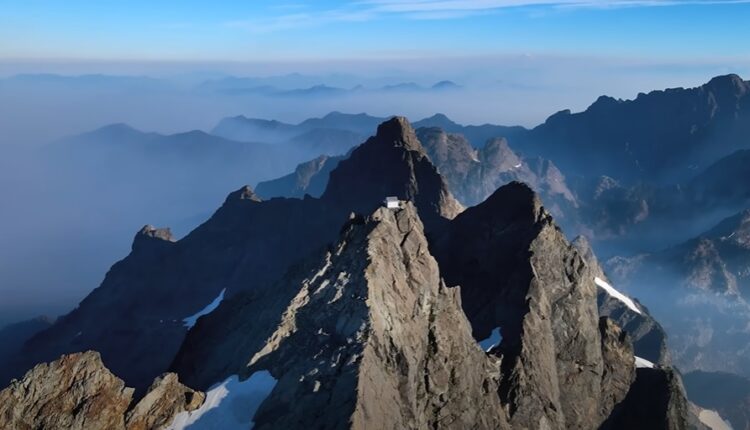 TDR's Top 5 Psychedelic Developments For The Week Of November 7
Welcome to TDR's review of the Top 5 Psychedelic Developments for the week of November 7. Aside from presenting a synopsis of events, we provide market commentary to summarize the week that was for publicly-listed companies.
5. atai Life Sciences Reports Third Quarter 2022 Financial Results And Business Update
atai Life Sciences N.V. (NASDAQ: ATAI) reported financial results for the quarter ended September 30, 2022 and provided a business update. Key Highlights include:
Last patient dosed in the Phase 2a proof-of-concept trial of PCN-101 (R-ketamine) for treatment-resistant depression (TRD), with topline results expected around year-end 2022
Announced positive preliminary pharmacokinetics and pharmacodynamics results in a Phase 1 study of GRX-917 (deuterated etifoxine) being developed for generalized anxiety disorder (GAD), demonstrating target engagement based on qEEG
Announced positive preliminary results of the single ascending dose (SAD) portion of the Phase 1 study of KUR-101 (deuterated mitragynine) being developed for opioid use disorder (OUD), demonstrating dose-dependent pain relief with effects on respiration comparable to that of placebo
Announced the first patient dosed in the Phase 1 SAD trial of VLS-01 (DMT) being developed for TRD, initiation of the Phase 1 trial of EMP-01 (MDMA derivative) being developed for post-traumatic stress disorder (PTSD), and initiation of proof-of-concept Phase 1 clinical trial of a sol-gel based direct-to-brain drug delivery technology
Ended quarter with $304M in cash, which combined with the non-dilutive funding facility from Hercules provides anticipated runway into 2025
4. Awakn Life Sciences Signs Its Third Licensing Partnership Agreement in North America, and First in New York
Awakn Life Sciences Corp. (NEO: AWKN) (OTCMKTS: AWKNF) has signed its third Licensing Partnership agreement in North America. The agreement is with Nushama a leading network of ketamine-assisted therapy centers that exist to humanize medicine, together they will bring Awakn's Ketamine-assisted therapy treatment for AUD to Nushama's clinic in New York City.
Awakn's proprietary treatment protocol was developed and validated in a Phase II a/b trial. The trial delivered 86% abstinence over the six-months post-treatment versus 2% pre-trial. This efficacy is significantly better than the current standard of care for AUD which has an approximate 25% abstinence rate over a similar timeframe.
__________
Current Clinical Trial Portfolio And Equity Interests, atai Life Sciences

__________
3. Psychedelic Stocks Rise, But Lag BioPharma Peers
The psychedelic sector rose this past week, as reflected by the Horizon Psychedelic Stock Index (PSYK) ETF (↑2.41%), but lagged its biopharma peers by about 1:2. The Nasdaq Junior Biotechnology Index (↑4.78%) and Nasdaq Biotechnology Ishares ETF (↑4.60%) both rose close to five percent, which in itself slightly lagged the broad indices. The NASDAQ 100 ↑8.69%and S&P 500 ↑5.82% both jumped as the Bureau of Labor Statistics reported a lower than expected CPI number for October, giving hope that the peak inflation may already have arrived.
Here's how the Health Care (Biotechnology) sector performed:
Notable Gainers
In The News…
Biomind Labs just hit a landmark on a trip that it hopes will take it all the way to market, posting new data that shows its inhaled psychedelic candidate aimed at helping patients with depression is safe and tolerable.
Blackhawk Growth intends to complete a spin-out transaction of its wholly-owned subsidiaries MindBio Therapeutics Pty. Ltd. and Digital Mind Technology Pty Ltd. through a plan of arrangement under the Business Corporations Act (British Columbia).
Clatsop County and Seaside voters enacted two-year bans on psilocybin operations.
Cybin Inc. announced that its CYB004-E Phase 1 trial evaluating N,N-dimethyltryptamine (DMT) has completed dosing for four out of five participant cohorts and The Safety Review Committee has confirmed no clinically significant safety or tolerability issues. The CYB004-E Phase 1 trial was acquired from Entheon Biomedical Corp. in July 2022.
Evanston, Illinois lawmaker is sponsoring a new proposal to make the Chicago suburb the next U.S. city to decriminalize psychedelics.
FSD Pharma announced that the claim for USD $30.2 million brought by the Company's former CEO, Dr. Raza Bokhari, was dismissed yesterday, November 9, 2022.
GoodCap Pharmaceuticals announced that the Natural Sciences and Engineering Research Council of Canada (NSERC) has awarded an Alliance Grant to its research partner at the University of Toronto for $237,339, effective October 2022 to be paid through 2023.
Hailee Steinfeld has just released a very hip music video for "Coast" featuring Anderson .Paak. Paak is also the director of this fun and upbeat music video. Steinfeld's release of this song sets the stage for other music that is to come in 2023.
IntelGenx Technologies reported financial results for the third quarter ended September 30, 2022.
Ketamine treatment market size was valued at USD 132.43 million in 2021 and is expected to expand at a CAGR of 75.52% during the forecast period, reaching USD 3871.44 million by 2027.
MAPS advances its agenda to treat active-duty soldiers with psychedelics, according to Director Rick Doblin.
Meme of the week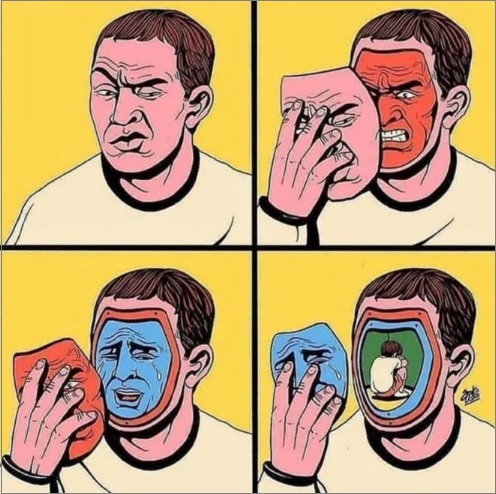 Mind Medicine announced that members of the Company's management team will participate in the Jefferies London Healthcare Conference, taking place in London, UK from November 15-17, 2022.
 Psyched Wellness has entered into a purchase agreement with Choice Companies Wholesale and Distribution to supply 60,000 units of their first-to-market Amanita Muscaria product "Calm", over the next 12 months.
Psyence Group has received subscription agreements for gross proceeds of CAD$1.22 million from a consortium led by Brandon Kerzner, a member of the globally recognised Kerzner family. Brandon has a focus on investing in technology and life science advancement industries. The company is seeking to raise up to CAD$3 million and may upsize the financing at its discretion.
Robin Carhart-Harris
Silo Pharma has begun dosing in its IND-enabling study of proprietary time-released, topical formulation of ketamine SP-26 designed to treat fibromyalgia. 
TripSitter Clinic announced the closing of the acquisition of assets of Insight Systems, PBC doing business as Reconscious Medical.  The assets of Reconscious Medical will be instrumental in the future growth plans of the company.
Tryp Therapeutics announced that the Company's collaborators from the University of Michigan will present two scientific posters in the upcoming Society for Neuroscience (SfN) Conference, to be held from November 12-16, 2022 in San Diego.
University of Wisconsin-Madison Transdisciplinary Center for Research in Psychoactive Substances was created to foster education and research on the field of medical applications of psychedelics, and one of them is specifically studying if remembering the psychedelic-induced hallucinations is a fundamental part of these substances' therapeutic effects.
2. More Than 100 Oregon Cities Projected To Ban Psilocybin Businesses
More than 100 Oregon cities and 27 counties put psilocybin bans on the November ballot, two years after voters approved Measure 109 in 2020, legalizing the psychedelic drug in specific settings. In most of those communities, the bans are projected to pass, according to The Oregonian — temporarily or permanently prohibiting psilocybin-related businesses, services centers and manufacturers.
In Polk County, leaders put a permanent ban on the ballot.
"So far, 53.7% yes to 47.3% no," said Polk County Commissioner Craig Pope, looking over the most recent results. He explained why he opted to pose the question to voters once again, after speaking with county residents who cited concerns over another statewide measure that decriminalized small amounts of hard drugs.
1. Colorado Voters Approve Psychedelics Legalization Ballot Initiative
Colorado voters approved an initiative on the ballot to legalize possession of certain psychedelics and create psilocybin "healing centers" on Tuesday.
More than four years after Denver became the first U.S. city to decriminalize so-called magic mushrooms, setting off a national reform movement, the state has now legalized low-level possession of a variety of psychedelics while following Oregon's lead in authorizing licensed facilities to administer supervised psilocybin services.