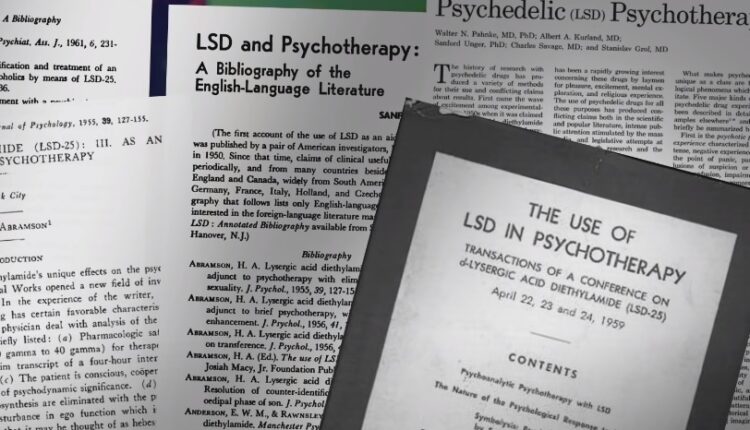 TDR's Top 5 Psychedelic Developments For The Week of November 9
Welcome to TDR's review of the Top 5 psychedelic stories of the past week. Aside from presenting a synopsis of events, we provide commentary to break down the significance of each to investors. TDR is committed to maintaining in-depth market coverage of the most newsworthy events the psychedelics space has to offer.
Pharmather Inc. (CSE: PHRM) announced the appointment of Dr. Alberto J. Espay, MD, MSc, FAAN, as a scientific and clinical advisor to the Company. Dr. Espay currently serves as Professor and Endowed Chair of the University of Cincinnati James J. and Joan A. Gardner Family Center for Parkinson's Disease and Movement Disorders.
Dr. Alberto Espay, MD, trained in neurology at Indiana University as well as in clinical and electrophysiology of movement disorders at the University of Toronto, where he obtained a master's degree in clinical epidemiology and healthcare research. A prolific researcher and author, Dr. Espay has published more than 250 peer-reviewed research articles, 25 book chapters and seven books.
__________
TDR: We note the pickup in volume and positive market reaction on the news, with price doubling off recent lows. The momentum continued through to the Friday close, with PHRM finishing the day ↑$0.015 (↑10.71%), and ↑$0.055 to $0.155, ↑47.61% for the week.
The state Legislature tweaked a marijuana bill aiming to decriminalize cannabis Thursday to also soften the punishment for possession of the psychedelic drug, according to reports.
A key Senate committee amended the bill, S. 2535, to downgrade penalties for possessing up to an ounce of psilocybin — the hallucinogenic compound found in shrooms — from a third-degree felony to a disorderly persons offense, the Philadelphia Inquirer reported.
California may be the next state to relax laws outlawing possession of psilocybin mushrooms, ayahuasca, MDMA, and other psychedelic drugs, as the U.S.'s decades-old drug war continues to lose support among both lawmakers and the public.
On Election Day last week, voters in Oregon and Washington, D.C. decisively approved ballot measures to decriminalize all drugs and increase access to psilocybin.
Impressed with these successes, State Sen. Scott Wiener (D-San Francisco) said Tuesday he plans to introduce legislation that would decriminalize psychedelics after the state Legislature reconvenes next month.
2. Psychedelic Stocks Mostly Higher As Cybin Inc. Comes To Market On Strong Investor Demand
A mostly positive week for the largest psychedelic stocks as the market successfully absorbed another psychedelics issue. Mostly higher broad index averages didn't hurt risk-on sentiment, and neither did talk of additional states potentially legalizing psychedelic use and relaxing possession penalties. Volumes were sporadic and issue-specific.
| | | | | | |
| --- | --- | --- | --- | --- | --- |
| Company | Ticker | Price ($) | Weekly Change (%) | WoW Volume Trend | Market Cap ($) |
| Compass Pathways | CMPS | 35.73 | -7.69 | ↓ | US1.24B |
| Mind Medicine | MMED | 1.22 | 2.52 | ↘ | C426.98M |
| Field Trip Health | FTRP | 5.00 | 61.29 | ↑ | C$189.01M |
| Cybin Inc. | CYBN | 0.88 | 17.33 | n/a | C$115.87M |
| Champignon Brands | SHRMF | 0.475 | 10.46 | ↗ | US84.21M |
| Havn Life Sciences | HAVN | 0.90 | Flat | ↑ | C$60.09M |
| Numiness Wellness | NUMI | 0.48 | -9.37 | ↓ | C$49.70M |
| Revive Therapeutics | RVV | 0.48 | 6.66 | ↑ | C$47.97M |
In individual company news, Compass Pathways Plc announced it had joined the Psychiatry Consortium, an international collaboration to accelerate drug discovery and development in areas of urgent, unmet medical need. The company also announced Q3 2020 financials, which was expectantly uneventful but did highlight Compass' robust $196.5 million cash position—enough to fund operations into 2023.
Revive Therapeutics provided an update on its oral thin-film delivery system with psilocybin being conducted at the University of Wisconsin-Madison. Tested dosage forms ranging between 1 mg and 20 mg showed positive observational outcomes in several categories. Currently technical and scientific data is being processed and finalized. CEO Michael Frank notes: "Our orally dissolvable thin film strip for psilocybin, which can be used in FDA human clinical studies and as a unique product for medical use in states where psilocybin therapy use is permitted, such as Oregon following the passage of Measure 109." TDR looks forward to parsing the results.
Perhaps the biggest surprise of the week was Field Trip Health, which surged ↑61.29% to close at an even $5.00/share. While the company went news-less on the week, a combination of strong price momentum along with residual positive Oregon Measure 109 sentiment kept buyers engaged. This was great to see, as the springtime batch of psychedelic IPOs did not fare nearly as well.
Field Trip intends is in the advanced stages of identifying potential sites to treat people in Oregon with psilocybin therapies following the passage of Measure 109. The are also seeking licenses for cultivation in the State of Oregon when regulations are established.
Just three weeks after closing the biggest raise via private placement in Canadian psychedelics history, Cybin Inc. is coming to market. The psilocybin Life Sciences company with a phased clinical trial and oral strip delivery technology will list on the NEO Exchange on November 10, joining sector notable Mind Medicine Inc. TDR takes a closer look at the company and the listing details.
__________
TDR: Cybin had a successful debut on the NEO Exchange this week. With its last go-public round taking place at $0.75 per subscription receipt, the company rose 17.33% as the appetite for investable psychedelic companies remained robust. Valued at C$115.87 million by week's end, Cybin is now the 4th largest psychedelics company by market capitalization in the sector.
Watch for an open label 5-arm Phase 2A study to investigate pharmacokinetics to determine the safety and efficacy of the Sublingual Film compared to a 25mg oral capsule to commence in early 2021. The target completion date for the Phase 2a study is the end of the first quarter of 2021.