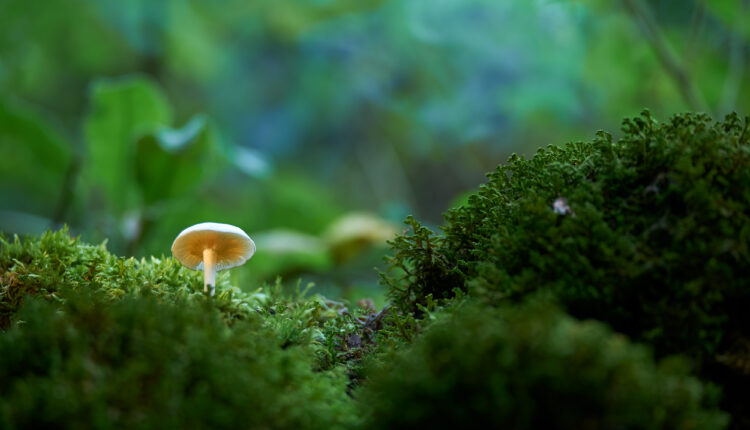 TDR's Top 5 Psychedelic Stories For The Week of October 12
Welcome to TDR's review of the Top 5 psychedelic stories of the past week. Aside from presenting a synopsis of events, we provide commentary to break down the significance of each to investors. TDR is committed to maintaining in-depth market coverage of the most newsworthy events the psychedelics space has to offer.
There's a promising new mushrooms company coming to market soon—one that aims to stand out from the pack. While most mushroom companies develop psilocybin-based pharmaceuticals or microdose products for immature jurisdictions overseas, Rritual is taking a different approach. By focusing on the wide-open functional nutraceutical market, the company sets its aims on consumers seeking non-psychoactive health & wellness applications.
Rritual Mushrooms is exploring the possibility of listing on an exchange. One of the possibilities being discussed is a 'clean' Initial Public Offering (IPO) offering, which comes with enhanced disclosure and record keeping protocols versus the Reverse Takeover (RTO) method to market.
__________
TDR: We are proud to work with Rritual Mushrooms as they edge closer to an exchange listing. The fast-growing functional adaptogen mushroom market is without any entrenched leader, leaving opportunity for the right company to seize control. We think Rritual has that potential and look forward to covering them on their journey forward. Be sure to check in with us for other psychedelic stories regarding Rritual and their competitors.
Numinus Wellness Inc (CVE:NUMI) as members of the Company's General Advisory Council. The multidisciplinary council will provide unique insight and guidance to support Numinus' mission of creating an ecosystem of health solutions centered on safe, evidence-based, accessible psychedelic-assisted psychotherapy.
The council includes five members from various scientific and media disciplines—including a New York Times best-selling author who has appeared on prominent news programs and talk shows.
Salvinorin A is a κ-opioid receptor agonist and atypical dissociative hallucinogen found in Salvia divinorum. When inhaled, SA can produce intense feelings of depersonalization and derealization accompanied by drastic perceptual changes, with effects beginning immediately upon inhalation and subsiding by 15 minutes.
Despite the resurgence of hallucinogen studies, the effects of κ-opioid agonists on human brain function are not well understood—although previous studies have found anxiolytic and antidepressant‐like effects of salvinorin A in rodents.
__________
TDR: The explorative study was small, with only twelve healthy male participants recruited using a single-blind, placebo-controlled, within-subjects design. Therefore, no conclusions were made. However, magnetic resonance imaging (MRI) brain mapping shed important light on how the compound affects humans—including common modes of action between Salvinorin A and other psychedelics. Time will tell whether the research is promising enough for Johns Hopkins or another organizations to initialize additional studies.
A peer-reviewed study published in the research journal PLOS ONE demonstrates that MDMA-assisted psychotherapy is remarkably cost-effective when compared to currently available treatments for posttraumatic stress disorder (PTSD). It is estimated that a public healthcare payer or private insurer making MDMA-assisted psychotherapy available to 1,000 patients with PTSD would reduce general and mental health care costs by $103.2 million over 30 years.
Additional research anecdote independent from the MAPS press release above:

__________
TDR: Based on psychedelic stories in the news, there's a growing body of thought suggesting psychedelic compounds plus assisted therapy can reduce costs for health care providers. Earlier this week, Canaccord Genuity inferred the same thing when it initiated coverage on Compass Pathways Plc (Buy rating, $80 price target).
The investment bank stated: "Potential exists to price COMP360 "rationally," treatment compliance can be high If an oral treatment such as COMP360 makes it to market, the potential clearly exists to price the product cost-effectively… The COMP360 regimen also eliminates any potential compliance issues, which typically leads to significant costs to the healthcare system per year."
This assessment was in relation to the treatment of Treatment Resistant Depression (TRD), in which PTSD is often a co-morbidity.
1. Solid Week For Mindmed, Compass Pathways As Upcoming Oregon Measure 109 Looms in Psychedelic Stories
It was a solid week for both sector leaders, characterized by consolidatory price action and declining volume. But with a historic ballot initiative approaching in just 17 days, investors hope another run might be in the cards.
Canadian market cap leader Mind Medicine stumbled early but finish the week flat at $1.21, -$0.01 (↓0.82%) on declining WoW volume. The company announced a $25 million bought deal on October 9, but continues to see strong investor inflows carrying it above the $1.05/unit offering price.
After the close Friday, MindMed announced it has filed a preliminary short form prospectus pursuant to the October 9 bought deal. The company will officially sell 23,180,000 units—consisting of one subordinate voting share and ½ warrant—to investment bank Canaccord Genuity excluding an underwriter over-allotment option to purchase an additional 15% of units. If exercised, MindMed can raise an additional $3,750,075 for aggregate proceeds of approximately CAD$28,750,575. This is almost a given should the stock price remain higher than the unit offering price by the October 30 close date.
Meanwhile, Compass Pathways broke out of a mini-slump by finishing the week at $38.83, +$4.55, ↑13.24% on flattening volume. It was a significant week for the Big Exchange bellweather, which saw two investment banks initiate coverage: Canaccord Genuity (Buy, $80 PT) and HC Wainwright & Co (Buy, $65PT).
Looking ahead and towards election week, Compass Pathways does have a potential positive catalyst on its side. This is also applicable to MindMed, whose $1.05 bought deal offering closes before the election.
Other psychedelic stories of note include Oregon Measure 109, the Psilocybin Program Initiative, which is on the ballot in Oregon as an initiated state statute on November 3, 2020. Oregon voters will decide on an initiative that would establish a psilocybin mushroom program, and Measure 110, an initiative to decriminalize drugs and establish an addiction treatment program. Oregon would be the first state to decriminalize all drugs and legalize psilocybin if the measures are approved.
While the result is more symbolic than material for MindMed and Compass Pathways at this stage, a positive vote could be a sentiment booster. By legalizing psilocybin for medicinal use at the state level, it would raise the benchmark for similar state-sanctioned programs to take hold. It would also promote the genesis of dozens of lobby groups throughout the U.S. fighting to the same goal, amplifying political pressure.
MindMed and Compass Pathways may be 5+ years away from commercializing their Phase 2 drug therapies (assuming eventual FDA approval). But with the sector running more on hopium and less on financials, positive sentiment is a powerful aphrodisiac.
Be aware of the potential FOMO, but don't get caught up in it. We've seen this movie before in the cannabis sector.