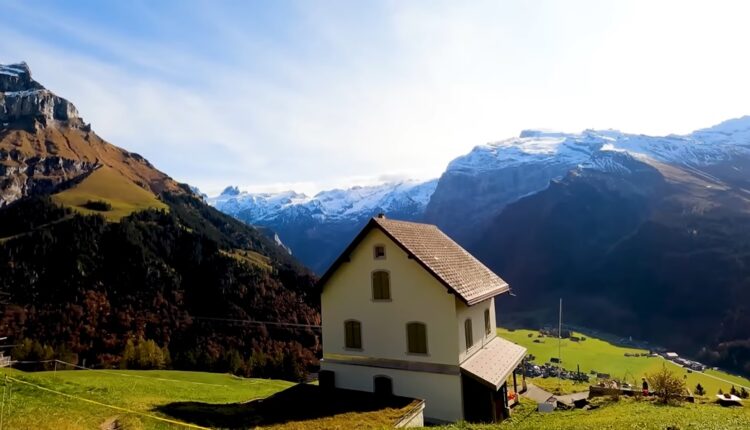 TDR's Top 5 Psychedelic Developments For The Week Of October 17
Welcome to TDR's review of the Top 5 Psychedelic Developments for the week of October 17. Aside from presenting a synopsis of events, we provide market commentary to summarize the week that was for publicly-listed companies.
5. Physician Renews Bid To Reschedule Psilocybin In 9th Circuit
A Washington state doctor asked the Ninth Circuit on Thursday to review a recent determination by the Drug Enforcement Administration that psilocybin, the active ingredient in psychedelic mushrooms, has no medical value and should remain a Schedule I controlled substance.
The petition from Dr. Sunil Aggarwal is the latest volley in a multiyear tussle between the Seattle-based physician and the DEA over its treatment of psilocybin, a psychedelic Schedule I substance under the Controlled Substances Act, or CSA.
4. Real Madrid's Toni Kroos Invests In HMNC Brain Health's $14M Funding Round
US and German-based HMNC Brain Health (HMNC Holding GmbH), a clinical stage biopharma company pioneering precision psychiatry, has raised nearly $14 million (EUR 14.3 million) in the closing of the first of two expected funding series, bringing the total capital raised to date to over $41 million (EUR 42.3 million.) The second closing of this round would be completed by the end of March 2023.
With this funding, we will advance the development of our personalized therapies to combat severe, unmet mental health challenges around the world. Raising additional capital is a tremendous vote of confidence in the promise of our clinical trial candidates, the power of precision medicine in psychiatry and our team's ability to achieve its strategic priorities.

CBO, Dr. Maximilian Doebler
Additional funding came from existing investors such as Carsten Maschmeyer, the Jahr Group and Guntard Gutmann as well as new investors, namely former Deutsche Bank DB+2.88% CEO Dr. Josef Ackermann, Real Madrid's Toni Kroos, Dermapharm's Wilhelm Beier and Hans Kompernaß (Hans Kompernaß GmbH). 
__________
New Drug Discovered At Canberra Fixed Pill Testing Site
__________
3. Psychedelic Sector Underperforms Biopharma Peers
The psychedelic sector fell this past week, as reflected by the Horizon Psychedelic Stock Index (PSYK) ETF (↓7.49%). The ETF notably underperformed the Nasdaq Junior Biotechnology Index (↑0.84%) and Nasdaq Biotechnology Ishares ETF (↑1.10%), which both trended higher, although lagging the broad market indices. The NASDAQ 100 ↑5.90%and S&P 500 ↑4.85% with 'risk-on' buying coming back into favor.
Here's how the Health Care (Biotechnology) sector performed:
Notable Gainers…
In the news…
5WPR announced the expansion of their mental health group offerings with a specialty sub-division focused on the use of psychedelic therapies.
100 million way foundation (100 MW), a nonprofit organization focused on damage control and improve life quality of those with opioid use disorders, almost moved in $100,000 in donations at a recent gala to commemorate the work done so far.
Australia: The ACT has become the first jurisdiction in the country to decriminalize common illicit drugs, from psychedelics like LSD and mushrooms to party drugs like cocaine and MDMA.
Australian scientists have discovered a new recreational drug that hasn't been toxicologically described anywhere in the world.
B.C. psilocybin producer is hoping Alberta's decision to regulate psychedelics therapy will eventually mushroom into contracts supplying the province's clinics with the tightly-regulated medicine.
Colorado: Committees backing ballot issues that will be in front of Colorado voters next month have taken in another $3.4 million in the latest filings reported to TRACER, the state's campaign finance database.
First Person has filed to raise approximately $8M through an initial public offering. The Canadian company said in a filing that it was considering offering 1.1M shares priced between $6.75 and $7.75 per share, which would raise around $8M if priced at the midpoint.
MDMA therapy training program update, October 2022. from MAPS.
Meme Of The Week
Microdose Psychedelic Insights announces Microdose Music, a functional music label with sounds designed to help enhance therapy, healing and mindfulness.
National survey shows that the use of psychedelics isn't linked with the development of lifetime cancer
New partnership has been inked between MetaversusWorld, a Web3 hyper-realistic and interactive, persistent virtual multiverse, and Ready Player Me, an avatar platform for the metaverse that allows users to explore virtual worlds with one consistent identity.
Nucleus is launching an crowdfunding campaign with the goal of expanding people's relation with the psychedelics industry.
Psycheceutical Bioscience announced about forming The Psycheceutical Bioscience Medical Advisory Board. It will comprise highly-respected healthcare providers with outstanding experience in advancing their respective fields of medicine.
Researchers associated with the University of Plymouth will launch a first-of-its-kind study to address previously untested hypotheses into the origin of psychedelic compounds in fungi—focusing primarily on psilocybin.
Silo Pharma announced proof-of-concept data supporting the therapeutic potential of SPC-14 as a treatment for Alzheimer's disease, as demonstrated in a mouse model. The research was conducted as part of a sponsored research agreement with Columbia University in New York.
Silo Wellness has executed a binding term sheet for a joint venture with New Frontier Ranch in the majestic Green Springs area of Jackson County Oregon, east of Ashland, pending the results of the opt-out ballot measure in the upcoming November 8th election.
Small Pharma has been granted patent no. 11,471,417 by the United States Patent Office. This United States patent provides protection for a therapeutic composition of a small group of deuterated N,N-dimethyltryptamine (DMT) compounds, with expected lifetime of exclusivity until April 2041.
The Healing Company has announced the closing of a $150 million credit facility provided by i80 Group.
2. Colorado Governor Unsure How He'll Vote On Psychedelics Legalization Ballot Initiative Despite Previously Backing Reform
Colorado Gov. Jared Polis (D) says he's currently undecided on how he will vote next month on a historic ballot initiative to legalize psychedelics possession and create psilocybin "healing centers" throughout the state.
Despite voicing support for psychedelics decriminalization earlier this year and touting the therapeutic benefits of entheogenic substances, the governor gave a non-committal response when asked about the ballot measure during a gubernatorial election debate on Friday.
1. Cory Booker Insists On 'Safe And Effective Treatments' With Psychedelics, Urges Reform
While working on enacting the marijuana reform in Congress this year, Sen. Cory Booker (D-NJ) is also calling for a reform to broaden therapeutic access to psychedelics for people with mental health conditions.
Booker recently called attention to the fact that while psychedelics still remain a Schedule I drug that limits research, ongoing studies are bringing about "massive breakthroughs." 
Most noticeably, psilocybin and MDMA "are showing incredible results for helping people with PTSD, with trauma, even with anxiety and depression," the Senator explained.