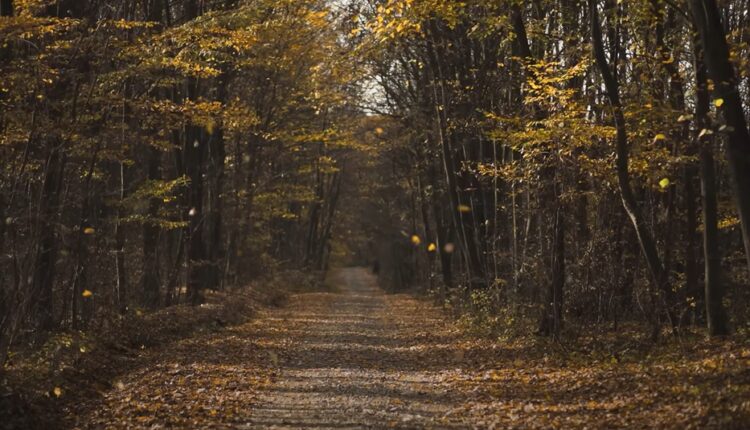 TDR's Top 5 Psychedelic Developments For The Week Of October 23
Welcome to TDR's review of the Top 5 Psychedelic Developments for the week of October 23. Aside from presenting a synopsis of events, we provide market commentary to summarize the week that was for publicly-listed companies.
5. First Patient Dosed In Beckley Psytech's International Phase IIb Study Of BPL-003
Beckley Psytech Ltd confirmed on October 24 that the first patient had been dosed in its multi-site Phase IIb study (NCT05870540) of BPL-003, a novel synthetic formulation of psychedelic 5-MeO-DMT (also known as Mebufotenin), for Treatment Resistant Depression.
The study is taking place at 40 sites across Australia, Germany, Poland, Spain, the United Kingdom and the United States, and is thought to be the largest ever controlled study to investigate 5-MeO-DMT. It follows Beckley Psytech's receipt of the U.S. Food and Drug Administration's first ever Investigational New Drug (IND) approval for a Phase IIb study of a short-acting psychedelic compound in February this year.
4. KY Commission Weighing Investment In Psychedelic To Treat Addiction Hears From Detractors
Deliberation over a proposal to invest state money in clinical research of a psychedelic drug as a potential treatment for opioid addiction is intensifying.
After the Kentucky Opioid Abatement Advisory Commission heard from dozens of ibogaine proponents at two public hearings over the summer, commission members heard for the first time from opponents last week, who warned of ibogaine's potentially harmful impacts on the heart — a reality that may compromise the U.S. Food and Drug Administration's willingness to give an initial green light for clinical trials.
__________
Interview Of The Week: Doug Drysdale Speaks After Cybin Inc. Closes Small Pharma Acquisition
•
Widely Held Psychedelic Stocks Weekly Performance
| | | | | |
| --- | --- | --- | --- | --- |
| Company | Symbol | Previous Week Close | End Of Week Close | % Change On Week |
| Advisorshares Psychedelics ETF | PSIL | 1.43 | 1.41 | -1.39 |
| atai Life Sciences | ATAI | 1.30 | 1.06 | -18.46 |
| COMPASS Pathways | CMPS | 5.78 | 5.29 | -8.47 |
| Cybin Inc. | CYBN | 0.485 | 0.619 | 27.62 |
| GH Research | GHRS | 7.28 | 6.91 | -5.08 |
| Mind Medicine | MNMD | 2.62 | 2.47 | -5.72 |
| Numinus Wellness | NUMI | 0.145 | 0.13 | -17.24 |
__________
3. Tier-1 Psychedelic Stocks (ex-Cybin) Plummet To New Lows
The psychedelic sector declined for the eight consecutive week, as reflected by the Advisorshares Psychedelics ETF (PSIL) ↓1.39%. The performance actually bested peer biopharma indices such as the Nasdaq Junior Biotechnology Index ↓3.89% and Nasdaq Biotechnology Ishares ETF↓4.06%. The broad stock market indices NASDAQ 100 ↓2.69% and S&P 500 ↓2.64% were also weak, as geopolitical instability and fears of a slowing economy rattled the markets.
Here's how the Health Care (Biotechnology) sector performed:

In the news…
Alaska Airlines pilot charged with more than counts of attempted murder after attempting to shut off a plane's engines midflight, has plead not guilty. Emerson claims he was having a nervous breakdown and had taken psychedelic mushrooms 48 hours before the flight.
ATMA Journey Centers announced its collaboration with Dr. Scott Shannon to prepare practitioners in training for the eagerly anticipated legalization of MDMA for MDMA-assisted therapy.
Beckley Waves has acquired ketamine-assisted therapy provider Nue Life and will continue its work by offering safe and scalable access to treatment with an emphasis on underserved areas.
California activists say they'll submit a proposed ballot measure this week that would legalize the use, production and eventual sales of most psychedelics, including DMT, ibogaine, LSD, mescaline, psilocybin, psilocyn and MDMA.
COMPASS Pathways announced that Mike Falvey, Chief Financial Officer, will depart the company on November 3, 2023, to pursue other opportunities. Mary-Rose Hughes, current Vice President of Finance at COMPASS, will assume the role of interim CFO.
Cybin Inc. passes atai Life Sciences on a market cap basis.
Cybin Inc. deuterated psychedelics programs received two patent grants from the United States Patent and Trademark Office and one from the European Patent Office.
Cybin Inc. and Small Pharma Inc. announced the completion of the previously-announced acquisition by Cybin of Small Pharma by way of a plan of arrangement under the Business Corporations Act (British Columbia), and pursuant to the terms of an arrangement agreement dated August 28, 2023 between both companies.
Drug Science has launched a new consultancy arm…
Federal appeals court has ruled against the Drug Enforcement Administration (DEA) in a lawsuit over a Washington State doctor's petition to reschedule psilocybin. The court said DEA failed to explain its reasoning when it denied the petition, and it ordered the agency to provide a more complete justification.
Jaguar Health announced that Magdalena Biosciences, Inc., the joint venture recently formed by Jaguar and Filament Health Corp. to develop novel, natural prescription medicines derived from plants for mental health indications, has initiated a preclinical study in Brazil to evaluate two plant extracts for their potential to treat depression, anxiety, attention-deficit/hyperactivity disorder (ADHD) and more.
Loyalist College has received the green light from Health Canada to conduct applied research into the use of magic mushrooms in treating mental health issues.
Mind Medicine plans to host a conference call on Thursday, November 2, 2023, at 4:30 p.m. ET to provide a corporate update and review the company's results for the quarter ended September 30, 2023.
Mindset Pharma announced Otsuka Pharmaceutical Co., Ltd., through its wholly-owned subsidiary Otsuka America, Inc. has acquired all of the issued and outstanding common shares in the capital of the company pursuant to an arrangement under Division 5 of Part 9 of the Business Corporations Act (British Columbia) carried out pursuant to an arrangement agreement dated August 31, 2023.
Mydecine Innovations Group addressed shareholders and provide a general update on the company's progress.
MYND Life Sciences has taken a definitive step forward by entering into a non-binding letter of intent with Cava Healthcare Inc to merge these two industry leaders to form a powerful new commercial entity.
PharmaDrug Inc. has entered into a definitive agreement dated October 27, 2023 pursuant to which PharmaDrug will acquire all of the issued and outstanding shares of privately-held Securedose Synthetics Inc.
Safe Supply Streaming Co. has appointed Ronan Levy as President of the company.
Sorbonne University researchers have found that ketamine can reduce depression symptoms in patients with treatment-resistant depression just four hours after infusion.
U.S. Department of Veterans Affairs launched a new podcast last week about the future of veteran health care, and the first episode of the series focuses on the healing potential of psychedelics
2. California Activists Plan To File New Psychedelics Legalization Ballot Initiative This Week
Activists in California say they'll submit a proposed ballot measure this week that would legalize the use, production and eventual sales of most psychedelics, including DMT, ibogaine, LSD, mescaline, psilocybin, psilocyn and MDMA. It's the third psychedelics-related initiative that organizers are trying to qualify for next year's ballot after Gov. Gavin Newsom (D) vetoed a psychedelics legalization bill earlier this month.
The proposal, called the Psychedelic Wellness and Healing Initiative of 2024, is relatively permissive: People would no longer face criminal penalties for the use or possession of psychedelics, and they would be able to grow psychedelic plants and fungi at home for personal use.
1. Cybin Becomes Foremost Leader In DMT Research With Closing Of Small Pharma Acquisition
Cybin Inc. has officially closed the most transformative acquisition in the psychedelic sector this year. Today, the company announced the successful rollup of Small Pharma Inc., originally announced on August 28. Through a Plan of Arrangement put forth last week, the arrangement effective date held true and the deal has closed precisely on the anticipated date.
With this arrangement, the merger of Cybin and Small Pharma has given rise to an international, clinical-stage leader poised to redefine the treatment landscape for mental health conditions. The combination of their N,N-dimethyltryptamine (DMT) programs represents a substantial accumulation of systematic research on this short-duration psychedelic compound.