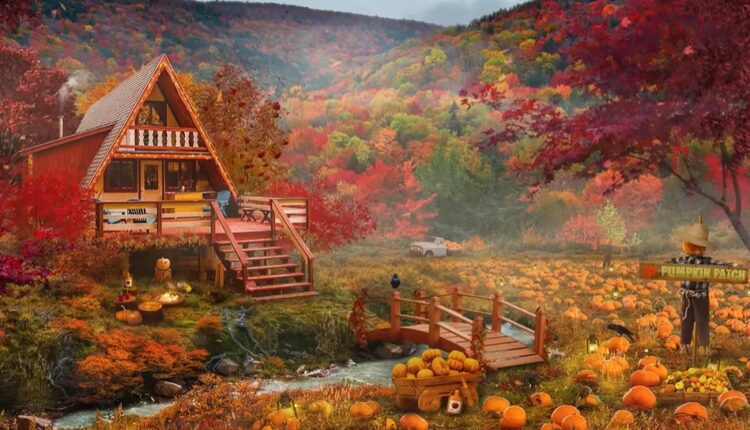 TDR's Top 5 Psychedelic Developments For The Week Of October 24
Welcome to TDR's review of the Top 5 Psychedelic Developments for the week of October 24. Aside from presenting a synopsis of events, we provide market commentary to summarize the week that was for publicly-listed companies.
5. Alto Neuroscience Announces $35 Million Series B Financing
Alto Neuroscience announced the closing of a $35 million Series B financing led by Lightswitch Capital and partners of Alkeon Capital, with participation from other new investors including Sobrato Capital, Novartis Pharma AG, Valor Equity Partners, Korify Capital, Vine Ventures, and Gaingels. The financing also included participation from existing investors Apeiron Group funds Presight Capital and re.Mind Capital, WhatIf Ventures, Windham Venture Partners, and others.
This round brings Alto's total funding to $75 million to date. Alto will use the proceeds from the financing to advance lead candidates into Phase 2b studies in major depressive disorder, in addition to continued development on other programs within its clinical-stage precision psychiatry pipeline.
4. Atai Life Sciences Company, Perception Neuroscience, Completes Enrollment for Phase 2a Clinical Trial of PCN-101 (R-Ketamine) for Treatment-Resistant Depression
atai Life Sciences (NASDAQ: ATAI) and its subsidiary, Perception Neuroscience, announced the completion of enrollment of its Phase 2a clinical trial to evaluate the safety and efficacy of a single intravenous infusion (IV) dose of PCN-101 (R-ketamine). R-ketamine is a stereoisomer of ketamine being developed for treatment-resistant depression (TRD). TRD patients are partially or entirely unresponsive to antidepressants and face issues of misdiagnosis, prolonged depressive periods, co-occurring mental and physical disorders, and longer periods with a lower quality of life than patients suffering from less severe depression.
The Phase 2a proof-of-concept trial is a randomized, double-blind, placebo-controlled study with an enrollment target of 93 TRD patients across three arms. The last patient is expected to be dosed this week, with the total number of patients expected to be around 100. These patients – all of whom had previously failed at least two rounds of antidepressants – received either a single dose of placebo, 30 mg, or 60 mg of PCN-101 via IV in addition to their existing treatment regimen.
__________
Zappy Zapolin Reveals How Psychedelics Can End The Mental Health Crisis
__________
3. Psychedelic Stock Rise, But Lag BioPharma Peers
The psychedelic sector rose this past week, as reflected by the Horizon Psychedelic Stock Index (PSYK) ETF (↑1.99%). However, the ETF notably lagged the Nasdaq Junior Biotechnology Index (↑4.83%) and Nasdaq Biotechnology Ishares ETF (↑7.99%), which both trended higher, and outperformed broad market indices. The NASDAQ 100 ↑2.35%and S&P 500 ↑4.22% as dip buying on risk assets remained in favor.
Here's how the Health Care (Biotechnology) sector performed:

Notable Gainers…
In the news…
Alberta's new regulations would require the providers to apply for a licence before treating patients with psychedelics for mental health disorders. A psychiatrist would have to oversee any treatment, according to the regulations taking effect in January.
Awakn Life Sciences announces that its wholly-owned subsidiary Awakn Oslo AS has entered into a debt financing agreement with TD Veen AS, a family-owned, Norwegian investment company and current shareholder of Awakn.
Benzinga has put together a list of some of the top executives in the space to keep an eye on.
Boulder County officials have signed a letter in opposition to Proposition 122. Proposition 122 is on the November ballot statewide and would decriminalize and regulate certain psychedelic plants and fungi in Colorado.
Cerebral Inc. announced to employees it will lay off 20% of its workforce, impacting just over 1,000 people.
COMPASS Pathways: The world's first Phase 3 psilocybin clinical trial is about to commence late in 2021.
COMPASS Pathways will release financial results for the third quarter 2022, and provide an update on recent business developments on 3 November 2022.
Creso Pharma's former chairman Adam Blumenthal has been ordered to sell 14.5 million shares in the company following a breach of ASX rules.
Cybin Inc. announced the graduation of highly skilled facilitators who are now prepared to handle a range of experiences that participants of psychedelic-assisted psychotherapy may undergo.
Greenbrook TMS will release its 2022 third quarter operational and financial results after market hours on November 8, 2022.
Incannex Healthcare shared its quarterly activities report and appendix 4C for the period ended 30 September 2022, noticeably applying for several U.S. FDA approvals regarding its cannabinoid pharmaceutical products and psychedelic medicine therapies.
Johns Hopkins University believes magic mushrooms may be able to help cigarette smokers quit the habit – and now the federal government is putting up millions of dollars to see if they're right.
Meme Of The Week
Mind Cure Health announced its financial results for the three months ended August 31, 2022.
Mindset Pharma: Echelon Capital Markets analyst Stefan Quenneville maintained a "Speculative Buy" rating on MSET and a $1.25 target price, saying the stock looks undervalued at present levels.
New survey from VeryWellMind found 45 percent of Americans support legalizing some psychedelic substances for the treatment of a mental health condition — if they are administered under supervision from a medical or mental health professional.
NIH-funded psychedelic trial will study whether hallucinogen can help smokers quit.
Psychedelic users are generally more connected to nature and knowledgable about climate change—traits that tend to translate into pro-environmental behavior—according to a new study.
Psylo, a preclinical biotech firm, has raised $5 million in Seed funding as it looks to treat mental illness with naturally occurring psychedelic drugs.
Seelos Therapeutics announced dosing of the first patient in a registrational phase II/III study of SLS-005 (trehalose injection, 90.5 mg/mL for intravenous infusion) for the treatment of spinocerebellar ataxia focusing on participants with type3 Machado-Joseph disease and will participate in the International Congress for Ataxia Research in Dallas, Texas November 1st – 4th, 2022.
The Beatles unveiled the expanded edition of Revolver in July, alongside a demo version of Taxman. Earlier this month another demo arrived, the first recorded version of Tomorrow Never Knows.
University of Guelph were recently granted a dealer's license by Health Canada to grow and cultivate the mushrooms that produce psilocybin, a controlled substance that creates a psychedelic effect, and other compounds.
2. Numinus Launches Psychedelic-Assisted Therapy For Chronic and Serious Medical Illness
Numinus Wellness Inc. announced the launch of its Ketamine for Chronic and Serious Medical Illness Program . This new program will be introduced first in Numinus' clinics in Utah, British Columbia and Quebec. The Company intends to expand the program to other clinics in later months.
Numinus' program will offer ketamine-assisted therapy alongside additional community support, and has a targeted focus on improving patients' physical, emotional, mental and spiritual suffering caused by their illness. Care will be provided by health care professionals who are specifically trained in chronic and serious medical illness. They will work with each patient's existing health care team to ensure they receive an integrated experience.
1. DEA Faces New Legal Challenges Over Denying Psilocybin Rescheduling Petition And Doctor's Federal Waiver Request
The Drug Enforcement Administration (DEA) has again rejected a petition to reschedule psilocybin and a doctor's request for a federal waiver to obtain and administer the psychedelic to terminally ill patients, prompting a new set of legal challenges in federal court.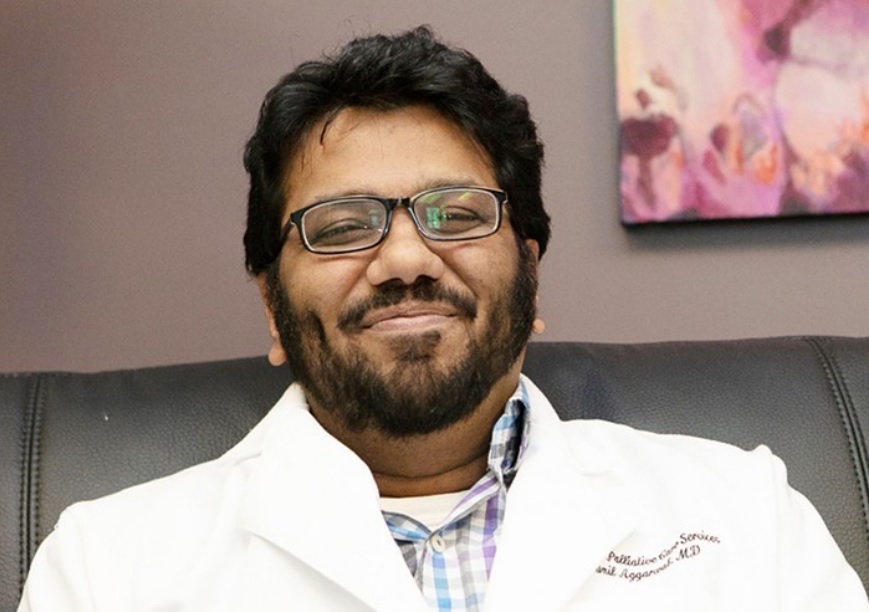 Sunil Aggarwal, a Washington State-based palliative care specialist, has been fighting DEA for psilocybin access for over a year. But the agency has denied his petition to place the substance in a lower drug schedule, as well as the doctor's waiver request under federal "Right to Try" (RTT) law.
The most recent rescheduling denial was handed down in a letter last month, with DEA saying that the Food and Drug Administration (FDA) has not authorized psilocybin as a medicine and so it must remain in Schedule I of the Controlled Substances Act (CSA).