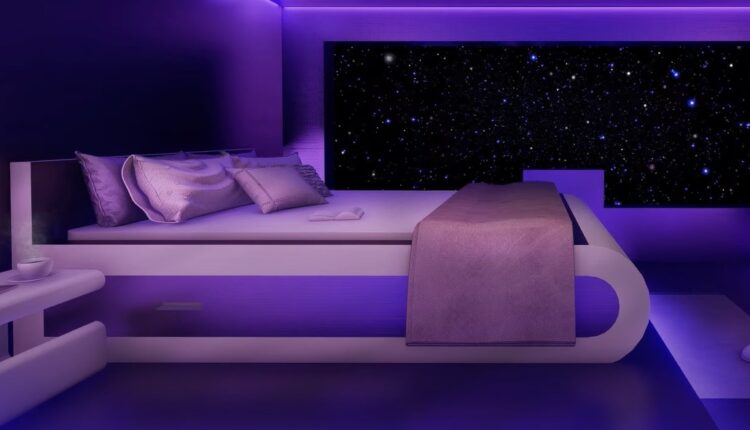 TDR's Top 5 Psychedelic Developments For The Week Of October 25
Welcome to TDR's review of the Top 5 Psychedelic developments for the week of October 25. Aside from presenting a synopsis of events, we provide market commentary to summarize the week that was for publicly-listed companies.
Please note that the TDR team will be attending and participating in the upcoming Wonderland: Miami Psychedelics conference next week, and for that reason, Benjamin Smith took the week off from his usual detailed rundown to help prepare for a full content schedule to come. The comprehensive return of the TDR's Top 5 Psychedelic Developments returns next week.
5. Cybin: FDA Authorizes Feasibility Study To Measure Ketamine's Effect On Cerebral Cortex
Cybin Inc. (NEO: CYBN) announced that the U.S. Food and Drug Administration (FDA) has authorized an Investigational New Drug application to proceed with the company's sponsored feasibility study using Kernel's Flow technology to measure ketamine's psychedelic effect on cerebral cortex hemodynamics.
Leveraging Kernel's quantitative neuroimaging technology may lead to new frontiers in psychedelic therapeutics by enabling the acquisition of longitudinal brain activity before, during and after a psychedelic experience, providing quantification of what was previously subjective patient reporting.
4. European Patent Grant Strengthens Small Pharma's Ketamine-Based Patent Portfolio for the Treatment of Depressive Disorders
Small Pharma Inc. (CVE: DMT)(OTCMKTS: DMTTF) has received European patent grant number EP 3 463 323 as acceptance for its European patent application No. 17 728640.8. The patent grants certain protections for oral dosage forms of a range of 2R,6R-hydroxynorketamine (6-HNK) based compounds, including the company's preclinical candidate SPL801B, for the treatment of depressive disorders.
The European patent office has determined the patentability of the novel dosage forms of 6-HNK, an active ketamine metabolite. The European patent also provides protection for a solid oral dosage form of SPL801B for administration, in combination with a serotonin modulator, for use in the treatment of depressive disorders. Early preclinical studies of SPL801B have shown signs of potential antidepressant effects without the psychoactive effects typically associated with ketamine.
3. MINDCURE Signs LOI with Awakn Life Sciences to Distribute Ketamine Protocol for Alcohol Use Disorder into Clinics Across North America
Mind Cure Health (CNSX: MCUR) (OTCMKTS: MCURF) announced the signing of a non-binding letter of intent with Awakn Life Sciences, a biotechnology company with clinical operations researching, developing, and delivering psychedelic medicine to better treat Addiction. The agreement will see Awakn become a distributor of its ketamine-assisted psychotherapy for Alcohol Use Disorder (AUD) protocol in the US and Canada. Awakn's protocol will be distributed through iSTRYM, MINDCURE's digital therapeutics platform.
MINDCURE released the minimum viable product (MVP) version of iSTRYM into partner clinics across North America in August and will begin full commercial deployment to all partner clinics in Q1 of 2022. The company forecasts 75 partner clinics in Canada and the US deploying iSTRYM upon commercialization. Further deployment anticipates 150 clinics across Canada, the US, the UK, and Europe by Q4 2022.
2. MindMed Expands its Drug Development Pipeline with Launch of R(-)-MDMA Program
Mind Medicine Inc. (NASDAQ: MNMD) (NEO: MMED), (DE: MMQ) announced an expansion of its pipeline with the launch of a program to develop R(-)-MDMA for the treatment of social anxiety and functioning in diagnoses that include Autism Spectrum Disorder (ASD). This program represents a significant expansion and diversification of MindMed's pipeline and furthers the company's mission to bring innovative products and address unmet medical needs.
MindMed plans to advance its R(-)-MDMA development program targeting US and EU registration and expects to initiate its first clinical trials in 2022. As a key initial study, MindMed and the Liechti Lab at University Hospital Basel (UHB) plan to initiate a comparative pharmacokinetics and pharmacodynamic clinical trial of R(-)-MDMA, S(+)-MDMA and R/S-MDMA in 2022. This double blind, placebo-controlled, crossover study will assess differences in acute and lasting effects between MDMA and its two enantiomers in healthy subjects and will provide important data on the optimal treatment model for R(-)-MDMA.
The economic cost of ASD in the US is predicted to reach $461 billion by 2025.
1. DC Voters Strongly Support Drug Decriminalization, Poll Finds As Activists Launch Campaign
Washington, D.C. voters are strongly in favor of proposals to broadly decriminalize drugs and establish harm reduction centers, a new poll found.
Our calls to D.C. Council to introduce and advance #DecrimPovertyDC's bill proposal is rooted in urgency and support from community members who are also convinced that the drug war has done more harm than good.

Queen Adesuyi, policy manager for DPA's Office of National Affairs
One week after activists announced an effort to pressure local lawmakers enact the reforms, a coalition of activists group organized under the banner of DecrimPovertyDC released a survey showing just how popular the policy changes are among D.C. residents. It also found that voters would be more likely to elect local legislators who embrace decriminalization.
A full 83% of respondents said that they favor having the D.C. Council pass an ordinance to "remove criminal penalties for possession of small amounts of commonly-used controlled substances consistent with personal use." That includes 65 percent who strongly support the far-reaching reform.