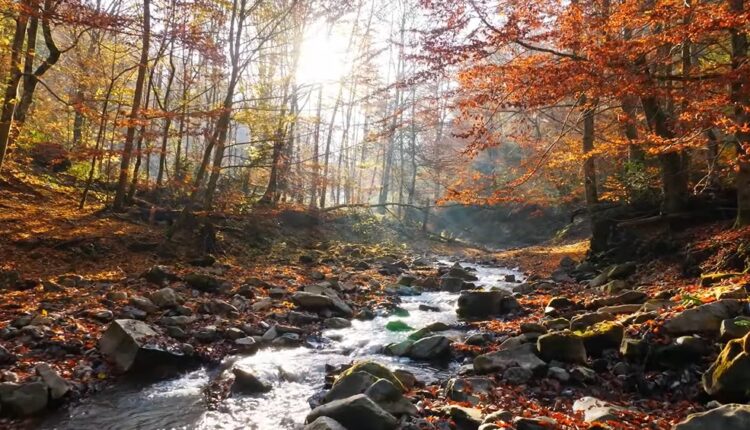 TDR's Top 5 Psychedelic Developments For The Week Of October 9
Welcome to TDR's review of the Top 5 Psychedelic Developments for the week of October 9. Aside from presenting a synopsis of events, we provide market commentary to summarize the week that was for publicly-listed companies.
5. Presidential Candidate Marianne Williamson Says Legal Psychedelic Therapy Should Be Paid For With Universal Healthcare System
Marianne Williamson, a 2024 Democratic presidential candidate, says the federal government should "fully legalize" certain psychedelics like psilocybin for therapeutic use and cover the costs for patients under a universal healthcare system.
In a new plan focused on mental health, Williamson laid out 10 proposals that she said would help address the country's "record levels of suicide, depression, anxiety, and toxic stress." That includes legalizing psychedelic-assisted therapy with full insurance coverage.
4. FDA Warns Patients And Health Care Providers About Potential Risks Associated With Compounded Ketamine Products, Including Oral Formulations, For The Treatment Of Psychiatric Disorders
In April 2023, FDA received an adverse event report of a patient who experienced respiratory depression after taking compounded oral ketamine outside of a health care setting for the treatment of PTSD. The patient's ketamine blood level appeared to be twice the blood level typically obtained for anesthesia. 
In addition to the potential risks associated with compounded ketamine products, patients and health care providers should be aware that information about use of these products is lacking. For example, FDA has not established safe or effective dosing of ketamine for any psychiatric indication.
Furthermore, the dosages of the sublingual and oral compounded ketamine products marketed by compounders and telemedicine platforms may vary, which makes it challenging to predict which potential risks may be associated with these products. In addition to the concerns regarding the short-term use of compounded ketamine, the overall benefit-risk profile of ketamine for treatment of psychiatric disorders is unknown.
__________
Professor David Nutt On Awakn Life Sciences' Phase 3 Trial Prospects For SAUD And Fresh Psychedelic Industry Insights
•
Widely Held Psychedelic Stocks Weekly Performance
| | | | | |
| --- | --- | --- | --- | --- |
| Company | Symbol | Previous Week Close | End Of Week Close | % Change On Week |
| Advisorshares Psychedelics ETF  | PSIL | 1.53 | 1.51 | -1.30 |
| atai Life Sciences | ATAI | 1.39 | 1.28 | -7.91 |
| COMPASS Pathways | CMPS | 6.88 | 5.99 | -12.93 |
| Cybin Inc. | CYBN | 0.564 | 0.576 | 2.12 |
| GH Research | GHRS | 8.71 | 8.08 | -7.23 |
| Mind Medicine | MNMD | 3.09 | 2.80 | -9.38 |
| Numinus Wellness | NUMI | 0.17 | 0.155 | -8.82 |
__________
3. Psychedelic Stock ETF Registers Third Consecutive All-Time Weekly Low
The psychedelic sector declined this week, as reflected by the Advisorshares Psychedelics ETF (PSIL) ↓1.30%. This was the third consecutive record closing low for PSIL, beyond the $1.53 weekly closing low registered last week. PSIL's performance bested the Nasdaq Junior Biotechnology Index ↓4.86% , but came under the Nasdaq Biotechnology Ishares ETF↓0.69%. The broad stock market indices NASDAQ 100 ↓0.03% and S&P 500 ↑0.23% were mixed as CPI reported higher than expected.
Here's how the Health Care (Biotechnology) sector performed:

In the news…
Age negatively corelated with dread of ego dissolution during psilocybin…
atai Life Sciences: National Instrument 62-103 – The Early Warning System and Related Take-Over Bid and Insider Reporting Issues, in connection with certain transactions completed by atai Life Sciences AG and IntelGenx Technologies Corp., that were previously described in a press release issued by IntelGenx on August 31 2023.
COMPASS Pathways working on AI model to predict outcomes of investigational psilocybin treatment in treatment-resistant depression…
Cybin Inc. announced the voting results for each of the matters presented at the Company's annual and special meeting of shareholders held on October 12, 2023.
Dr. Fred Barrett, Director of the CPCR, is presenting at the Mass General Hospital annual conference on psychedelics and psychedelic medicine Nov. 3-4.
Filament Health announced Health Canada approval for a phase 2 clinical trial at the University of British Columbia. The trial will study the effects of PEX010, Filament's botanical psilocybin drug candidate, for the treatment of opioid use disorder.
Lophos Holdings wholly-owned subsidiary, Lophos Pharmaceuticals Corp., has achieved a significant milestone by obtaining a Controlled Substance Dealer's License from Health Canada for their facility located in Napanee, Ontario.
MAPS PBC is hiring to support commercialization efforts for MDMA-assisted therapy following successful Phase 3 trial results…
Melodiol Global Health Limited advised that wholly-owned psychedelics subsidiary, Halucenex Life Sciences Inc., has achieved encouraging preliminary results record in the first five patients taking part in the company's phase II clinical trial exploring the use of psilocybin in the treatment of Post Traumatic Stress Disorder.
Mexican Senator Alejandra Lagunes Wants to Legalize Magic Mushrooms in Mexico—Vice
Novartis' $210 upfront acquisition of long-time neuroscience partner Cadent Therapeutics appears to have come up empty, as the Swiss pharma discontinues a mid-phase major depressive disorder program.
PurMinds NeuroPharma announced that under its Health Canada Schedule 1 Dealer's License for Controlled Drugs and Substances, it has been awarded its first Psychedelic Import Permit from the Controlled Substances Directorate of Health Canada.
Red Light Holland fires Mia Khalifa due to her disgusting tweets celebrating rape, kidnapping, abuse and murder by Hamas Terrorists in Israel.
Relmada Therapeutics announced that new preclinical data on its novel psilocybin will be highlighted in a poster presentation at the American Association for the Study of Liver Diseases (AASLD) The Liver Meeting 2023, being held November 10-14, 2023, in Boston, MA.
Small Pharma shareholders have approved the plan of arrangement under Division 5 of Part of the Business Corporations Act…
Tang Capital Partners, LP acquiring 8.6% stake in Bionomics Limited.
Tryp Therapeutics has closed its previously announced private placement of unsecured convertible debentures to Tryp's newly appointed Chief Executive Officer, Jason Carroll, for aggregate gross proceeds of AUD$175,000.
United States Drug Enforcement Administration has for a second time extended temporary rules allowing prescription of controlled medications via telehealth.
Universal Ibogaine advises changes to its Board of Directors, effective October 11, 2023.
2. California Campaign To Put $5 Billion Towards Psychedelic Research Begins Gathering Signatures For Ballot Measure
Signature gathering has officially kicked off to qualify an initiative for California's 2024 ballot that would spend $5 billion to create a state agency focused on advancing research and development of psychedelic therapies.
Known as the TREAT California Act, the measure would not itself change the legal status of any substances. Rather, it would establish a state agency called the Treatment, Research, Education, Access and Therapies (TREAT) Institute, which would identify opportunities for advancing scientific research and development into the therapeutic potential of psychedelics.
The initiative would create a state constitutional right to conduct research in California using all psychedelic substances except peyote. Among them are psilocybin, ibogaine, LSD, MDMA, ketamine and cannabis.
1. California Nixes a Bill to Decriminalize Plant-Based Psychedelics
California Governor Gavin Newsom vetoed Senate Bill 58 (SB 58), nixing the state's attempt to become one of a handful that are loosening restrictions on plant-based hallucinogens. The legislation was an effort to increase access to psychedelic therapy and remove penalties for people seeking these drugs.
The bill would have decriminalized the possession of small amounts (4 grams) of certain plant-based psychedelics for adults over the age of 21: mescaline, dimethyltryptamine (DMT), and psilocybin, the hallucinogen found in magic mushrooms. The bill also would have allowed possession of related drug paraphernalia and the home cultivation of psilocybin-containing mushrooms for personal use.
State Senator Scott Wiener (D-San Francisco) introduced the bill in late 2022, and believes it would have improved mental healthcare without affecting public safety.