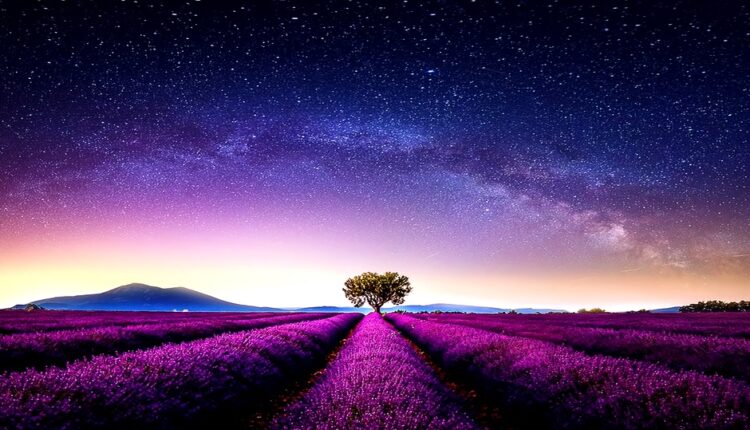 TDR's Top 5 Psychedelic Developments For The Week Of September 11
Welcome to TDR's review of the Top 5 Psychedelic Developments for the week of September 11. Aside from presenting a synopsis of events, we provide market commentary to summarize the week that was for publicly-listed companies.
5. Big Waitlist For Care As Oregon Launches Legal Psilocybin Access Amid High Demand And Hopes For Improved Mental Health Care
Psilocybin tea, wind chimes and a tie-dye mattress await those coming to an office suite in Eugene to trip on psychedelic mushrooms. For roughly six hours, adults over 21 can experience what many users describe as vivid geometric shapes, a loss of identity and a oneness with the universe.
Epic Healing Eugene — America's first licensed psilocybin service center — opened in June, marking Oregon's unprecedented step in offering the mind-bending drug to the public. The center now has a waitlist of more than 3,000 names, including people with depression, PTSD or end-of-life dread.
4. House Committee Green Lights Psychedelics Amendments
On September 12, the House Rules Committee voted on one of a series of large-scale budget bills which include recently introduced bipartisan marijuana and psychedelics amendments, reported Marijuana Moment.
The committee's decision is key, as it is the immediate prior step for proposals to make it, or not, to the House floor. The vote was around the Department of Defense (DoD) FY2024 appropriations bill HR 4365.
In July, the committee blocked several of the 12+ marijuana and psychedelics amendments to the National Defense Authorization Act (NDAA.) Yet that same month, the Senate Appropriations Committee approved a bill covering FY2024 funding for Labor, Health and Human Services, Education and Related Agencies including a section expanding federal grants for research on marijuana and psychedelics.
__________

Numinus CEO Payton Nyquvest Interview Post MDMA-AT Study Results On TDR Livestream
.
Point72 Asset Management And Related Parties Have Acquired Almost 19 Million Shares Of Cybin Inc.
__________
3. Psychedelic Stocks Fall Despite Fantastic Published MAPP2 Phase 3 Final Data
The psychedelic sector declined this week, despite stellar MAPP2 MDMA-assisted therapy data reported in Nature Medicine, as reflected by the Advisorshares Psychedelics ETF (PSIL) ↓2.24%. The modest loss was inline relative to biopharma peers indices such as the Nasdaq Junior Biotechnology Index ↓2.02% and Nasdaq Biotechnology Ishares ETF↓0.19%. The broad stock market indices NASDAQ 100 ↓0.71% and S&P 500 ↓0.27% also tumbled, as inflation picked up modestly from the previous month.
Here's how the Health Care (Biotechnology) sector performed:


In the news…
Awakn Life Sciences shared a corporate update on recent progress. Awakn also announces the closing of the third tranche of its previously announced private placement.
California: staffers at the state's Legislative Analyst's Office released their review of a proposed ballot initiative that would funnel $5 billion generated from bonds toward psychedelic therapies for mental health.
Clearmind Medicine announced the pricing of its United States only public offering made on a reasonable best efforts basis with gross proceeds to the company expected to be approximately US$2.25 million, before deducting placement agent fees and other expenses payable.
Family Research Council warns psychedelic decriminalization "opening people up to demonic activity".
Former Governor Rick Perry…
Kentucky lawmakers are working to decide whether or not to invest $42 million into research for ibogaine, a natural psychoactive compound in mushrooms.
Longitudinal and transcultural assessment of the relationship between hallucinogens, well-being, and post-traumatic growth during the COVID-19 pandemic.
MindBio Therapeutics Chief Executive Officer Justin Hanka provides corporate update on depression trials and other important developments in the Company in this video address to shareholders.
Mind Medicine has completed enrollment and dosing in Study MMED008, the Company's Phase 2b study evaluating MM-120 (lysergide D-tartrate) for the treatment of GAD.
Monash University study reveals a hesitancy to support widespread use of psilocybin and MDMA due to concerns about poor quality of evidence.
Multidisciplinary Association for Psychedelic Studies (MAPS) plans to file for regulatory approval for the party drug MDMA as a treatment for post-traumatic stress disorder in the United States later this year, in a potential boost to the nascent psychedelic therapeutics industry.
Nature Medicine final MAPP2 data: MDMA-assisted therapy for moderate to severe PTSD: a randomized, placebo-controlled phase 3 trial
Norrsken Foundation, a non-profit impact ecosystem "connecting founders with the capital, knowledge and network they need to make saving the world their business," is launching a $3.22 (€3) million initiative to support Swedish startups developing psychedelic-assisted mental health treatment options.
Psilocybin can rapidly and persistently reduce harmful inflammatory markers…
St. Louis: Missouri Freedom Conference will be addressing mental health among veterans and first responders…
2. MindMed's Phase 2b Trial For MM-120 in GAD Reaches Enrollment Milestone
MindMed, a clinical-stage biopharmaceutical company focused on pioneering innovative treatments for brain health disorders, made a noteworthy announcement today. They have successfully concluded the enrollment and dosing phase of Study MMED008, a Phase 2b researching the effectiveness of MM-120 (lysergide D-tartrate) in addressing Generalized Anxiety Disorder (GAD).
The MindMed study is a comprehensive, multi-center, parallel, randomized, double-blind, placebo-controlled dose-optimization study. The trial successfully recruited 198 participants who were randomly assigned to receive a single dosage of MM-120 at 25 µg, 50 µg, 100 µg, or 200 µg, or a placebo.
The primary objective of the study revolves around establishing the dose-response correlation among these four MM-120 doses compared to the placebo. This assessment will be based on the alteration in the Hamilton Anxiety Rating Scale (HAM-A) scores from the baseline to the fourth week.
1. Tier-1 Medical Journal Publishes Final Results Of Phase 3 MDMA-Assisted Therapy Study
The psychedelic sector received a material boost today, when late this morning, final MAPP2 MDMA-assisted therapy results were published in Nature Medicine. With positive efficacy and safety results in hand, MAPS Public Benefit Corporation is poised to file the first New Drug Application in the industry's history in the coming weeks. The readout marks the second successful Phase 3 study in the industry, following associated MAPP2 data in January.
In the end, the study proved to show robust efficacy and safety data which will likely play well with regulators. The study demonstrated that MDMA-assisted therapy yielded a substantial clinical improvement in PTSD symptoms for 86.5% of participants after 18 weeks from the baseline and 71% remission rate in general. The latter was, in fact, an improvement over the 67% full remission rate published in January.
The report further reported that significant symptom improvements for patients undergoing MDMA-assisted psychotherapy, as measured by the Clinician-Administered PTSD Scale (CAPS) for DSM-5 (CAPS-5) total severity score (least squares mean change -23.7 vs -14.8; P<0.001).