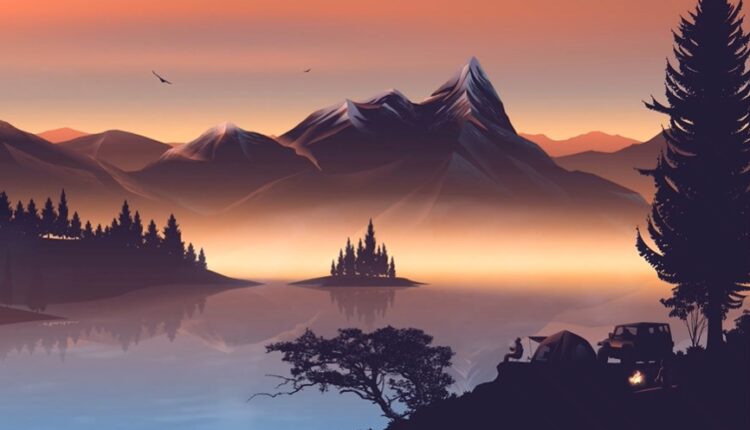 TDR's Top 5 Psychedelic Developments For The Week Of September 12
Welcome to TDR's review of the Top 5 Psychedelic Developments for the week of September 12. Aside from presenting a synopsis of events, we provide market commentary to summarize the week that was for publicly-listed companies.
5. Revive Therapeutics Provides Update On Psilocybin Clinical Study For Methamphetamine Use Disorder and Oral Psilocybin Thin Film Strip Program
Revive Therapeutics Ltd. (CNSX: RVV) (OTCMKTS: RVVTF) is currently evaluating the use of oral psilocybin as a potential treatment for methamphetamine use disorder with the University of Wisconsin-Madison. Under an investigator-initiated IND, the Phase I/II clinical study to evaluate the safety and feasibility of psilocybin in adults with methamphetamine use disorder received both FDA and Institutional Review Board approval. The study is being conducted at the University of Wisconsin-Madison, School of Medicine and Public Health and School of Pharmacy.
The clinical data that is generated from the study will provide proprietary and valuable information on the safety, efficacy and dosing of oral psilocybin to support future pivotal FDA clinical studies for the company's proposed oral psilocybin thin film strip product. In addition, the company will have exclusive access to key intellectual property from this study to support development, regulatory and commercial initiatives.
4. Numinus Provides Update On Acquisition Integration And Announces New Client Financing Options
Numinus Wellness Inc. (TSE:NUMI) (OTCMKTS: NUMIF) U.S. clinics have continued to perform well during fiscal Q4 (the three months ended August 31, 2022), with strong client appointment growth in recent months. During August, more than 6,200 client appointments were held across Canada and the US, representing 25% growth compared to July. In total, the Company's eight US wellness clinics – six in Utah and two in Arizona – completed more than 4,900 client appointments in August, representing an increase of 22% from July.
We continue to be pleased with the performance of our recently acquired US clinics – and their continued success in building strong client relationships. Impressively, 15% of the client appointments held in August at our US clinics were from new clients.

Payton Nyquvest, Founder and CEO, Numinus
Numinus is currently focused on growing its Ketamine-assisted therapy (KAT) offering across Canada. Ketamine Therapy sessions at Numinus' US clinics (including KAT, Spravato and Ketamine medicine) grew 35% in August, compared to July, to 1,520 appointments. Demand for TMS services also continues to grow. During August, the Company completed 725 TMS appointments – a 23% increase relative to the prior month.
__________
Rising Tide Of Public Perception: The Number Of Psychedelic Publications Over Time
__________
3. Rough Week For Psychedelic Stocks As Sector ETF Losses Double Broad Index Losses
The psychedelic sector was decidedly soft this past week, with the Horizon Psychedelic Stock Index ETF (PSYK) falling ↓9.71% on lowish weekly volume. The ETF underperformed both the Nasdaq Junior Biotechnology Index (↓5.10%) and Nasdaq Biotechnology Ishares ETF (↓4.23%), which both fell inline with the broad indexes. Punctuated by a warning of slower economic growth by shipping bellweather FedEx Corp., the NASDAQ 100 ↓5.02% and S&P 500 ↓4.05% both ended Friday on a sour note.
Here's how the Health Care (Biotechnology) sector performed:
Notable Gainers:
In the news…
Algernon Pharmaceuticals has received approval to conduct a Phase 1 clinical study of an intravenous formulation of AP-188 (N,N-dimethyl tryptamine or DMT) for the treatment of stroke in the Netherlands from the Stichting Beoordeling Ethiek Biomedisch Onderzoek, an independent Medical Research Ethics Committee.
ATMA Journey Centers has received approval from Health Canada to move forward with its N500 Phase II psilocybin clinical trial.
Awakn Life Sciences announced financial results and business highlights for the three months ended July 31, 2022.
Awakn Life Sciences has signed a drug development agreement with Catalent, the global leader in enabling biopharma, cell, gene, and consumer health partners to optimize development, launch, and supply of better patient treatments across multiple modalities.
Blackhawk Growth Corp. announced that its wholly-owned subsidiary, MindBio Therapeutics, will be presenting its Phase 1 clinical trial data from its LSD (Lysergic Acid Diethylamide) Microdosing studies in Miami on November 4th 2022 at the Wonderland Convention, the world's largest psychedelics event.
Braxia Scientific has successfully launched KetaMD in Florida. KetaMD onboarded new patients and completed initial ketamine treatments.
Delix Therapeutics, a neuroscience company developing novel disease-modifying therapeutics for psychiatric and neurological conditions, has been named to Nature Biotechnology's list of leading spinouts of 2021.
Hazel Park city council, the third Michigan city to approve a psychedelics decriminalization bill, is now reaffirming that decision by declaring September 'Entheogenic Plant and Fungi Awareness Month' to raise awareness on these substances.
HealingMaps announced the close of $1 million USD in seed round funding from eight investors. The round was led by Phyto Partners along with Ambria Capital. As part of the investment, Cody Shandraw, Managing Partner of Ambria Capital and Phyto Partners will take on the role as Board Chairman for HealingMaps.
Joe Rogan explains how psychedelics made him 'much kinder' after Mike Tyson shared his experience.
Microdose Psychedelic Insights announced its partnership with Journey Clinical to better equip medical professionals with knowledge and access to evidence-based psychedelic-assisted psychotherapies through TheScience of Psychedelics program.
Mind Cure Health announced its financial results for the three and twelve months ended May 31, 2022.
Mindset Pharma has received Scientific Advice from the UK Medicines and Healthcare products Regulatory Agency on a range of points to finalize its Phase 1 first-in-human clinical trial plan evaluating its lead psychedelic drug candidate MSP-1014 for the treatment of Major Depressive Disorders.
Mydecine Innovations Group announced that, in connection with its previously announced Common Share Subscription Agreement with a third-party investor dated August 26, 2022, the company has filed a shelf prospectus supplement to the company's Final Short Form Base Shelf Prospectus.
PharmaTher Holdings announced that its Phase 1/2 clinical study of ketamine in the treatment of levodopa-induced dyskinesia in Parkinson's disease was presented as a late-breaking abstract presentation at the MDS International Congress of Parkinson's Disease and Movement Disorders.
Revitalist Lifestyle & Wellness and Wake Network, Inc. will now be jointly offering ketamine infusions in the United States and psilocybin clinical retreats internationally with a special focus on Veteran's ethical need for access, establishing the world's first international center of excellence.
Revive Therapeutics was added to the CSE25 Index after market close on Friday. The index contains the securities of the 25 largest index companies by market capitalization, and over 52.75% of the total weight of the Composite Index.
 Revive Therapeutics took another step towards a resolution of its current Phase 3 clinical trial to evaluate the safety and efficacy of Bucillamine to treat COVID-19. The company announced that pursuant to its intention to pursue new primary symptoms endpoints, it has officially filed an amended protocol to the U.S. Food & Drug Administration.
Seelos Therapeutics announced the participation of Acadia Healthcare Company, Inc. in the registration directed Proof of Concept study of SLS-002 (intranasal racemic ketamine) for Acute Suicidal Ideation and Behavior in patients with Major Depressive Disorder.
Silo Pharma announced that it will effect a 1-for-50 reverse split of its common stock in preparation for the planned listing of the company's securities on The Nasdaq Capital Market. The reverse stock split will become effective at the open of business on Thursday, September 15, 2022, and the company's common stock will begin trading on the OTC Markets system on a split-adjusted basis under the temporary ticker symbol "SILOD".
Virtual Reality: A paper published in the journal Scientific Reports demonstrates how virtual reality group experiences can produce responses similar to those triggered by psychoactive drugs, such as hallucinogenic mushrooms or LSD.
Wall Street Journal: Investors bet ketamine treatment will revolutionize mental-health care. WSJ visits one clinic, Nushama, to learn why some entrepreneurs are betting that demand for ketamine will continue to rise.
2. Psychedelic Mushrooms Take Center Stage At Atlanta Council Hearing
An Atlanta councilwoman has introduced a measure that would advise police to make it a low priority to prosecute folks in possession of psychedelic mushrooms, which are illegal under federal law. Many of the arguments heard Monday during a public safety hearing were in favor of psychedelic mushrooms and mimic some of the arguments used successfully to legalize medical marijuana in Georgia.
The folks in the room said they were part of a national movement to normalize the use of psychedelic mushrooms and other plants now illegal under federal law. One therapist, Jeff Glattstein, cited the work of researchers "showing so many benefits of these natural traditional medicines for the treatment of mental health conditions, like depression, anxiety, PTSD trauma, (and) addiction, which we know is an epidemic."
1. New Study Suggests Ketamine May Ease Severe Depression
The buzz around ketamine, a dissociative anesthetic drug, is booming. More and more research continues to suggest the drug has the potential to help people with severe mood disorders, including a new study that was just published in The Journal of Clinical Psychiatry.
For the study, researchers evaluated the drug's effects in more than 400 people who received ketamine infusions in three unregulated private clinics in Virginia; people were paying for these treatments out of pocket and, on average, received six infusions over 21 days. During each visit, the participants filled out surveys about their physical and mental well-being.
The researchers found that 50% of people who were dealing with suicidal thoughts were in remission after six infusions, while 75% of them no longer experienced suicidal thoughts after 10 infusions. People also had a 30% reduction in anxiety symptoms within six weeks.