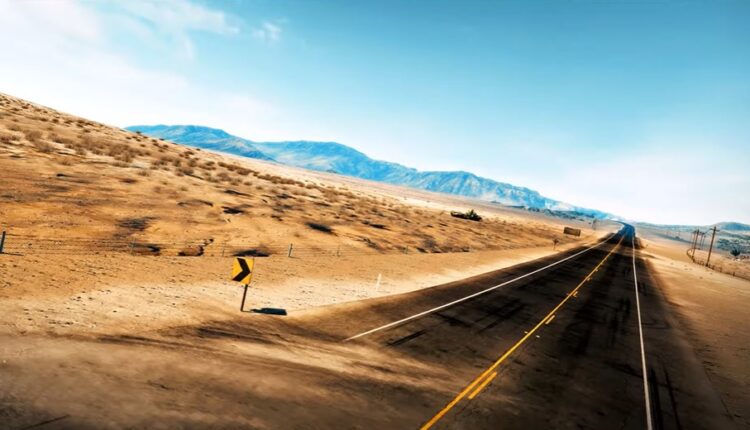 TDR's Top 5 Psychedelic Developments For The Week Of September 18
Welcome to TDR's review of the Top 5 Psychedelic Developments for the week of September 18. Aside from presenting a synopsis of events, we provide market commentary to summarize the week that was for publicly-listed companies.
5. Michigan Lawmaker Renews Push To Legalize Certain Psychedelic Plants And Fungi
A bill recently introduced in Michigan would legalize psychedelic plants and fungi so long as activities like cultivating and distributing the substances are done "without receiving money or other valuable consideration."
Senate Bill 449, sponsored by Sen. Jeff Irwin (D), would apply to five substances—psilocybin, psilocyn, dimethyltryptamine (DMT), ibogaine and mescaline—along with the plants and fungi known to produce them. If approved, it would exempt individuals from penalties for possession and use of the substances as well as noncommercial manufacturing, processing and delivery.
4. Kentucky Panel Hears Testimony On $42 Million Plan To Study Ibogaine As Treatment For Opioid Use Disorder
Kentucky's Opioid Abatement Advisory Commission heard hours of testimony on Friday from military veterans, parents, psychologists and other advocates—including former Texas Gov. Rick Perry (R)—who are in favor of further studying ibogaine as a treatment for addiction.
It was the second of two public hearings on a plan that would funnel at least $42 million in state funds into ibogaine research over the next six years to explore whether and how ibogaine-assisted therapy can best help treat opioid use disorder. The commission is set to vote on the proposal in mid-November.
Money for the program would come from the Kentucky's portion of a $26 billion multi-state settlement with opioid manufacturers and distributors that was finalized in February 2022. Half of the state's $478 million share was sent to local governments, while the other half is managed by the state Opioid Abatement Advisory Commission, part of the Office of the Attorney General.
__________
Cybin's CEO Discusses Recent Investments and Future Plans
Awakn Life Sciences CEO Discusses The Recent Submission Of Their Clinical Trial Application For A Phase 3 Trial For SUD
__________
3. Psychedelic Stocks Fall As Biotech Tumbles
The psychedelic sector declined again this week, in a weak macro market environment, as reflected by the Advisorshares Psychedelics ETF (PSIL) ↓4.59%. The loss was split in the middle relative to biopharma peers indices such as the Nasdaq Junior Biotechnology Index ↓5.85% and Nasdaq Biotechnology Ishares ETF↓3.35%. The broad stock market indices NASDAQ 100 ↓3.35% and S&P 500 ↓3.01% also tumbled, as hawkish Fed continued to portray that rates could stay elevated indefinitely.
Here's how the Health Care (Biotechnology) sector performed:

In the news…
California Governor will decide on 17 marijuana and psychedelics bills by October 14…
Clearmind Medicine announced the closing of its United States only public offering made on a reasonable best efforts basis with gross proceeds to the company of approximately US$2.25 million, before deducting placement agent fees and other expenses payable by the company. 
Congressional bill has been filed to prohibit federal intervention in jurisdictions that legalize psilocybin mushrooms.
Cybin Inc. announced that its 2023 Annual and Special Meeting of Shareholders will be held virtually on Thursday, October 12, 2023 at 1:00 p.m.EST.
Emyria Ltd has secured an immediately available local supply of MDMA, the final component that allows patient dosing to commence for its MDMA-assisted therapy trial to treat post-traumatic stress disorder. 
Enthea announced Wednesday the "nationwide availability" of ketamine-assisted therapy as an available employee benefit.
Enveric Biosciences announced that the United States Patent and Trademark Office issued U.S. Patent No. 11,752,130, titled "Carboxylated Psilocybin Derivatives and Methods of Using," pertaining to the Company's EVM301 series of molecules being developed as potential treatments for mental health disorders.
Hedge Fund legend Steve Cohen is betting on Cybin…
Indiana: Rep. Vanessa Summers, D-Indianapolis, responded to a meeting of the Interim Study Committee on Public Health, Behavioral Health and Human Services last week that discussed the possibility of treating mental health disorders with doses of substances more frequently used recreationally—and illegally.
Innerwell expands at-home ketamine treatment to 14 states, announces partnership with Enthea to offer psychedelic teletherapy as a workplace benefit.
Jaguar Health announced that Magdalena Biosciences, Inc., the joint venture recently formed by Jaguar and Filament Health Corp. successfully completed an import of coca leaf to a Filament facility (Psilo Scientific) in Canada.
L.A. Times explores if MDMA-assisted therapy could soon be approved by the FDA. Will insurance cover it?
Lobe Sciences announced that Mathew Lee will join the organization as Chief Financial Officer, effective September 18, 2023.
Massachusetts communities open up to psychedelics as advocates push alternative treatments to stubborn issues.
MDMA is one of the safer illicit drugs…
Mindset Pharma announced that, further to its press release of August 31, 2023, its management information circular and related materials were mailed today, September 22, 2023, for its special meeting of the company's shareholders to approve a statutory plan of arrangement involving, among others, Mindset, Otsuka America, Inc. and 1435816 B.C. Ltd.
Mydecine Innovations Group announced that further to the Company's news release dated September 15, 2023 and September 19, 2023, the Company has closed its previously announced offering by way of prospectus supplement.
Mydecine Innovations Group announced that further to the Company's news release dated September 15, 2023, the Company has closed its previously announced offering by way of prospectus supplement. Pursuant to the Offering, the Company issued 18,7500,000 common shares of the company at a price of $0.20 per Share for aggregate gross proceeds of $3,7500,000.
Numinus Wellness congratulates the Multidisciplinary Association of Psychedelics Studies (MAPS) on the results of their phase 3 results. These findings were published last week in the peer-reviewed medical journal, Nature Medicine.
Numinus Wellness announced a focus on positive cash flow generating businesses, with several actions taken to reduce its cash expenses. These actions include ceasing operating activities at Numinus Bioscience, its non-revenue producing research lab, consolidating two wellness clinics into nearby locations to improve margins and cash flow, and not renewing leases for two research clinics in Canada.
Porta Sophia filed a third-party preissuance submission with the United States Patent and Trademark Office (USPTO) today for U.S. Pat. App. Ser. No. 17/910,452 entitled "Methods and Systems for Enhancing Clinical Safety of Psychoactive Therapies", which is currently assigned to Eleusis Health Solutions.
Red Light Holland announced (further to its press release on July 26th, 2023) that its partnership with Mistercap LLC has officially launched the sale of organic grow-your-own mushroom kits, as of September 18th, 2023 for global consumers.
Seelos Therapeutics announced top line data demonstrating clinically meaningful treatment effects across multiple endpoints and a well-tolerated safety profile from the double-blind, placebo-controlled cohort (Part 2) of its Phase II study of SLS-002 (intranasal racemic ketamine) for Acute Suicidal Ideation and Behavior (ASIB) in adults with Major Depressive Disorder (MDD).
Study: Published observational study in Frontiers in Psychiatry reveals the broad therapeutic potential of a single dose of psilocybin in producing lasting improvements in mental health and wellbeing, consistent with the growing body of evidence from clinical trials.
University of Michigan researchers are looking into the effects of psilocybin, a psychedelic component in magic mushrooms, on pain and other symptoms associated with fibromyalgia
WA biotech and pharmaceutical companies are excited by a new US study on MDMA that paves the way for the psychedelic drug's approval in the country, saying it was a motivator for the local industry.
Wiz Khalifa has launched a new brand that promotes healthy living through the use of mushrooms.
2. Cybin Completes Enrollment in Phase 2 Study of CYB003 in Major Depressive Disorder
Cybin Inc. CYBN has completed enrollment in its Phase 2 study of novel deuterated psilocybin analog CYB003 for the potential treatment of Major Depressive Disorder (MDD). All participants in the sixth and final cohort have reportedly received at least one dose (placebo or 16mg of CYB003) with several second doses already administered; no serious adverse events were observed. 
In the other five participant cohorts, CYB003 has also so far shown a favorable safety and tolerability profile at all doses (1mg, 3mg, 8mg, 10mg and 12mg.)
Dosing of this last cohort would round up in early Q4 this year, shortly followed by topline efficacy results which would be submitted to the FDA and inform the company's next "pivotal" studies. Cybin aims to scale its clinical program around CYB003, which is protected by a U.S. patent until 2041, to a multinational Phase 3 study in early 2024.
1. Psilocybin Associated With 'Significant' And 'Persisting' Decreases In Depression, Anxiety, Alcohol Misuse And More, New Study Finds
Psilocybin use is associated with "persisting reductions" in depression, anxiety, alcohol misuse—as well as increases in emotional regulation, spiritual wellbeing and extraversion—according to a new study.
Researchers at Johns Hopkins University, Ohio State University and Unlimited Sciences said their work represents the "largest prospective survey of naturalistic psilocybin use to date," finding evidence that supports the "potential for psilocybin to produce lasting improvements in mental health symptoms and general wellbeing."
For the study, published in the journal Frontiers in Psychiatry on Tuesday, the researchers recruited 2,833 adults and administered multiple surveys before and after they used the psychedelic outside of the clinical setting.