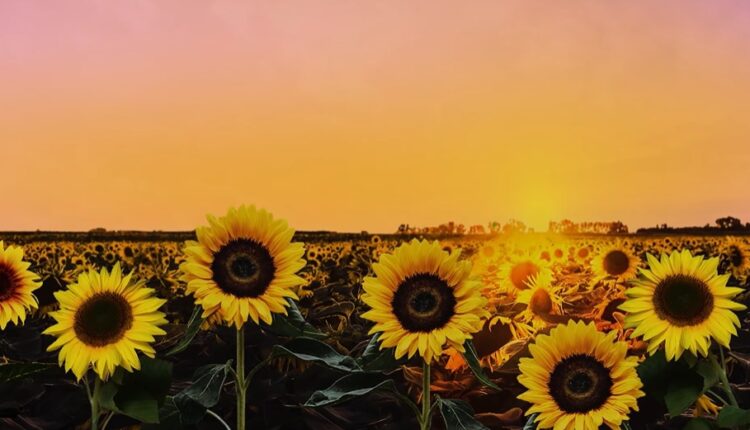 TDR's Top 5 Psychedelic Developments For The Week Of September 4
Welcome to TDR's review of the Top 5 Psychedelic Developments for the week of September 4. Aside from presenting a synopsis of events, we provide market commentary to summarize the week that was for publicly-listed companies.
5. MindMed Sues $100 Million Meme Stock Trader Over Proxy Bid
A 21-year old who made more than $100 million trading meme stocks allegedly issued misleading proxy solicitations to shareholders of medical psychedelics maker Mind Medicine Inc., the company said in a suit.
Jake Freeman and his uncle Scott Freeman, a former MindMed executive, mounted a proxy contest to gain control of the company's board, according to the complaint filed Tuesday in US District Court for the Southern District of New York.
Jake Freeman gained notoriety for a $110 million windfall from selling his stake in Bed Bath & Beyond Inc. in 2022. Scott Freeman had been MindMed's President.
4. COMPASS Pathways Announces Publication Of First Study Evaluating Potential Of AI Model To Predict Outcomes Of COMP360 Psilocybin Treatment In TRD
COMPASS Pathways plc announced the publication of a new paper in Psychopharmacology, which shows the results of a retrospective study that evaluates the potential of its AI technologies to support investigational COMP360 psilocybin treatment in treatment-resistant depression (TRD). The paper was published on August 22, 2023.
The peer-reviewed paper shows the AI model has the potential to predict outcomes of the investigational COMP360 psilocybin treatment in people with TRD up to 12 weeks after treatment using recordings taken during the integration session 24 hours post administration. Further research and studies are required to validate this model and to evaluate its capabilities to predict responder status pre-treatment.
___________
Red Light Holland CEO Explains Company's Growth And Expansion Plans
___________
3. Psychedelic Stocks Fall Inline With Peer Biopharma Index And Market Indices
After a brief respite last week, the psychedelic sector declined once more, as reflected by the Advisorshares Psychedelics ETF (PSIL) ↓2.19%. The modest loss was inline relative to biopharma peers indices such as the Nasdaq Junior Biotechnology Index ↓2.25% and Nasdaq Biotechnology Ishares ETF↓2.43%in the first post Labor Day week.. Broad stock market indices NASDAQ 100 ↓2.54% and S&P 500 ↓2.35% also tumbled, as concerns about interest rate trajectory in the U.S. took center stage.
Here's how the Health Care (Biotechnology) sector performed:

In the news…
American Psychedelic Practitioners Association (APPA) has retained The Daschle Group as governmental affairs counsel. The Daschle Group will be supporting APPA in educating stakeholders in Washington, D.C.
Clearmind Medicine has inked a research agreement with Johns Hopkins University School of Medicine to conduct the first-in-human Phase I/IIa clinical trial on its proprietary MEAI-based compound CMND-100 for the potential treatment of Alcohol Use Disorder.
Cybin Inc. announced that the United States Patent and Trademark Office has granted U.S. patent 11,746,088, covering composition of matter for deuterated tryptamine compounds and pharmaceutical compositions thereof, with exclusivity until 2041.
Filament Health has inked a licensing deal with biotech firm Reset Pharmaceuticals Inc. to test a psychedelic-based drug for treating a severe form of emotional distress.
Florida State University researcher will investigate efficient strategies to chemically synthesize some of nature's most complex molecular structures thanks to a grant from the National Institutes of Health. He will use the five-year, $1.8 million grant to investigate two primary areas—small, psychedelic molecules' potential as treatment for various neurological diseases.
Massachusetts attorney general's office has determined that a pair of 2024 psychedelics legalization ballot initiatives have met state constitutional requirements, and it's now releasing final summaries of the measures and allowing activists to begin collecting signatures to qualify them to go before voters next year.
Michigan lawmakers are calling on the U.S. Congress, Department of Defense and Department of Veterans Affairs (VA) to prioritize research and investment in "non-technology treatment options"—including psychedelics—to treat psychological trauma from military service.
MindBio Therapeutics reported it has made a major discovery from genetic testing clinical trial participants in the largest LSD-Microdosing randomized double blind and placebo-controlled trial ever completed.
Optimi Health has entered into a non-dilutive Debt Financing Agreement and General Security Agreement for total proceeds of CAD$1,000,000 from two arm's length parties.
PharmaDrug Inc. announced the appointment of Robert J. Steen as Chief Executive Officer and Chairman of the Board of Directors. Robert will replace Daniel Cohen, who will continue on in an advisory capacity to ensure a proper transition and steady state progress in the cepharanthine program.
PharmAla Biotech Holdings has begun trading its shares on the OTCQB venture market, a move intended to increase trading volume in the United States.
PharmaTher Holdings has submitted a priority original Abbreviated New Drug Application for KETARX™ (racemic ketamine) to the Food and Drug Administration for expedited review.
PurMinds NeuroPharma announced the appointment of one of the world's leading drug designer, Professor Alan Kozikowski, Ph.D., to the Company's Scientific Advisory Board.
Red Light Holland has submitted a permit application to the Township of Cavan-Monaghan in Peterborough, Ontario, on its 100 acres of Farmland located at 620 Stewart Line.
Tiny Blue Dot Foundation is funding a second round of major neuroscientific research projects related to "The Science of Perception Box." Each project will receive three consecutive years of funding for up to $900,000.
University of California, Berkeley launched a free, online course titled "Psychedelics and the Mind."
VC Ford Smith used psychedelics and biohacking to pull himself out of a deep depression…
'Wolf Of Wall Street' embraces ibogaine for addiction recovery with help of 'psychedelic concierge'.
2. Awakn Life Sciences Submits CTA For Phase III Alcohol Use Disorder Clinical Trial
Awakn Life Sciences Corp. has taken a big step toward Phase III clinical trial initiation today. The company has submitted a Clinical Trial Application (CTA) for a phase III clinical trial involving their leading program, AWKN-P001, designed for the treatment of Severe Alcohol Use Disorder (SAUD)
AWKN-P00, a novel combined therapeutic consisting of racemic ketamine and delivered via intravenous (IV), represents an innovative treatment approach to treat SAUD. The results from the phase II study of AWKN-P001 have previously reported positive readout data, demonstrating an 86% abstinence rate six months post-treatment, compared to only 2% abstinence before the trial and 25% abstinence with the current standard of care.
SAUD, the most severe manifestation of alcohol use disorder, affects approximately 12.5 million individuals in the United States and key European markets, including Germany, the UK, France, Italy, and Spain.
1. California Psychedelics Legalization Bill Is Officially Heading To Governor's Desk After Final Senate Passage
A California bill to legalize certain psychedelics for adults 21 and older is officially on its way to the governor's desk.
On Thursday, the Senate voted 21-14 to concur with Assembly amendments that were adopted after the originating chamber initially passed the bill from Sen. Scott Wiener (D) earlier this year. The finalized measure is now being transmitted to Gov. Gavin Newsom (D), who has not publicly said where he stands on the reform.
The passage of the legislation is a significant win for advocates, military veterans and first responders who helped raise attention to the therapeutic potential of substances like psilocybin and mescaline, as well as the consequences of criminalization.