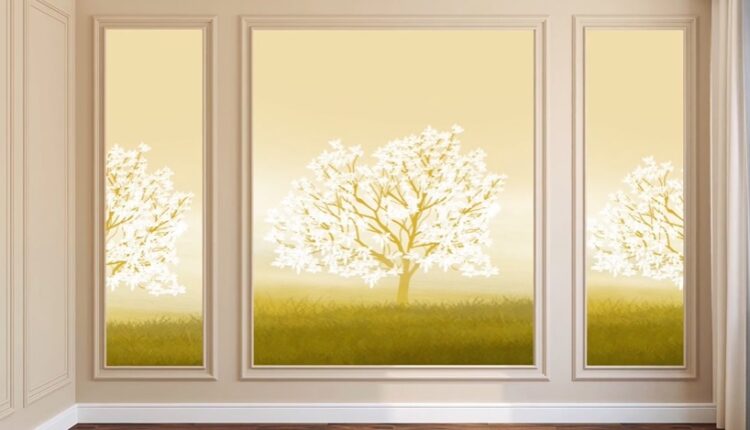 TDR's Top 5 Psychedelic Developments For The Week Of September 5
Welcome to TDR's review of the Top 5 Psychedelic Developments for the week of September 5. Aside from presenting a synopsis of events, we provide market commentary to summarize the week that was for publicly-listed companies.
5. Optimi Health Completes Largest Legal Natural Psilocybin Harvest In Canadian History
Optimi Health Corp. (CSE: OPTI) (OTCQX: OPTHF) has completed what it believes to be the largest legal natural psilocybin harvest in Canadian history. The company is licensed by Health Canada to produce and supply natural, EU-GMP grade psilocybin and other psychedelic substances, most notably MDMA, as well as functional mushrooms that focus on the health and wellness markets.
Building off its first official harvest on May 27 th , which produced various strains of psilocybin for lab analysis and early-stage supply agreements, the Company is pleased to report that its investment in state-of-the art environmental controls and facility cultivation operations have resulted in a commercially harvested yield of more than 150 kg of Panaeolus cyanescens and Psilocybe cubensis.
4. Congressman Says Psychedelics Can Be A Therapeutic 'Game Changer
The conversation around psychedelics reform has been gradually trickling up to Capitol Hill amid successes in the local and state decriminalization movement. But one congressman who supports therapeutic access to the substances tells Marijuana Moment that it's "embarrassing" how slow other federal lawmakers have been to evolve on the issue.
In July, the House voted in favor of two psychedelics-related amendments to a defense bill. One from Ocasio-Cortez would require a study to investigate psilocybin and MDMA as alternatives to opioids for military service members, while the other from Rep. Dan Crenshaw (R-TX) would authorize the defense secretary to provide grants for studies into several psychedelics for active duty service members with PTSD.
These developments, while incremental, do signal that Congress is paying closer attention to the issue. But Huffman told Marijuana Moment in a phone interview on Wednesday that many of his colleagues continue to hold outmoded views about psychedelics that are creating barriers to more impactful reform.
__________
Effects Of LSD And Placebo On Study Outcome—Progress Over Entire Study Duration
__________
Leafly: Key Tips On How To Grow Psychedelic Mushrooms On Your Own
__________
3. Psychedelic Stocks Underperform BioPharma Peers, Broad Market
The psychedelic sector finished lower this past week, with the Horizon Psychedelic Stock Index ETF (PSYK) falling ↓5.01% on slightly falling weekly volume. This performance was in sharp contrast to both the Nasdaq Junior Biotechnology Index (↑3.89%) and Nasdaq Biotechnology Ishares ETF (↑5.94%), which both rose moderately. Despite rising interest rates in Canada/EU, and aided by a weakening U.S. dollar, the NASDAQ 100 ↑4.02% and S&P 500 ↑3.58% both ended the week solidly higher.
Here's how the Health Care (Biotechnology) sector performed:

Notable Gainers:
In the news…
Algernon Pharmaceuticals will be the headline sponsor for Wonderland, which will be held in Miami from November 3-5th, 2022 at the Mana Wynwood Convention Centre.
Ann Arbor's second-annual psychedelic shroom fest is officially a go. The University of Michigan has approved organizers' request to host the event known as Entheofest on UM's Central Campus Diag off State Street from 1:11-4:20 p.m. Sunday, Sept. 18, university officials confirmed.
Apollo Neuroscience is running an IRB-approved clinical trial with the support of the Multidisciplinary Association for Psychedelic Studies (MAPS), a nonprofit sponsoring the most advanced clinical trials of a psychedelic-assisted therapy. The purpose of this study is to understand how the Apollo Neuro proprietary wearable touch therapy device impacts long-term outcomes following MDMA-assisted therapy in people with post-traumatic stress disorder.
Cilo Cybin Holdings has received the go-ahead to list Africa's first Cannabis focused Special Purpose Company
(SPAC) on the Main Board of the Johannesburg Stock Exchange.
Demi Lovato is showing off her whimsical California home! The "Skin of My Teeth" singer, 30, invited Architectural Digest into her "psychedelic" Studio City residence, where she worked on her eighth studio album, Holy Fvck.
FCM MM HOLDINGS, LLC addresses certain public speculation by stakeholders of Mind Medicine related to the lawsuits filed, by Dr. Scott Freeman on July 22, 2022 in the state courts of Nevada and California, against Stephan Hurst and other parties.
HLTH, a platform bringing together the entire health ecosystem, launches WELL by HLTH to accommodate and further connect an evolving industry landscape.
Initiative 58, also known as the Natural Medicine Health Act: Why voters should reject the new psychedelics proposal.
Lobe Sciences has closed a non-brokered private placement of units for gross proceeds of $1,347,500. As of 2:45pm on September 9, the stock was trading higher by 200% since raising US$1.5 million in a convertible note offering announced September 1.
Mindset Pharma announced the filing of 16 different national applications for the protection of one of four of the company's key Families of novel, next-generation psychedelics with differentiated characteristics.
Nirvana Life Sciences announced that it has engineered a method that reduces the manufacturing time of MDMA by two thirds.
Optimi Health has entered into an agreement with Avida Global, a privately-held UK-based producer of high-quality wellness products, including nutraceuticals and medicinal cannabis oils, for the global well-being and medical markets.
Origin Therapeutics Holdings announced the election of Michael Galego as a new director of the company. Pursuant to the company's articles, the board of directors is permitted to increase the size of the board by one-third of the number of current directors between annual meetings of the shareholders
Psychedelic drugs can alter your outlook on life as much as near-death experiences. Recent research also suggests that psychedelics can help alleviate depression and anxiety and lead to increased emotional wellbeing.
Revitalist Lifestyle & Wellness achieves 300% month-over-month growth serving veterans with psychedelic therapies in the US with coverage from Virginia.
Sisters in Psychedelics is looking to establish Vancouver as the 'psychedelic capital of Canada.' Their newest event is to be held on Saturday, 9:00 AM – 6:00 PM (local time).
Zylorion Health announced the addition of Mr. Jeroen Tas to the Company's Board of Directors, and the addition of Dr. Ted Goldstein to the company's Digital Health Advisory Committee.
2. San Francisco Decriminalizes Psychedelics
San Francisco lawmakers have unanimously approved a measure calling for the decriminalization of psychedelics like psilocybin and ayahuasca. The Board of Supervisors approved the measure, sponsored by Supervisors Dean Preston (D) and Hillary Ronen (D), on Wednesday.
While it doesn't immediately enact changes to criminal justice policy in San Francisco, it urges police to deprioritize psychedelics as "amongst the lowest priority" for enforcement and requests that "City resources not be used for any investigation, detention, arrest, or prosecution arising out of alleged violations of state and federal law regarding the use of Entheogenic Plants listed on the Federally Controlled Substances Schedule 1 list."
Decriminalize Nature San Francisco helped advance the resolution, which also implores city officials to "instruct" its state and federal lobbyists to push for psychedelics decriminalization in California and federally.
1. New Study Shows LSD-Assisted Therapy Rapidly Effectively Reduces Anxiety And Depression Symptoms
A new small study published by Biological Psychiatry has revealed that LSD-assisted therapy rapidly and lastingly reduce anxiety and depression symptoms in patients. Although the study was exploratory in nature, it provides yet another indication that psychedelics which manifest psychoactive properties primarily through 5-HT2-family serotonin receptors are effective at treating depression and co-morbid symptoms.
The study was an investigator-initiated two-center trial that used a double-blind, placebo-controlled, two-period, random-order, crossover design with two sessions with either oral LSD (200 μg)—considered a high dose in humans—or placebo per period. The primary endpoint was anxiety symptoms 16 weeks after the last treatment session, assessed by Spielberger's State-Trait Anxiety Inventory–Global (STAI-G) score in 42 patients. Further outcome measures included Beck Depression Inventory (BDI) and Hamilton Depression Rating Scale (HAM-D-21) ratings for depression symptoms involving 42 patients.