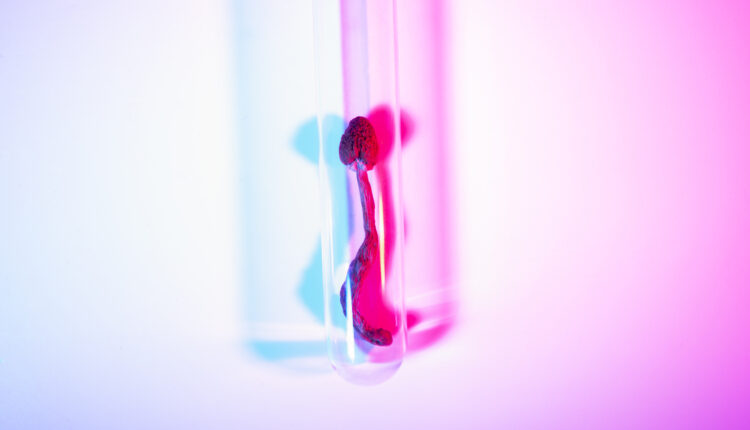 The Latest On Compass Pathways' COMP360 Formulation
COMPASS Pathways (NASDAQ: CMPS), backed by Paypal founder Peter Thiel, is one of just a handful of companies focused on psychedelics that you'll find listed on the Nasdaq. With a market cap exceeding $1.6 billion, the company's focus is the development of a psilocybin-based therapy dubbed COMP360.
New U.S. Patent Granted
Last week, the company announced it had been granted its fourth U.S. patent for Form A hydrate psilocybin; not to be confused with anhydrate psilocybin, an ingredient in COMP 360, and a substance the company has been granted eight patents for in the U.S. as well as the UK, Germany, and Hong Kong.
Granted on October 19, the patent covers composition claims to an alternative crystalline psilocybin, pharmaceutical formulations containing crystalline psilocybin, and "methods of treating major depressive disorder with psilocybin," according to a press release.
Results From Compass' Open Label Study
Also last week, Compass shared top-line data from its open-label study of psilocybin therapy for depression in cancer patients, a study utilizing its COMP360 formulation. Unlike existing studies on psilocybin for depression in cancer patients, participants in the company's open label trial were not limited to having late-stage cancer.
Another way the study differed is that the drug was administered in a group setting in which two to four patients were given psilocybin at the same time, with one therapist to each patient. (Should psychedelic therapy be legalized, group therapy could play a huge role in making it more accessible. The company's latest news did not include information about the group dynamic.)
After receiving a single administration of COMP360—25 milligrams in total—in conjunction with therapy, a one-week follow-up showed that 50 percent of participants no longer met the criteria for depression. (While COMP360 refers to the company's psilocybin formulation, it also covers Compass' psilocybin therapy protocol.) Eight weeks later, a follow-up showed they were still in remission. Because the study is not blinded, investigators pointed out the significant risk for expectancy bias.
Altogether, 30 patients with cancer diagnoses and major depressive disorder completed the study, which was conducted in Rockville, Maryland. At the time of the study, all patients were receiving treatment for cancer, while half had been treated for depression with anti-depressants. Two thirds of participants had no previous experience with psychedelics.
"These study results have shown that psilocybin therapy may be helpful with major depressive disorder in cancer, and we look forward to doing further analysis and following up with additional studies," said Dr. Manish Agrawal, the study's principal investigator. Agrawal is a medical oncologist and the co-director of clinical research at the Aquilino Cancer Center, where the study was conducted.
"While it's premature to draw any definitive conclusions from this study, simultaneous administration appears to be well tolerated and feasible, and the results are promising and worthy of further research."
---
To get further details of COMPASS Pathways' Phase 2b trial and a understand what changes could be in the offing this quarter click here