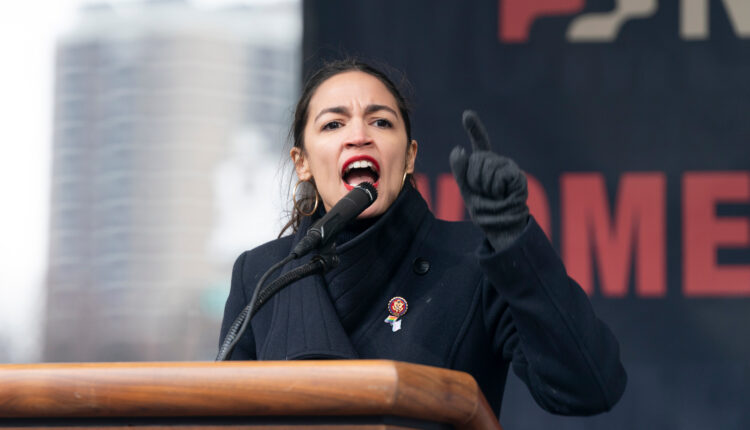 These U.S. Politicians Support Law Reform Around Psychedelics
As reform around psychedelics and substances is being increasingly discussed by industry players and hopeful consumers alike, a handful of U.S. politicians have openly backed measures to decriminalize psychedelic substances.
In the last year, nearly 100 cities across the United States have shown interest in amending local laws pertaining to the possession and consumption of psilocybin mushrooms and other plant and fungi-based medicines, and a handful including Denver, Santa Cruz, Oakland, and Ann Arbor have passed varying laws to do so. The topic has become of such interest that even presidential candidate Andrew Yang weighed in on it throughout his 2020 campaign.
Following the election on November 3, a measure similar to those in Santa Cruz and Oakland was passed by ballot initiative in Washington, D.C., while the state of Oregon became the first in the country to decriminalize psilocybin mushrooms for therapeutic purposes. In D.C., the District of Columbia Democratic Party formally endorsed the ballot measure, known as Initiative 81. Politicians in support of Measure 109 include Congressman Earl Blumenauer (D-OR), known for his 40-plus years of staunch support for cannabis reform, and State Senator Elizabeth Steiner Hayward. 
Blumenauer was also supportive of an amendment that would have enabled psychedelic substances to be more easily researched, filed by another member of Congress who has been vocal about psychedelics, Rep. Alexandria Ocasio-Cortez (D-NY) back in June 2019. The amendment was rejected but would have removed a rider that prohibits the use of federal funds for "any activity that promotes the legalization of any drug or other substance in Schedule I."
Ocasio-Cortez has said repeatedly that she is supportive of a national movement to decriminalize psychedelics, and has called for national reforms around both plant medicines and marijuana. Other members of Congress in support of psychedelic reform include Democrats Rho Khanna and Lou Correa of California. Republican Rep. Matt Gaetz of Florida has also shown support.
A week after the measures were passed by ballot initiative in Washington, D.C. and Oregon, California State Senator Scott Wiener (D-San Francisco) showed his support for the passing of similar laws in the Golden state.

"When the Legislature reconvenes, I'll introduce legislation to decriminalize psychedelic drugs. These drugs have been shown to have medicinal value treating depression, PTSD and other conditions," he wrote. Wiener will be working with assembly members to develop "rational, science-based, and health-focused" legislation around the issue.
If successful, California will become the first state to implement policy reform around psychedelic substances via the lawmaking process rather than through a ballot initiative.
This all comes as members of Congress prepare to vote on cannabis legalization with the Marijuana Opportunity Reinvestment and Expungement Act of 2019, or the MORE Act, which was sponsored by Rep. Jerrold Nadler (D-NY) and introduced by Vice President-elect Kamala Harris over 16 months ago.
Given the pace at which the federal government has dealt with cannabis, drug reform specific to psychedelics and plant medicines will likely continue to be left to a combination of local and state-level lawmakers, advocates, and grassroots initiatives, although lobby groups like Denver-based SPORE are working at the federal level.