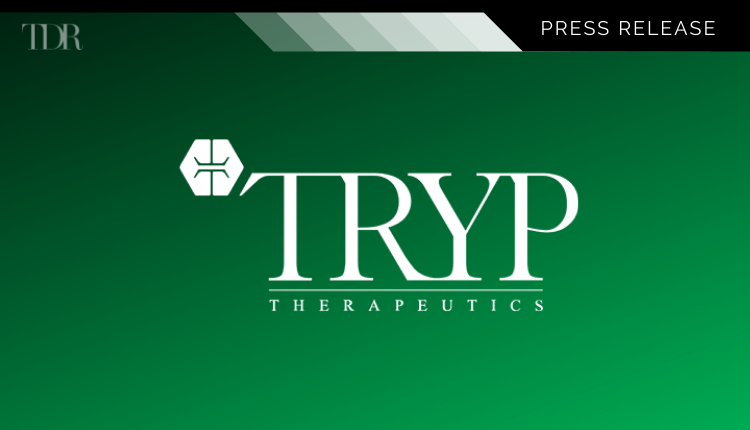 Tryp Therapeutics Appoints Dennis Langer, M.D., J.D. as Senior Advisor
Tryp Therapeutics Inc. (CNSX: TRYP) (OTCMKTS: TRYPF), a pharmaceutical company focused on developing psilocybin-based compounds for diseases with unmet medical needs, announced today the appointment of Dennis Langer, M.D., J.D., as Senior Advisor to the Company.
Dr. Langer has been a Director, Co-Founder, and CEO of various public and private biotechnology, specialty pharmaceutical, and diagnostic companies. He previously served as Senior Vice President of Research and Development at GlaxoSmithKline and as CEO of Neose Technologies. He currently serves as a Director of Myriad Genetics, Inc. and the Whitehead Institute for Biomedical Research. Dr. Langer previously served as a Director at several biotechnology companies that were successfully acquired including Pharmacopeia, Cytogen, Sirna Therapeutics, and Transkaryotic Therapies. Dr. Langer earned a B.A. from Columbia University, an M.D. from the Georgetown University School of Medicine, and a J.D. (cum laude) from Harvard Law School.
Dr. Langer will be advising the Company on strategic matters related to Tryp's drug development programs for chronic pain and eating disorders as well as providing additional insights into the large pharma and investor communities.
"I am looking forward to advising Tryp Therapeutics as they near the initiation of Phase 2a clinical trials this year," said Dr. Langer. "The Company continues to execute on its milestones and is unique in their strategy to deliver psilocybin-based solutions to chronic pain and other indications with critically unmet needs. The ultimate commercial potential for Tryp's products is significant."
Commenting on the appointment:
I am thrilled to welcome Dr. Langer as a Senior Advisor. He brings a wealth of experience in supporting drug development companies from mid-stage clinical activity through commercial success, and he will be a valuable asset as we interact with large pharmaceutical companies and institutional investors.

Greg McKee, Chairman and Chief Executive Officer of Tryp Therapeutics
To view the original press release in its entirety click here