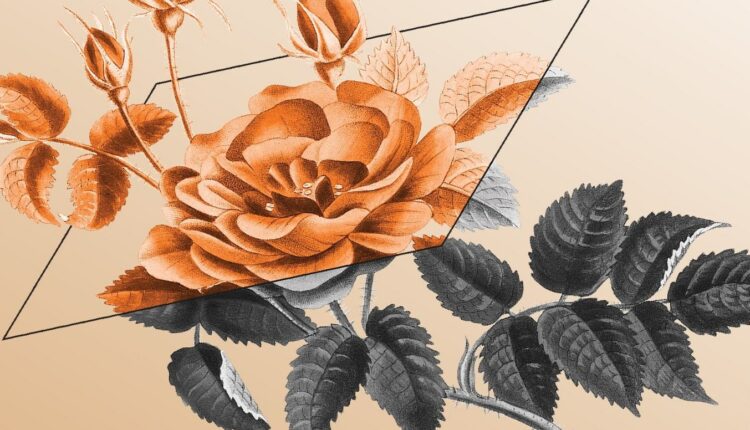 What Health Canada's New Special Access Program Amendments Mean For Medical Access To Psychedelics
Health Canada has amended its Special Access Program to allow qualified healthcare practitioners to request access for restricted drugs on a case-by-case basis, potentially opening the door to less onerous medical access to psychedelics like psilocybin and MDMA.
Last December, a Notice of Intent published in the Canada Gazette provided the public with an opportunity to comment on Health Canada's intention to reverse regulatory changes made to the program by Stephen Harper's government in 2013. Those changes prohibited access to restricted drugs, including psychedelics.
The special access program, or SAP, allows doctors and healthcare practitioners to request emergency access to restricted drugs on behalf of patients with serious or life-threatening conditions, "when other therapies have failed, are unsuitable, or are unavailable in Canada and when there is sufficient data to support the safety and efficacy of the drug for the specific condition of the patient."
The regulatory amendments were made earlier this week but will not come into effect until they are published in the Canada Gazette in January 2022. Health Canada has also indicated that the SAP guidance document will not be updated until then.
How The Amendments Affect Access
Until now, patients seeking access to psilocybin for therapeutic purposes had to apply for a Section 56 exemption from the federal health minister, a lengthy process that left many patients waiting months before receiving an answer. While many who have applied have been granted exemptions (some are still waiting to hear back), delivering responses at a snail's pace isn't exactly helpful for patients suffering from severe or life-threatening conditions.
The SAP was created to grant access to new medications before they are formally approved for use. Given the growing body of evidence for psychedelic-assisted therapy, it's reassuring to see the government implementing this change.
Numinus Responds To Changes
Numinus Wellness (TSX: NUMI) was the first public company to comment on the changes to the SAP, and commended the federal agency for making the change. CEO Payton Nyquvest called it "an important step" in creating expanded access to psychedelic medicine, and one that acknowledges the clinical trial work being done by companies like Numinus, in Canada and beyond.
Dr. Lindsay Farrell is the company's Vice President of Indigenous Initiatives and Reconciliation, and echoed Nyquvest's comments while calling on the federal government to consider creating additional regulations "that acknowledge and honour the traditional use of certain sacred plants and create pathways for safe and equitable access."
"We know that, with all currently illegal drugs, doing nothing only creates public and patient safety concerns that can best be addressed by thoughtful regulatory approaches," added the company's chief medical officer, Dr. Evan Wood.
In a follow-up conversation, Nyquvest explained in further detail just how significant the amendments are, and what they will mean for patients who are seeking alternative treatment solutions for conditions such as PTSD, treatment-resistant depression, anxiety, and substance use disorder.
"With these amendments, doctors will be able to request emergency access to these treatments for patients they believe could benefit from them – including the use of psychedelics previously not allowed, such as MDMA and psilocybin," said the CEO.
"Health Canada will need to provide their response to these doctor requests within 48 hours – ensuring a timely approval for eligible Canadians who have not been able to find effective cures or treatments to their health conditions using other widely available options.
"Alongside the prior granting of exemptions to use psilocybin, this really suggests an awareness of the benefits of psychedelics."
What The Future Holds
Nyquvest also provided details on what the amendment could mean for companies like Numinus: "Numinus is uniquely well positioned to provide these types of treatments, given our ongoing clinical research with psilocybin and MDMA, and our long-established relationship with MAPS," he said.
"All of our clinics are designed to ensure a safe set and setting for these types of treatments, which require different elements of clinic design compared to clinics specifically designed for Ketamine treatments."
The company's strategy, he said, is to build a strong business to address client needs in the regulatory environment that will exist two to three years from now. In addition, Numinus Bioscience is already producing psilocybin and has the required federal licensing in place to possess, produce, manufacture, package, label, warehouse and distribute DMT, ketamine, LSD, mescaline, MDMA, psilocybe fruiting bodies/extracts, and psilocin.
"We expect that as research using these compounds continues to prove the effectiveness of psychedelic therapies, further regulatory reform is not far around the corner."
__________
* In accordance with an executed agreement between The Dales Report and Numinus Wellness, The Dales Report is engaged with the aforementioned on a 12-month contract for $10,000 per month, with the purpose of publicly disseminating information pertaining to Pelorus Capital Group via The Dales Report's media assets, encompassing its website, diverse social media platforms, and YouTube channel. Compensation for The Dales Report services involves the receipt of a predefined monetary consideration, which may, on certain occasions, encompass ordinary shares in instances where monetary compensation was not obtained. In such instances where share compensation was received, The Dales Report hereby asserts the right to engage in the acquisition or disposition of such shares subsequent to the conclusion of the aforementioned contractual period, in compliance with provincial, state, and federal securities regulations. Please refer to the "Disclosures" section below, which is to be interpreted in conjunction with this disclaimer.