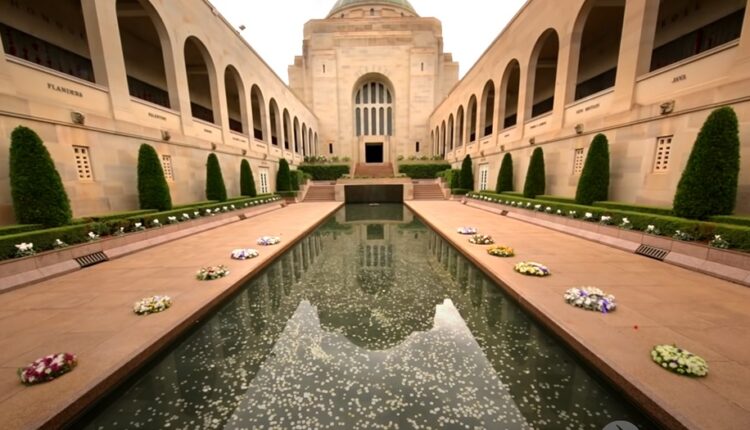 Australia City Decriminalizes Possession Of Schedule 1 Drugs Including Psilocybin
The city of Canberra in Australia has approved the decriminalization of low-level possession of illicit drugs, including psilocybin, heroin and cocaine, to name a few, reported ABC.
On Thursday, Australian lawmakers greenlit a piece of legislation that decriminalized the substances in the federal territory, which includes the nation's capital, becoming the first jurisdiction to do so in the country.
The measure from MP Michael Pettersson of the Labor party was approved by the Legislative Assembly for the Australian Capital Territory (ACT) in a 13-6 vote.
Under the law, which will not come into effect for 12 months, those caught possessing small amounts of eight drugs will be punished by a fine, warning, or taking part in a drug diversion program, instead of jail time.
"It is a sensible, evidence-based approach to drug policy," Pettersson said on Thursday. "The bill is about harm reduction, reducing ordinary people's interactions with the criminal justice system."
The possession limit for each drug under the new proposal:
Cocaine: 1.5 grams
Heroin: 2 grams
MDMA: 3 grams
Methamphetamine: 1.5 grams
Amphetamine: 2 grams
Psilocybin: 2 grams
Lysergic acid: 2 milligrams
LSD: 2 milligrams
Hong Kong To Ban CBD
On the other hand, Hong Kong is seeking to ban cannabidiol, or CBD, starting next year, reported Hong Kong Free Press.
According to the government's Thursday announcement, the legislative amendment that would add cannabis to the list of over 200 criminalized drugs, or the Dangerous Drugs Ordinance, would be reviewed by the Legislative Council next week.
The ban would become law on February 1 next year if enacted. Even though CBD is not psychoactive, authorities say it is inseparable from tetrahydrocannabinol, or THC.
Another Cannabis Activist Group Launches A Marijuana Legalization Ad Featuring Police Officers
Missouri cannabis activists continue to push for cannabis legalization with two newly launched ads, which will be broadcasted on digital platforms statewide, reported Marijuana Moment.
Legal Missouri 2022, a campaign that backs the constitutional amendment known as Amendment 3, which seeks to allow Missourians over 21 to possess, consume, purchase and cultivate marijuana, said that the new 15-second ads focus on the consequences of cannabis criminalization as well as the tax revenue benefits of enacting legalization.
The first ad, dubbed "Too Many," is centered around those with cannabis convictions on their record, while the second, titled "Our Turn," which features law enforcement officers, is urging Missourians to vote yes on 3 and "let police focus on serious crime and give millions in new funding to veteran's health care."
Missouri police said they didn't give their blessing for the ad showing police officers.
Meanwhile, Little Rock, Arkansas officials recently sent a cease-and-desist request to Responsible Growth Arkansas, a group behind an initiative to legalize recreational marijuana in the Wonder State, asking they take down their ad featuring law enforcement members.
Responsible Growth Arkansas declined to remove the ad, arguing that it did not display any insignia or logo that could be connected to the Little Rock Police Department.
__________
This article was originally published on Benzinga and appears here with permission.