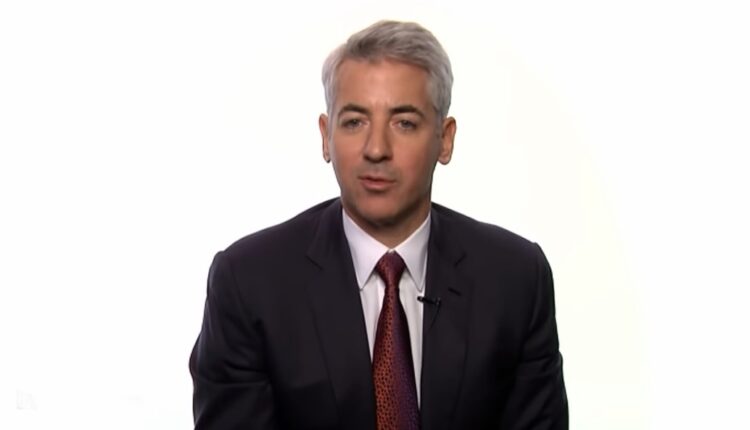 Bill Ackman Warns On Regional Bank Crisis: 'Running Out Of Time To Fix The Problem'
The current banking crisis has claimed the scalp of three banks and another is teetering on the brink. Hedge fund manager Bill Ackman, who has been vociferous throughout the development, discussed the crisis again in a lengthy tweet.
The regional banking system is at risk, said Ackman, who runs the hedge fund Pershing Square. Silicon Valley Bank's collapse served as a warning for uninsured depositors and the rapid rise in rates "impaired assets and drained assets, he said.
"Zeroing out shareholders and bondholders massively increased banks' cost of capital," the fund manager said.
He also warned of looming commercial real estate losses. Incidentally, Warren Buffett's trusted lieutenant Charlie Munger recently sounded out a similar alarm.
The unsavory development on the banking front has resulted in the emergence of higher-yielding, more user-friendly alternatives such as Apple, Inc.'s AAPL savings account announced recently. Reports suggest the tech giant was successful in amassing nearly $1 billion in deposits within four days of the launch.
By refusing to update and expand Federal Deposit Insurance Corporation's insurance regime, the federal agency has worsened the situation, Ackman said. After SVB's collapse, Bill Ackman was among those who called upon the FDIC to announce a 100% guarantee.
First Republic Bank would not have failed if the FDIC temporarily guaranteed deposits while working on a new guarantee regime, the fund manager said. "Banking is a confidence game," Ackman said, adding that "at this rate, no regional bank can survive bad news or bad data, as a stock price plunge inevitably follows."
Insured and insured deposits are then withdrawn, forcing the banks to explore strategic alternatives, he said. This means an FDIC shutdown over the coming weekend, he added.
On Advantage Big Banks: Bill Ackman noted that the globally systemically important banks have an unfair competitive advantage as "too-big-to-fail" means only their uninsured depositors can sleep soundly. He sees regional banks at "grave risk" until the "playing field is leveled."
On Time Running Out: "As each domino falls, the next weakest bank begins to wobble," Ackman said. Unless buyers are rewarded for betting on a wobbling bank, he suggested that there would be no bids, and it would be sold at throwaway prices.
"We are running out of time to fix the problem," Ackman said, adding that "we need a systemwide deposit guarantee regime now."
Ackman's rant comes against the backdrop of PacWest Bancorp's PACW announcement that it is exploring strategic options. This sent the stock tumbling by over 52% in the after-hours session on Wednesday. First Republic folded up early this week and was sold to JPMorgan Chase & Co. JPM. The month of March saw the winding down of SVB and Signature Bank.
The KBW Nasdaq Bank Index BKX fell 1.89% to $74.82 on Wednesday. The Invesco KBW Bank ETF KBWB which tracks the performance of the index, slipped 1.91% to $38.44 and lost an incremental 2.32% in after-hours, according to Benzinga Pro data.