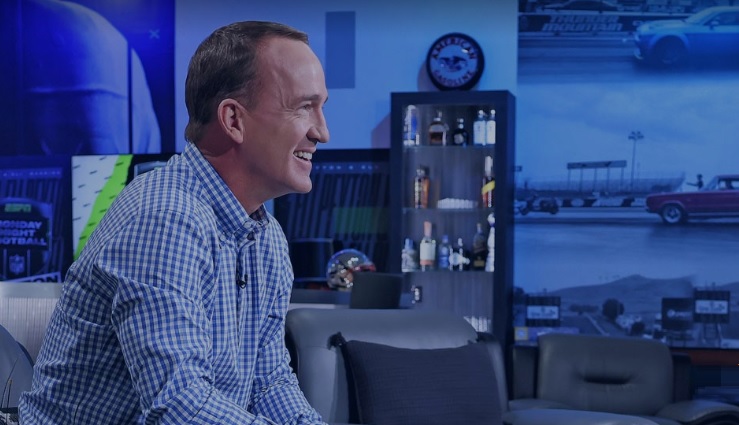 Caesars Entertainment Announced Multi-Year Partnership With Peyton Manning-Controlled Production Company
Caesars Entertainment (NASDAQ:CZR) roped-in an athlete affiliated partnership on Thursday, announced a multi-year partnership with Peyton Manning's Omaha Productions.
Together, Caesars Sportsbook and Omaha Productions will launch the Omaha Audio Network, a full-service audio production network, a variety of new digital series developed specifically for Caesars Entertainment and Omaha Productions' social media channels, and a live event series later this year.
Launching later this year, The Omaha Audio Network's podcast lineup will feature talent from a wide variety of sports and be available wherever sports fans enjoy their favorite podcasts. Manning and Omaha Productions will also serve as Executive Producers for a variety of new digital series that will live on Caesars Entertainment, Caesars Sportsbook, and Omaha social media channels. Series include "Mayne on the Street" with Caesars Sportsbook brand ambassador Kenny Mayne , "Celeb Shots" with Rachel DeMita , and " One More Round " with Cooper Manning .
According to its website, Omaha's mission is to entertain, educate, and unify audiences through all forms of storytelling.

This signals Caesars Entertainment's commitment to bolster its digital broadcast assets to drive audiences to its sportsbook and gaming funnel. With an ultra-competitive environment to compete against, Caesars is enlisting the expertise of NFL legend Peyton Manning—himself a member of the ESPN broadcast team.
ESPN unveiled the ManningCast in 2021, with a simulcast featuring Eli and Peyton Manning for Monday Night Football. Reportedly, ESPN is paying Eli and Peyton Manning around $12-18 million annually for Manningcast through the 2024 season.
Peyton Manning was the former University of Tennessee from 1994-97 and led the Volunteers to the 1997 Southeastern Conference championship. He proceeded to become the No. 1 overall pick by Indianapolis in the 1998, and would eventually win two Super Bowls with two different teams (Colts and Broncos). Peyton Manning was enshrined into the Pro Football Hall of Fame for the class of 2021.