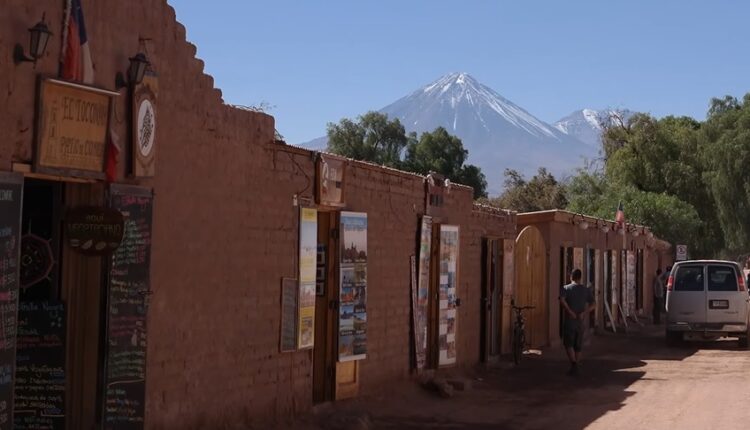 Camino Minerals Closes Significant Definitive Agreement With Nittetsu Mining Co.
After a few weeks of waiting, the end result was worth the wait for investors as today, finally, Camino Minerals Corp. (CVE: COR) (OTCMKTS: CAMZF) announced it has entered into a Definitive Agreement with Nittetsu Mining Co., Ltd. for its Los Chapitos copper exploration project in Peru. The non-dilutive deal gives Camino ample cash runway to effectuate a drill program that can help propel the project to an economically feasible level.
Today's announcement was a follow-through on a non-binding Letter of Intent to partner with Nittetsu Mining Co. at Los Chapitos, announced on February 1, 2023. Up until today's announcement, Camino had been mum in the media about any updates on the deal' progress.
According to the agreement's conditions, Nittetsu can earn a 35% interest in the Los Chapitos copper project by fulfilling financial obligations and expenses amounting to C$10,100,000 within a span of three years. The funds raised will be utilized for exploration, infill drilling, as well as metallurgical and engineering studies. Once the earn-in period is successfully concluded, the project will transition into a joint venture arrangement, with Camino retaining a 65% interest and continuing as the operator. Additionally, Camino will retain 50% of the production off-take.
Nittetsu Mining Co. is an affiliate of Nippon Steel Group, mines for limestone mining for the steel industry.. Beyond the additional and long-term nature of funding security, Camino will now have access to an experienced multiline mid-major mining engineering team with experience bringing copper projects to market.
Nittetsu is the operator of the Atacama Kozan mine located in the prolific Candelaria-Punta del Cobre copper district which is known to host Iron-Oxide-Copper-gold (IOCG) type ore deposits. In addition, Nittetsu has made a decision to start construction of its 80% owned Arqueros copper mine in Chile.
Established in 1939, Nittetsu is a company with over 2,800 employees and valued at $474 million dollars. The company produced almost US$1.4 billion in revenue in fiscal 2022, while earning over US$68.5 million in net income, according to Morningstar.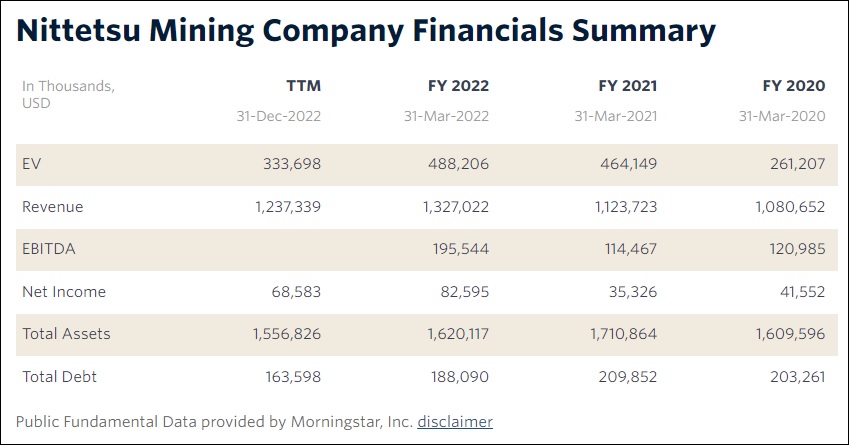 Exploratory activities are set to begin right away to finalize the strategy for the initial six-month installment period. The preliminary exploration initiative aims to include mapping, geophysical surveys, and establishing road access in order to pinpoint and prepare high-priority areas for drilling. Furthermore, Camino Minerals is optimistic about obtaining an expanded Environmental Impact Assessment (EIA) permit, which will unlock over 6,012 hectares of land for exploration purposes.
In the customary press release quote, Nittetsu General Manager Shinichiro Mita maintained high-ambitions of return on investment. Mr. Mita stated that his company's goal was "to advance the Los Chapitos copper project towards a pre-feasibility study over our initial investment period (3 years)", while noting "strong geological and development potential at Los Chapitos", presumably, similar to other projects it has already advanced in the region.
Los Chapitos Located Within A Known Multi-Element And Copper Mineralization Belt
The Los Chapitos project is located in the IOCG belt of the Coastal Cordillera of northern Chile and southern Peru. Situated along this known mineralization belt is the Marcona and Mina-Justa mines—the latter of which is located approximately 100 km north of Los Chapitos in southern Peru and is notably one of the world's newest large scale copper producers behind Quellaveco (Peru) and Kamoa-Kakula (DRC).
Other major deposits in this IOCG belt include Mantoverde and Candelaria in Chile, and where dozens of other smaller scale copper deposits reside.
Previous historical drilling results logged at Los Chapitos have shown significant copper intercepts for Pad 1, Pad 2A and Pad 4 (extending over 350m strike length of Diva Trend). These findings suggest the presence of significant copper deposits in the specified areas, with varying concentrations and depths. The total soluble copper percentages provide additional information about the quality and potential value of these deposits.
___________
Note: The author of the article currently owns 100,000 shares of Camino Minerals at a price of C$0.085 on the Toronto Venture Exchange.