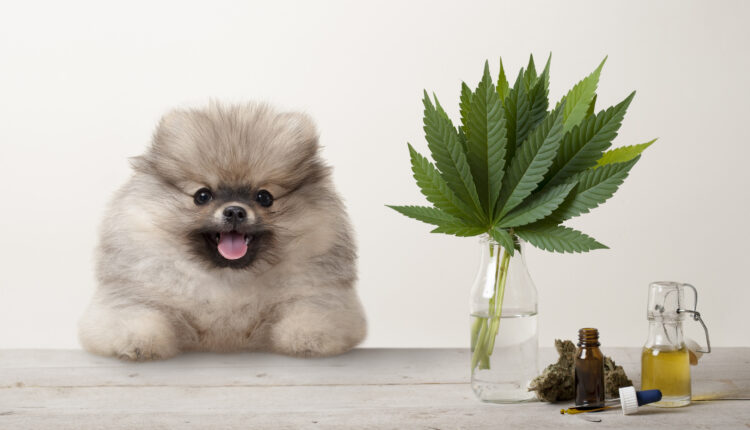 TDR has been watching the developments in the diversification of CBD products, and while the industry has been mainly targeted to humans, celebrities and companies like Canopy and Creso are cashing in on the CBD industry targeted specifically to our furry friends.
In addition to her best-selling Martha Stewart CBD gummies, Stewart has made the foray into CBD for pets, which is Stewart says is "a very fast-growing category," when she appeared on Fox Businesses Mornings with Mindy on Monday, "That industry is going to be worth $10 billion by 2023, it's estimated," the popular house and home guru stated. Stewart has partnered with Canopy Growth (TSX:WEED, NASDAQ:CGC) to produce a variety of CBD-infused chews targeted at anxiety, wellness and mobility help for pets.
Knowing this figure stated by Stewart for pet CBD seemed a bit too "ruff" of an estimate compared to recent figures we've seen, TDR did some fact checking to see whether the dollar signs she saw in pets were accurate.
According to Brightfield Group, the pet CBD industry grew 946% in 2019, the year following the passing of The Farm Bill of 2018. In 2020, the pet CBD market generated upwards of $60 million. In June of 2020, Brightfield estimated that the pet CBD market to be a $1.7 billion business by the end of 2025, with the entire CBD industry expected to hit $10 billion by 2023. According to the 2020 Pet Industry Green Paper by Nielsen and Headset released in February, hemp-based CBD pet products will represent 3-5% of all hemp CBD sales within the U.S. by 2025, also noting that 74% of those who buy CBD have pets.
Martha Stewart is not the only celebrity to recently announce a foray into pet CBD products. "The Dog Whisperer" Cesar Millan recently announced a partnership with The Ranch Companies, founded by Mike Tyson. "My goal in life for my pets is for them to always feel safe and peaceful knowing that I love them. Their health is my number one priority, and this new line of pet treats will be a great addition to their diet," said The Dog Whisperer.
In January, we caught up with Founder and Former CEO of Canopy Growth Bruce Linton, who is a strategic advisor for Creso Pharma (ASX:CPH, FRA:1X8), which has been researching pet products in Switzerland. Linton called cannabinoids for pets a "big underserviced serious market", noting that Creso's focus on research and development is what sets their pet products apart, with other companies, notably in North America, putting "the marketing brochure before the effort of doing the work."
Whether it's Canopy and Martha, Tyson and Millan, or Creso and Linton leading the charge of pet CBD, the growth in this niche cannabinoid market is undeniable, even if Martha may have counted her chickens before they hatched with her wide-eyed industry predictions.