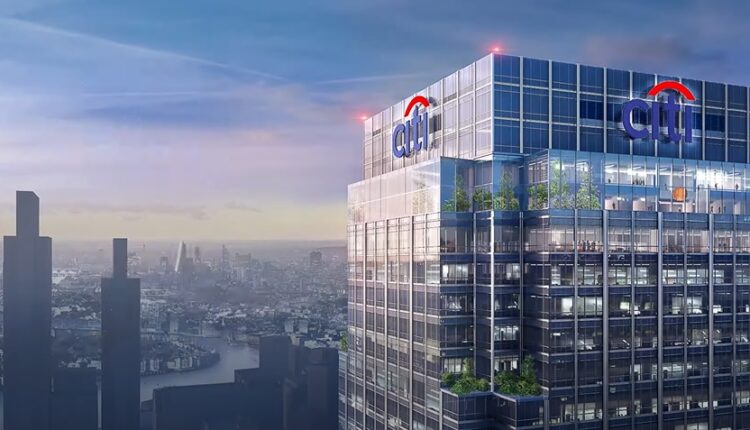 Citibank Bets Big On New Age Of Digital Payments With New Token Service
Citibank (NYSE: C), a global banking giant, has developed a groundbreaking business service centered around smart contracts, aiming to revolutionize instant payments. Known as Citi Token Services, the banking giant has been at the forefront of developing digital currencies, and this recent news is an extension of that dynamic.
In a recent press release, the bank unveiled this novel service, which facilitates scheduled transfers of tokenized deposits, ensuring swift payments around the clock.
The intention of Citi Token Services isn't to stop at facilitating quick payments—it empowers liquidity transfers among Citibank's extensive network of 160 branches worldwide. This feature is tailored for executives entrusted with overseeing a company's cash flow, investments, financing, and financial risks.
The primary objective of Citi Token Services is to enhance companies' cash management and trade financing capabilities. Citibank is attempting to satisfy the needs of institutional clients which are increasingly demanding programmable financial services that operate 24/7. In response, the service steps in to provide round-the-clock cross-border payments, liquidity management, and automated trade finance solutions, according to the financial institution.
Citi Token Services operates on a private and permissioned blockchain, solely controlled and managed by Citibank. Consequently, customers won't need to operate a network node to access the service's advantages. The protocol underwent rigorous testing with the multinational shipping company Maersk, with the aim of digitizing a solution equivalent to bank guarantees and letters of credit within the trade finance ecosystem.
From Pilot To Live Phase
The technology employed in the pilot phase introduced a fully digital process for both buyers and sellers, complete with instant payment capabilities.
Citibank anticipates that this service will substantially reduce transaction processing times from days to mere minutes. Corporate treasurers, Citibank suggests, will be able to manage global liquidity in a timely and programmable manner, ultimately reducing friction related to timing and service gaps.
With the launch of the service, Citibank's commitment to the world of Bitcoin and cryptocurrencies has become self-evident. Since establishing a dedicated unit for Bitcoin and cryptocurrency services in June 2021, the organization has been progressively embracing the emerging crypto-asset market.
This new maneuver aligns the bank with other major financial institutions in the United States, including BNY Mellon, JP Morgan, Goldman Sachs, and US Bank, which have ventured into the world of Bitcoin and cryptocurrencies, often offering services such as custody.