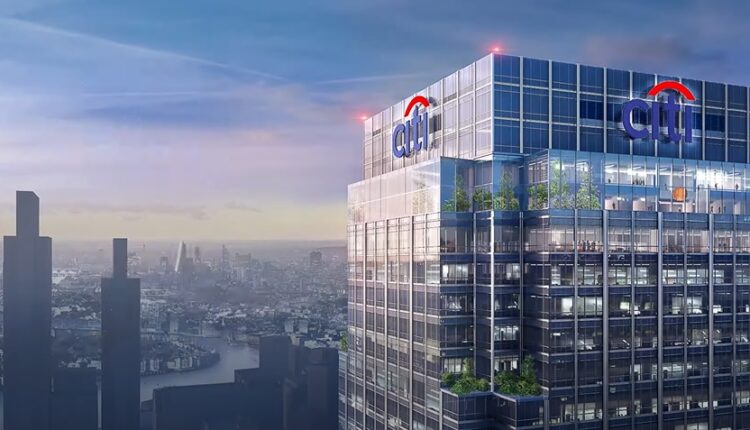 Citibank: $5 Trillion Of CBDCs Will Be Circulating In The Economy "By The End Of This Decade"
According to a latest report from Citibank (Citi) titled 'Money, Tokens, and Games: Blockchain's Next Billion Users and Trillions in Value' blockchain technology is approaching a turning point and will soon see "billions of users and trillions of dollars in value." Citi analysts suggest that the next wave of crypto adoption will be primarily driven by the rise of central bank digital currencies (CBDCs) and the tokenization of real-world assets.
CBDCs are a digital alternative to cryptocurrencies such as Bitcoin or Ethereum, and they are expected to be pegged to fiat currencies such as the US dollar or British pound. The central bank of the issuing currency will control these digital currencies, with current trials indicating that most of them will not be blockchain-based. However, some of these digital currencies will have blockchain interoperability or be DLT-specific.
Ronit Ghose, Citi's Future of Finance lead, projected that $5 trillion will be circulating in the economy in CBDCs "by the end of the decade." To put this in context, that is roughly the nomimal annual gross domestic product of Japan, the world's third largest economy.
The report cites many advantages for this swift adoption, including an interoperable payment instrument and enthusiasm from developing economies—while also acknowledging the risks involved in adoption, including privacy concerns and the potential for users to withdraw their deposits from smaller commercial banks to move over to CBDCs.
In its macro blockchain outlook, Citi estimates that blockchain tokenization in general could grow by a factor of 80x in private markets by 2030. The report cites disintermediation within financial markets, composability with cryptocurrencies, and a "shared golden-source infrastructure" as the key efficiencies associated with tokenization.
Blockchain tokenization refers to the process of converting real-world assets or rights into digital tokens on a blockchain network. These tokens are essentially digital representations of the underlying assets, which can include anything from financial instruments like stocks, bonds, and commodities to physical assets like real estate or art.
One of the major roadblocks in achieving this "golden" standard in that to date, very few jurisdictions have offered a clear framework for adopting traditional assets on-chain. Thus, the disintermediation offered by these technologies could render some jobs in the financial industry obsolete.
Overall, Citi believes the potential for blockchain technology to deliver value is not just limited to finance. The authors believe that blockchain could revolutionize other sectors such as gaming, with the potential for tokenized assets and smart contracts to provide new experiences and revenue streams.
Furthermore, the report suggests that blockchain technology is no longer a niche concept but is set to become a mainstream technology with significant implications for various industries. As the technology advances, businesses and governments will need to embrace blockchain to remain competitive in the rapidly changing landscape.
Citi Joins Bank Of America View That CBDCs Will Gain Increasing Prominence
Citi becomes the latest major bank project CBDCs will gain prominence over the coming years.
In January, Bank of America—the second largest bank in the U.S.—issued a research report describing CBDCs and stablecoins as "the natural evolution of money and payments."
The bank's analysts went on to add that central bank digital currencies have "the potential to revolutionize global financial systems and may be the most significant technological breakthrough in the history of money," extolling many of the same virtues of CBDCs since this new idea of money first picked up real support a half decade ago.
Meanwhile, the U.S. Federal Reserve has already announced that its FedNow service will begin operating in July. and its implementation will have several phases of preparation. The Fed will begin the formal certification of participants in the first week of April for the launch. As some believe, this could segue into the use of CBDC as a digital alternative to the fiat dollar.