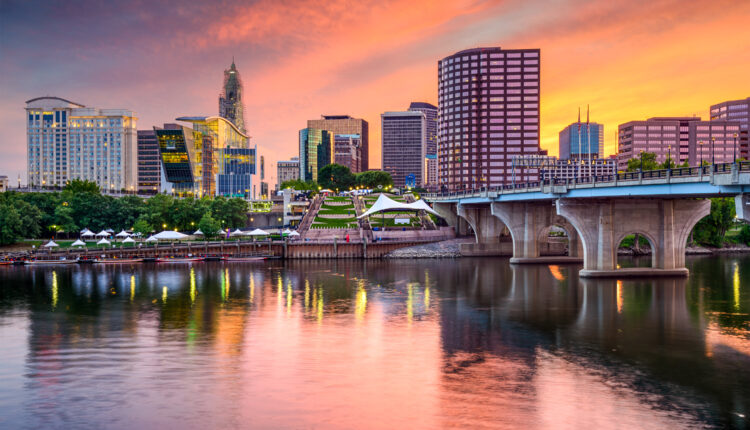 Draft Bill In State Legislature Aims to Legalize Cannabis In Connecticut
A draft bill to legalize cannabis is being circulated by the Governor of Connecticut, soliciting input from state agencies as Ned Lamont Jr drives to implement this year's policy reform.
During his annual State of the State address earlier this month, the Governor reiterated his support for legalizing marijuana, stating that he would work with the legislature to advance this session's reform.
The draft legislation, first reported by The CT Mirror, would set up a tax-and-regulate market for cannabis in the state of Connecticut.
According to the outlet, under the proposal, wholesale marijuana flower would be taxed at $1.25 per gram, while trimmed plants would be subject to a 50 cents tax per gram. On retail cannabis purchases—in addition to the state's 6.35 percent sales tax—a three percent surcharge would be imposed, with income partly going to local jurisdictions.
Pro-commercialization advocates have suggested Connecticut's annual take could be $170 million or more.
It also provides for automatic expungements as of October 1, 2015 or earlier for individuals with prior low-level marijuana possession convictions. For those convicted after that date, they will be able to request relief from the courts.
Additional provisions of the draft bill would restrict marketing to prevent youth appeal, increase law enforcement resources for drug recognition experts to identify impaired driving, and incorporate cannabis smoking and vaping into the indoor clear air legislation of the state.
On several occasions in recent years, the legislature has considered legalization proposals, including a bill that Democrats introduced last year on behalf of the governor. But while those stalled, there is increased optimism that 2021 is the year for reform.
The biggest beneficiaries of successful legislative action are the multi-state operators (MSOs) with medical dispensaries currently operational. Among the major public companies with state footprint, Curaleaf Holdings leads the way with four dispensaries in operation, followed Acreage Holdings with three, Green Thumb Industries with two and Trulieve Cannabis with one dispensary in operation.
TDR will have additional coverage as events warrant.