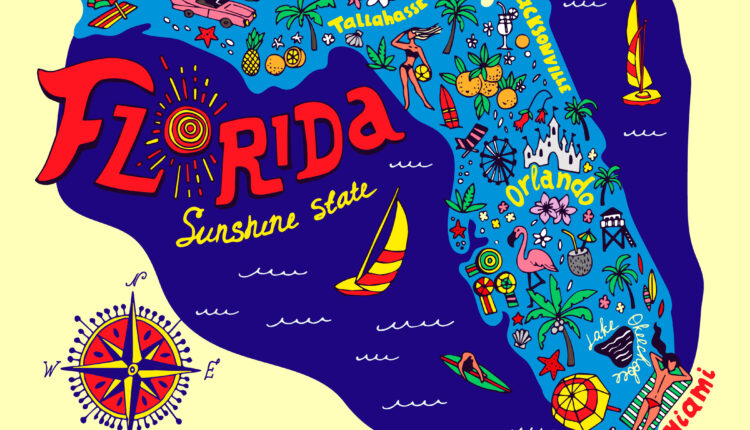 DraftKings & FanDuel Invest $20 Million In Fight For Florida Sports Betting Consideration
Two of North America's largest online sports betting operators are joining forces in an attempt to rewrite Florida's newly drafted gambling legislation.
Florida Governor Ron DeSantis and the state's Seminole Tribe came together to craft a $2.5 billion dollar deal that would see online sports betting come to the region, with the native tribe overseeing its practice. In exchange, the Seminole Tribe would pay a set annual fee to the state.
The arrangement didn't sit well with DraftKings and FanDuel, as both have now contributed more than $10 million each to promote a constitutional amendment that would dismantle the current agreement.
These funds have all gone to a political action committee calling themselves the Florida Education Champions, a group that conveniently has been funded exclusively by the two sportsbook operators.
What is essentially a lobbying group looking to grant the pair access to the Floridian betting market, DraftKings and FanDuel are looking to force their way into the state under the guise of educational support.
The political committee released a statement yesterday thanking the pair of operators for their (financial) support, with Florida Education Champion David Johnson stating:
"Thank you to DraftKings and FanDuel for stepping up to the plate in an incredible way to kick off our amendment process that stands to help all Floridians. Our amendment will direct hundreds of millions of additional dollars toward Florida's Educational Enhancement Trust Fund and open up the market for online sports betting to competition."
The sizeable financial contributions to the PAC come with a sense of urgency, as local legislators passed a law this spring which would limit political committee contributions to $3,000 while in the process of collecting signatures for initatives hoped for ballot concideration. This measure is intended to prevent special interest groups from using funds to push their own agendas with deep pockets, much as DraftKings and FanDuel are doing here.
This contribution law was meant to begin July 1st, but a US District Judge has temporarily blocked its passage on the grounds of First Ammendment infringments.
The DraftKings and FanDuel backed group is currently seeking close to a million signatures to see a ballot inititaive bring sports betting to pro sports facilities, pari-mutuel venues and online statewide. This would grant them access to the state's population and allow them to skirt around any monopoly held by the Seminole Tribe.
To coerce residents into voting for their scheme, the ammendment proposes that all taxed revenue generated by gambling would go towards education.
FanDuel Vice President Cory Fox spun the inititaive as a way to protect the people, stating that "It is our shared goal to have a safe, legal and regulated market for offering online sports betting in the Sunshine State." Fox continued, "Once passed by Florida voters in November 2022, this initiative will ensure that the State of Florida shares in the sports wagering revenue that is currently going entirely to the offshore, illegal market."
The outplayed cries of "offshore" and "illegal markets" combined with promises of additional educational financial support is all being used to hide the fact that two of American's largest sports betting companies are essentially showing that they will stop at nothing to force themselves into markets where they have not been invited.
Following last month's deal, Gary Bitner of Seminole Gaming stated his frustration with the PAC, calling the stunt "a political Hail Mary from out-of-state corporations trying to interfere with the business of the people of Florida."
The compact drafted between the state and the tribe is meant to bring online gaming to the region under the oversight of the Seminole nation. All computer servers feeding betting apps would also be housed on native lands.
This gamble could come with substantial risks as well. Should DraftKings and FanDuel fail in their efforts, the Seminoles could effectively block them out of the state all together and turn to another leading operator like Penn National or MGM for guidance and platform assistance in bringing sports betting to the state.