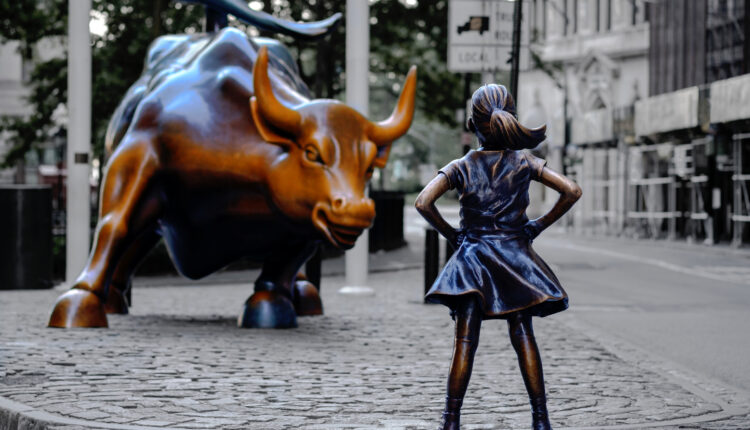 DraftKings Investors Brace For Q3 Returns: Is Now The Time To Invest?
Monday's trading session was another strong performance from the gambling sector, as many of the top sports betting stocks outperformed the market ahead of their Q3 earnings reports. 
Caesars Entertainment is scheduled to produce their third quarter numbers later today, with MGM Resorts' coming on Wednesday, followed by Penn National and DraftKings Thursday and Friday.
A Tuesday morning report from Morgan Stanley took some wind out of DraftKings' sails by adjusting their 2025 revenue estimates from $18 billion to $16 billion, a move that saw DKNG fall more than 3%.
Casino traffic has steadily increased with the ease of travel restrictions, and the return to the traditional sporting calendar has given some operators their first chance to capitalize on the busiest time of the year in newly opened jurisdictions.
Yet, while this all supports the idea that the regulated sports betting market is thriving in North America, sports betting stocks have somewhat stumbled over recent months.
DraftKings recent stock performance paints an interesting picture, as the sports betting brand's share price peaked twice year-to-date with the start of March Madness and the 2021 NFL season. Traditionally speaking, these key dates represent two of the largest 'new player' acquisition periods in the sporting calendar, as many traditional sports fans buy into the hype and use the opportunity to fund their first sports betting account.
The concern lies in the sudden dips in share price that followed these sudden surges in value, suggesting a volatile industry that could be more tied to public perception rather than actual performance.
The $74.38 high DraftKings experiences in March quickly fell to $40 by mid-May, with share prices hovering around $50 for most of the summer. Where the dip in overall sporting interest is to be expected, 2021 did offer up an extended NBA season, and the Summer Olympics also gave sports bettors another target to explore over the traditionally slower months.
As expected, sports betting stock roared back to life as the NFL and NCAAF action returned to the fields, but the surges were short-term, as DraftKings finds itself in the middle of the World Series, two football seasons, and early into the hoops calendar with share prices trending at or just below their summer values.
While this volatility is concerning, it can also be advantageous to those looking to play these markets. Shares of both Penn National and DraftKings have responded quickly to news, and the peaks have been sudden and steep.
Given past performance, the safe bet would be to expect a DraftKings share price bump following the group's Q3 returns. With college hoops, the thanksgiving holiday, NCAAF and NFL playoffs all around the corner, the peaks will return. Even if they are driven by public perception, riding this train on the way up can prove to be a profitable venture if you know where to jump off.

New York remains another wild card, as the state's high pay-to-pay proposal could severely hinder operators and their attempts to walk away in the black after factoring in the steep marketing and advertising costs.
Having just backed out of their $20+ billion bid to purchase Entain, and now in talks with The Athletic, investors will be keen to hear how DraftKings executives present the future of the brand. This has proven to be an integral part of the group's investor day presentation, and expect CEO Jason Robbins and his PR team to have a well crafted explanation of any and all numbers set to drop later this week.