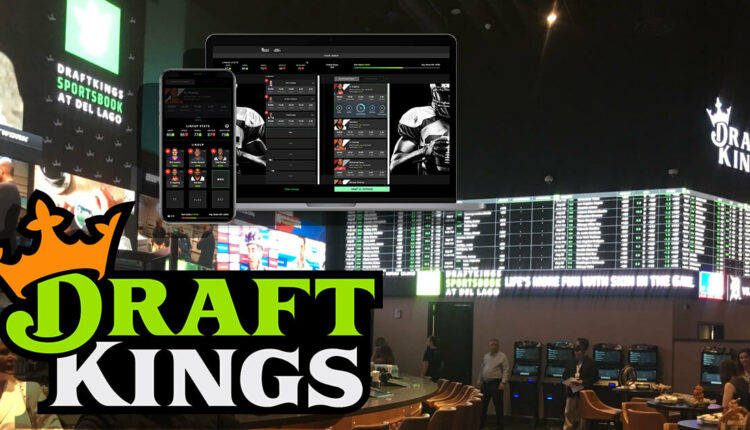 DraftKings Stock Price Up 26% in 30-Days: Will The Surge Continue?
Friday proved to be a favorable day for financial markets, with both the NASDAQ and Dow Jones reporting small gains on the trading session. Sports betting stock DraftKings (DKNG), however, saw share prices slide just shy of 1% to Friday's closing value of $53.14.
It wasn't all bad news for sports betting stock investors, as both MGM Resorts International and the Las Vegas Sands Corp. reported gains on the session, trending up 1.27% and 0.43% respectively.
Now $21.24 lower than March 22nd's 52-week high, DraftKings stock investors are betting on expansion to help the Wall Street darling climb its way back. Regardless, the stock has proven to be profitable and is up more than 15% for the year.
Much of the hopeful speculation for DraftKings' stock prices is embodied in the recent report put out by Morgan Stanley's Thomas Allen. His research suggests that the sports betting market, currently valued at $3 billion, could reach $15 billion before 2025.
Seeking Alpha projects that DraftKings' revenue could hit $3.58 billion by 2025. Given the $15 billion total revenue value projection for the industry as a whole, this implies that DraftKings would hold just under 25% of the entire North American market share.
Using this estimate and others to further project growth, some analysts are suggesting that a 34% increase in DraftKings stock prices should be a foregone conclusion based on revenue projections alone. Some go as far as suggesting that a 34% lift, or a share price of $73 is the true current value.
Sports betting stock investors are encouraged by the recent resurgence seen over the past 30-days, with DraftKings stock prices surging 26% in that time frame.
With year-over-year revenue growth increasing ay 146.1%, and with a handful of states looking to be operational prior to the start of September's NFL season kickoff, this could be the prime moment to jump back on before share prices begin their climb.