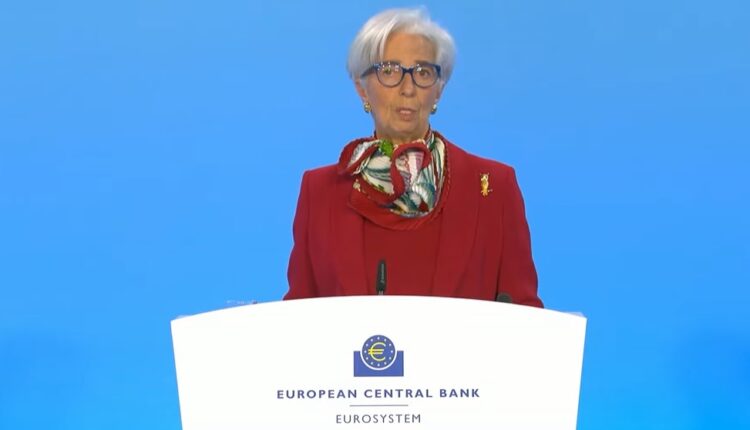 ECB President Lagarde Signals Arrival Of Digital Euro Still Two Years Away
European Central Bank President Christine Lagarde has confirmed that the launch of the digital euro is still approximately two years away. Despite this timeline, the ECB remains actively engaged in addressing various aspects of the digital euro project. Importantly, Lagarde emphasized that the digital euro will not serve as a tool for espionage, dispelling common misconceptions.
During a session with the European Parliament, Lagarde shed light on the current status of the digital euro project. She addressed concerns raised by attendees regarding the implications of introducing a digital euro to European residents. The European Union's monetary authority has been diligently working on this initiative for several years, with the research phase commencing in 2021.
Lagarde's strong support for the project was evident, and she initially suggested a potential launch in 2025. However, she stressed that the ECB is actively working to alleviate concerns surrounding the digital euro. Privacy is a key consideration, but Lagarde clarified that this doesn't equate to complete anonymity, as some level of user identification is necessary to prevent illicit activities.
A German legislator, Nicola Beer, raised pertinent questions about privacy concerns, especially in light of transaction and holding limits that could enable full traceability. Lagarde assured that these concerns could be addressed while reiterating that the CBDC will not function as an extensive surveillance tool as some fear.
Lagarde has consistently emphasized the ECB's lack of interest in monitoring or controlling users' financial behavior. She acknowledged that "a digital currency will never be as anonymous and privacy-respecting as cash," as she previously stated in March. Moreover, the ECB has made a commitment that the digital euro won't be introduced until legislative measures addressing privacy concerns are agreed upon by the bloc's legislators and member governments.
This commitment was underscored by Fabio Panetta, a member of the ECB's board, earlier this month in an official statement.
Lagarde's Comments A Follow-Up From April Update Plans
In April, Christine Lagarde outlined an overarching agenda to advance Central Bank Digital Currencies—otherwise known as CBDCs— as video of Lagarde surfaced declaring a digital euro "will be decided in October." Should it come to pass, the existing paradigm of cash money spending and transfers will likely become even more restricted, as the continent transforms into a hard digital fiat system.
Ms. Lagarde justifies the move into the digital euro by saying she doesn't want the European Union "dependent on a unfriendly country's currency" or "dependent on a friendly currency, but is activated by a private corporate entity," citing Facebook (parent Meta Platforms Inc.) and Google as an example. Ms. Lagarde did not say how the digital Euro CBDC would circumvent the legacy payment systems already in place, but we can infer that as a closed loop system, all transactions will flow through a ECB-controlled ledger.
Interestingly, the interviewer followed up on her statements above by asking about the future role of Bitcoin, revealing that he "bought it (Bitcoin) when it started—I hope that it… also will work." To which, Ms. Lagarde simply offers up a wry smile.
TDR will update events as the digital euro incrementally is developed and issued as legal tender.