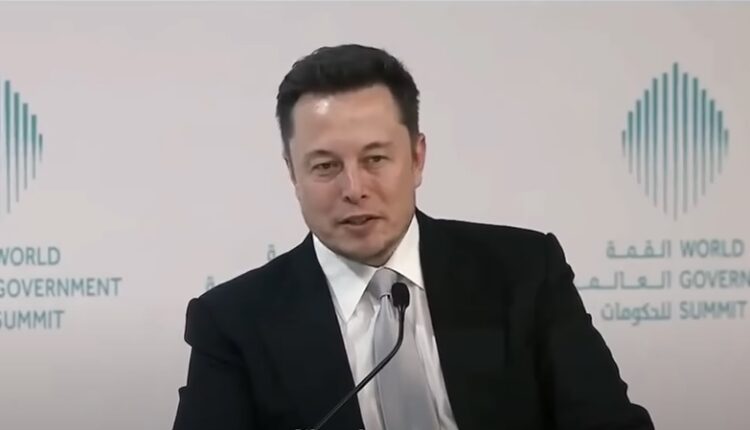 Elon Musk And Signatories Call For Moratorium On Developing AI Systems More Powerful Than GPT-4
In a world where artificial intelligence (AI) is rapidly advancing, there are growing concerns about the potential risks it poses to society. Elon Musk, CEO of electric vehicle maker Tesla and co-founder of OpenAI, has joined a group of AI experts and industry executives in calling for a six-month pause in the development of AI systems that are more powerful than OpenAI's latest GPT-4.
OpenAI's GPT-4 has already amazed users with its ability to engage in human-like conversation, compose songs, and summarize lengthy documents. However, the group behind the open letter is urging caution, citing the potential risks associated with advanced AI. The group, which includes representatives from Founder's Pledge and the Silicon Valley Community Foundation, is primarily funded by the Musk Foundation.
Other prominent co-signatories included Stability AI chief executive Emad Mostaque, researchers at Alphabet-owned DeepMind, AI heavyweights Yoshua Bengio, who is often referred to as one of the "godfathers of AI", and Stuart Russell, a pioneer of research in the field.
__________
GPT vs. Chat GPT—What's the Difference?
• GPT is a language model designed to predict the next word in a sentence given the preceding words. It is trained on a massive amount of text data and is capable of generating coherent and fluent language
• ChatGPT, on the other hand, is a variant of GPT that is specifically designed for conversational AI. It is trained on a large dataset of human-to-human conversations and is capable of generating coherent and relevant responses to human input
• While GPT is a general-purpose language model, ChatGPT is a variant of GPT that is specifically designed for conversational AI
__________
Elon Musk himself has expressed concerns about the development of AI, stating that "AI stresses me out." He called for regulatory authority to ensure that AI is developed in the public interest.
The concerns around AI are not limited to Musk and his group.
The EU police force, Europol, has also expressed concerns about the potential misuse of advanced AI in phishing attempts, disinformation, and cybercrime. The UK government has unveiled proposals for an "adaptive" regulatory framework around AI, which would split responsibility for governing AI among its various regulatory bodies.
Despite the concerns, the release of OpenAI's ChatGPT last year has led rivals to accelerate the development of similar large language models, and companies to integrate generative AI models into their products. OpenAI has also announced partnerships with around a dozen companies to embed their services into its chatbot, allowing ChatGPT users to order groceries via Instacart or book flights via Expedia.
Some critics, however, accused the signatories of the letter of promoting "AI hype", they have argued that claims about the current potential of the technology had been grossly exaggerated. Johanna Björklund, AI researcher and associate professor at Umeå University notes, "I don't think there's a need to pull the parking brake. If you do AI research, you have to be very transparent about how you do it."
Read the full letter here: Pause Giant AI Experiments: An Open Letter