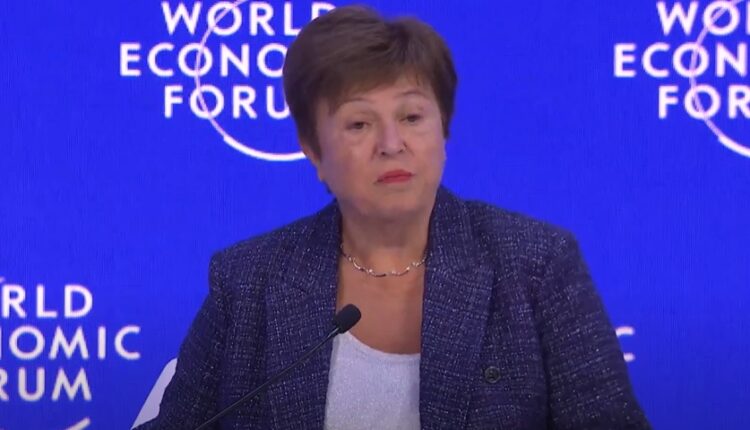 IMF Managing Director Calls For Intensifying Efforts To Decide On CBDC

The Managing Director of the International Monetary Fund (IMF), Kristalina Georgieva, urged this week in Morocco for increased international efforts in reaching a decision on the implementation of central bank digital currency (CBDC). This digital currency is being presented as a viable alternative to the potential risks associated with private cryptocurrency projects.
During her participation in a round table on CBDC in Rabat, Georgieva emphasized the significant importance that the IMF places on this issue. She highlighted that currently, around 114 central banks worldwide are in the experimentation phase, with ten countries, including China, in the final stages of implementation. However, she acknowledged that some central banks have halted discussions on the matter due to its complexity.
Georgieva stressed the need for swift action, stating, "A digital revolution is underway, greatly impacting the role of currency. Failure to act promptly will result in missed opportunities and pose risks to our future."
All the while, Georgieva advocated for the benefits of CBDC, emphasizing its potential to improve access to banking services and foster financial inclusion. Additionally, she highlighted its ability to reduce costs and enhance the speed and efficiency of cross-border transactions.
Drawing attention to the current transfer costs, which stand at 6.3%, resulting in a staggering loss of $45 billion for intermediaries, the IMF CEO underscored the urgent need for change. To facilitate a successful transition to digital fiat currency, Georgieva stressed the importance of establishing an interoperable system between countries. In response to the potential risks associated with this transition, the IMF is actively working on developing a global platform for central bank digital currencies.
The IMF Managing Director's visit to Morocco also served as an opportunity to gather information on the preparations for the upcoming annual meeting of the IMF and the World Bank. Scheduled for October in Marrakech, this event will provide a platform for global leaders to discuss pressing economic matters and chart a course for a sustainable and inclusive future.
It appears, the top-down push to transform the fiat system into CBDC continues apace.