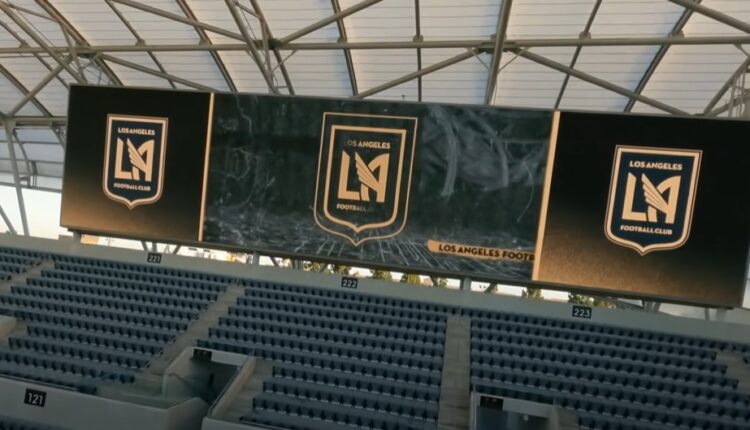 Major League Soccer Signs Transformative Streaming Deal With Apple
In what is being described as a "historic first for a major professional sports league", Major League Soccer (MLS) has has snagged a new streaming partnership with one of the world's largest and most recognizable organizations. It is a coveted deal for a league which has seen fan interest steadily rise from its humble beginnings 26 years ago. At the time, there was considerable doubt whether that was enough fan interest in North America to sustain the League for the long term.
According to the apple.com newsroom, the Apple TV app will be the exclusive destination to watch every single live MLS match beginning in 2023. This partnership is a historic first for a major professional sports league, and will allow fans around the world to watch all MLS, Leagues Cup, and select MLS NEXT Pro and MLS NEXT matches in one place — without any local broadcast blackouts or the need for a traditional pay TV bundle.
Livestream broadcasts won't simply be limited to the Apple TV app. The MLS live and on-demand content will be available to anyone with internet access across all devices where the app can be found, including iPhone, iPad, Mac, Apple TV 4K, and Apple TV HD; Samsung, LG, Panasonic, Sony, TCL, VIZIO, and other smart TVs; Amazon Fire TV and Roku devices; PlayStation and Xbox gaming consoles; Chromecast with Google TV; and Comcast Xfinity. Fans can also watch content on tv.apple.com.
According to The Athletic, sources added that MLS will produce and pay production costs for matches shown on Apple TV+. Such an arrangement would be a departure from each club having their own commentary team for all locally-televised matches in the current deal. The Apple TV+ broadcasts will also include pregame, halftime and postgame shows, as well as a significant amount of non-gameday programming.
The teams of Major League Soccer are divided between Eastern and Western Conferences. Each team is allowed up to 30 players on its first team roster and all are eligible for selection to each 18-player game-day squad during the regular season and playoffs. MLS has regularly expanded since the 2005 season—more than doubling in size to 29 clubs over the last 15 years—including the St. Louis City SC which are expected to participate in 2023.
The league features numerous rivalry cups that are contested by two or more teams, usually geographic rivals. Each trophy is awarded to the team with the best record in matches during the regular season involving the participating teams.
No word of if or how MLS sports betting will be impacted by the announcement. Apple has no direct ties or subsidiaries tied to sports betting so the arrangement is likely limited to the exclusive broadcast of live events.