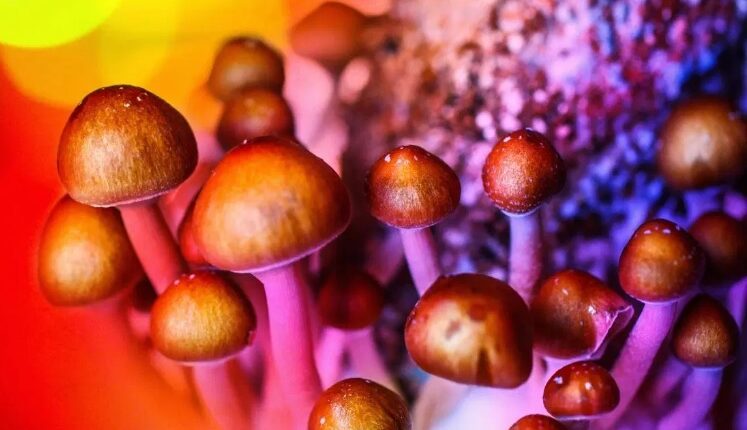 Mind Medicine Receives Bullish Price Target As Canaccord Initiates Coverage
Mind Medicine Inc. (NEO: MMED) (OTCQB: MMEDF) received a boost in visibility today as Canaccord Genuity initiated coverage in the psychedelics-based pharmaceutical company. Canada's pre-eminent investment bank bestowed a hefty—if not presumptive—price target while laying out a meticulously-conceived 42-page report. TDR summarizes the pertinent details for investors.
As far a public companies go, MindMed is, like most industry peers, a relatively new player in the emerging psychedelics sector. Established in May 2019 around the newly acquired 18- methoxycoranaridine (18-MC, Ibogaine derivative) program, the company proceeded to raise money via several founders and pre-public rounds in the months leading up to the closing of its February 2020 reverse takeover with Broadway Gold Mining. Shortly thereafter, MindMed signed a collaboration agreement with University Hospital Basel (UHB), licensing the rights to one of the richest libraries of human psychedelics data in the world.
The 18-MC program has developmental roots dating back to the mid-1990's and had previously received US$6.8 million in grant support from the National Institute on Drug Abuse (NIDA) in 2012 for its study as an anti-addictive treatment.
Although a primary cog in Canaccord's investment analysis, the sum-of-parts valuation includes additional pipeline components. MindMed currently has a pipeline of six psychedelic programs—including three involving Lysergic acid diethylamide (LSD)—in what is believed to be among the broadest for-profit psychedelic portfolios in the world.
Investment Thesis
In part, Canaccord's investment thesis focuses around the potential of 18-MC as a frontline therapeutic option for opioid use disorder (OUD). The investment bank believes 18-MC has broad spectrum of activity against many substances as it seeks to address the $40 billion OUD market. Canaccord forecasts annual sales growing to approximately US$560 million in the United States and Europe, beginning in 2024, and peaking between US0.9-$1 billion before the 20-year patent (pending) runs out.
Currently, there is no mainline non-opioid medicine approved to treat OUD. Most therapeutic options involve alternative opioids to wean patients away from their primary opioid addiction (i.e. methadone for heroin withdrawal). MindMed is currently concluding its Phase 1B dosing study of 18-MC and intends to commence a Phase 2a trial before year-end.
Additionally, Canaccord cites MindMed's plethora of data owing to its exclusive collaboration with Liechti Lab, giving it access to over 10 years of psychedelics research. Although MindMed is "only at the beginning of sifting through this trove of data", the company has already advanced five programs—including three Phase 2 studies for adult ADHD, anxiety disorder and cluster headaches, respectively.
On the assumption that all three clinical trials eventually receive regulatory approval, Canaccord projects peak annual sales reaching US$2 billion for MindMed's combined LSD pipeline.
MindMed's Expected Near-Term Catalyst Table
| | |
| --- | --- |
| Catalyst | Timeline |
| Positive readout of 18-MC's Phase 1b MAD trial | Q3/20E |
| Receipt of BTD for the 18-MC program from the FDA | Near Term |
| Positive readout of the Phase 2a trial of LSD for anxiety | Q2/21E |
| Positive readout of 18-MC's Phase 2a trial | H2/20E |
| Strategic partner or successful equity raise to fund development | 2021-22E |
The investment bank did not consider the commercial potential for MindMed's Phase 1 MDMA and DMT programs at this time.
On a sum-of-the-parts basis, Canaccord came to a valuation estimate based on discounted cash flow (DCF) analysis for each compound—discounted at 10%—and risk-adjusting based on stage of development. Individually, the per share value of each component looks like this (in $CAD):
LSD for anxiety ADHD — $0.82
18-MC for OUD — $0.79
LSD for adult ADHD — $0.10
LSD for cluster headaches — $0.01
Cash: $0.09
The resulting Speculative Buy/C$1.75 price target for each Mind Medicine share is contingent of regulatory approval of all four drugs—an exceedingly rosy base case assumption in TDR's view. There is also significant capital requirements that will be required to see the research through its Phase 3 endgame. In Canaccord's view, this will entail approximately $160 million in R&D outlay for the portfolio components listed above.
As of June 30, 2020, MindMed had around $24 million in cash on the balance sheet.
Mind Medicine closed Tuesday's session at $0.435/share (↓3.33%). TDR will have further coverage as events warrant.