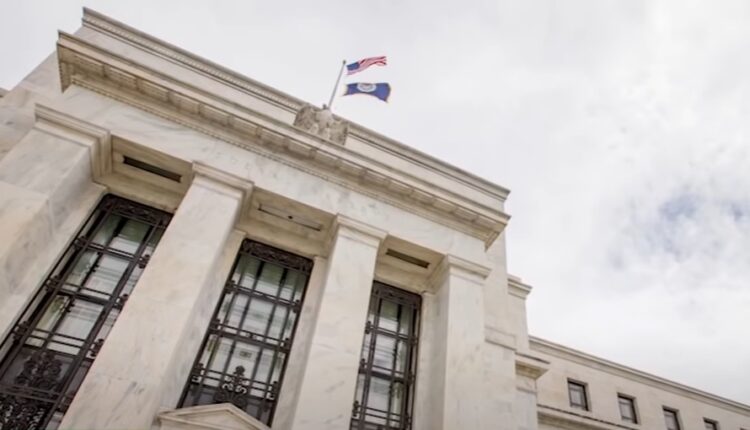 Multiple Fed Officials Pushing For Continued Rate Hikes To Combat Inflation
Two Federal Reserve officials, on Thursday, reiterated the need for more interest rate hikes to rein in inflation just as the central bank is set to enter a silent period from April 22 to May 4 ahead of its next monetary policy announcement.
Federal Reserve Bank of Philadelphia President Patrick Harker reportedly stated the apex institution will have to do more on the policy front to get inflation back to the 2% target.
"Some additional tightening may be needed to ensure policy is restrictive enough to support both pillars of our dual mandate," Harker said in the text of his speech that was to be delivered before a gathering at Wharton School of the University of Pennsylvania, according to a Reuters report.
"Once we reach that point, which should happen this year, I expect that we will hold rates in place and let monetary policy do its work," he said.
Harker stated the economy remains strong and inflation is coming down, albeit slowly. As against the 5% annualized rise in the personal consumption expenditures price index, he expects inflation to fall to 3%-3.5% this year and to 2% in 2025, the report said.
It's time to separate the winners from the losers. Options expert Chris Capre is about to drop his next two options plays that have the potential to score double and triple-digit gains.
"It will take some time to evaluate how recent events may impact overall economic activity and inflation," the Fed official said, adding, "I expect to see tighter credit conditions for households and businesses that may slow economic activity and hiring, but the full extent is still unclear."
Meanwhile, Cleveland Federal Reserve President Loretta Mester reportedly said on Thursday the central bank still has more interest rate hikes ahead of it but observed the aggressive move to increase the cost of borrowing is nearing its end.
"Demand is still outpacing supply in both product and labor markets and inflation remains too high," Mester said in a speech to the Akron Roundtable, according to a Reuters report.
"In order to put inflation on a sustained downward trajectory to 2%, I anticipate that monetary policy will need to move somewhat further into restrictive territory this year, with the fed funds rate moving above 5% and the real fed funds rate staying in positive territory for some time," Mester said.
However, Mester did add that the Fed is much closer to the end of the tightening journey than the beginning.