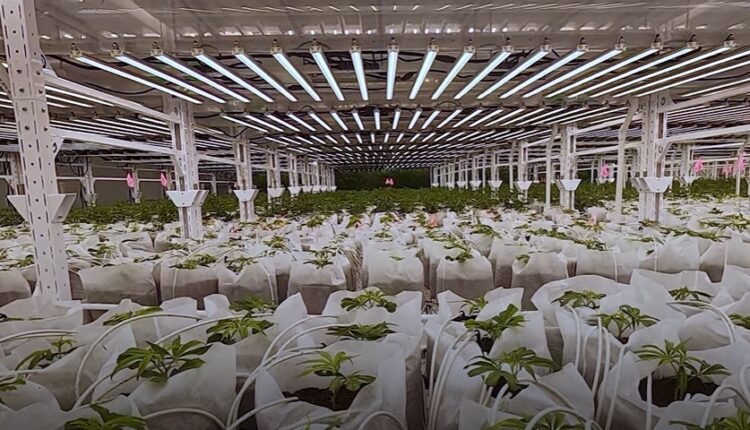 New Jersey's Cannabis Regulatory Commission (CRC) voted to allow recreational cannabis sales to start within thirty day, or May 11, at some of the state's medical marijuana dispensaries. The move comes 17 months after a referendum in New Jersey authorized legalization through a ballot measure that was voted on concurrently to the presidential election. Acting under increasing political pressure to open the state's recreational cannabis market, the CRC decided to allow seven of the state's ten medicinal cannabis firms to begin selling adult-use products.
The medical cannabis dispensaries, known as alternative treatment centers or ATCs, had given persuasive evidence that they were ready for recreational sales, said Jeff Brown, the commission's executive director, during a special hearing. Brown stated, "We do not see any market-wide difficulties with bringing these ATCs ahead."
Gov. Phil Murphy of New Jersey campaigned on marijuana legalization for anyone over the age of 21. Although medicinal cannabis has been permitted in New Jersey since 2010, the market had remained tiny and constrained due to Murphy's predecessor, Chris Christie's, opposition. Currently, only 12 medical cannabis facilities are seeking to expand in New Jersey, and the constituency is considered underserved by the market. On aggregate, about 175 dispensaries are open right now in state to serve a population of around 8.88 million people.
In terms of public companies vying for piece of the pie, some of the biggest multi-state operators, or MSOS, are represented. The most leveraged of those based on New Jersey footprint as a percentage of overall footprint, TerrAscend (OTCMKTS: TRSSF) and Ascend Wellness Holdings (OTCMKTS: AAWH) are the largest beneficiaries. Meanwhile, it appears Illinois-based Verano Holdings (OTCMKTS: VRNOF) receives a monopoly on Central New Jersey adult-use cannabis sales among publicly-traded MSOS, for the time being.
Now that New Jersey's Cannabis Regulatory Commission has officially sanctioned recreational cannabis use, pressure will mount on Pennsylvania regulators to follow. Keystone state Governor Tom Wolf has repeatedly issued overtures that he is interested in signing any reasonable adult-use cannabis bill that comes across his desk, but so far the Republican-controlled State Legislature has not acted.
However, the legislative winds appear to be changing. Recently, a state Senate panel that took a novel step of exploring the issue of legalizing recreational marijuana wrapped up its series of hearings In Mid-March. Sen. Judy Ward, R-Blair, said the issue represents a huge policy shift that deserves more vetting, including input from drug and alcohol professionals, chiefs of police, and representatives from the business community.
In the meantime, New Jersey adult-use cannabis sales could siphon plenty of retail dollars away from neighboring Pennsylvania. Pennsylvania's largest city, Philadelphia, is directly across the Delaware River to Camden, NJ. The city calls approximately 1.56 million residents home, with another 4.01 million residents living in the five-county region (Bucks, Chester, Delaware, Montgomery and Philadelphia) surrounding it.
The metropolitan area known as the Lehigh Valley, which counts Allentown (Bethlehem) as its biggest metropolis, has a population of around 822,000 residents (2010 census) and within reasonable driving distance from New Jersey.