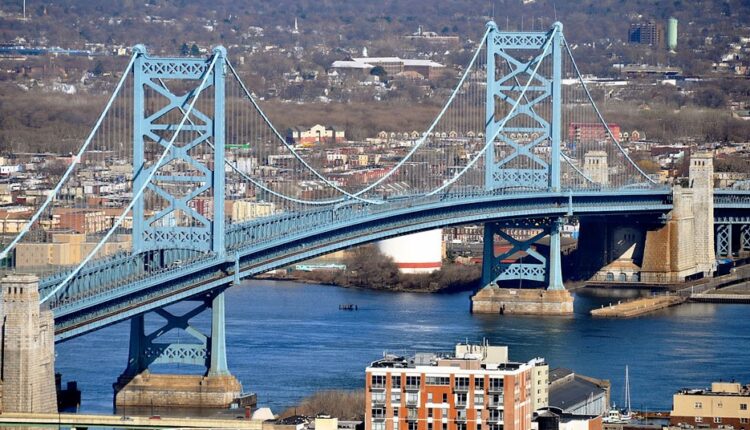 Successful New Jersey Legalization Ballot Bodes Well For Pennsylvania Multi-State Operators
In a historic moment, New Jersey voters passed Public Question 1—the state constitutional amendment to legalize recreational cannabis for consumers aged 21 and over. Obviously, this is great news for applicable multi-state operators (MSOs) by opening up legal revenue pipelines beyond medical. But the affirmative vote also bodes well for MSOs operating in surrounding states. TDR takes a look how New Jersey legalization will likely expedite the adoption of legal cannabis in the Keystone state.
With Question 1 passing with flying colors on November 3—66.9% voted "yes" while 33.1% voted "No"— cannabis is legal to consume and possess in reasonable quantities on a recreational basis. Oversight will be conducted by the 5-member Cannabis Regulatory Commission (CRC)—first established to oversee the state's medical-marijuana program. The constitutional amendment takes effect on January 1, 2021 and New Jersey would be the first state in the Mid-Atlantic to legalize it.
With polling consistently indicating the measure would likely pass, prominent MSOs with exposure to New Jersey have been leading the sector in recent times. TerrAscend Corp. has been particularly strong given its more concentrated national footprint, having run 161.99% since the beginning of 2H 2020 (June 1). Curaleaf Holdings, with diversified operations in 18 different states, has increased 64.11%.
With tonight's affirmative vote, investor anticipation appears to have been justified. The revenue pie will increase that much more, as New Jerseyans pushed through the initiative will total ease.
New Jersey Legalization Increases Pressure On Pennsylvania Politicians To Do The Same
Now that New Jersey voters have sanctioned recreational cannabis use, pressure will mount on Pennsylvania regulators to follow. It has always been present, with Governor Tom Wolf issuing three prior calls for action. But come January 1, 2021 consumer dollars will leave the state in droves if measures are not taken.
Consider that Pennsylvania's largest city, Philadelphia, is directly across the Delaware River to Camden, NJ. The city calls approximately 1.56 million residents home, with another 4.01 million resident living in the five-county region (Bucks, Chester, Delaware, Montgomery and Philadelphia) surrounding it. The metropolitan area known as the Lehigh Valley, which counts Allentown (Bethlehem) as its biggest metropolis, has a population of around 822,000 residents (2010 census) and within reasonable driving distance from New Jersey also.
While it's unclear whether the New Jersey legalization gambit will spur Pennsylvania legislators into action right away, pressure will be dialed-up significantly.
With Pennsylvania facing a $5 billion budget deficit through 2022 and consumers travelling to New Jersey for cannabis pick-up (not mention money spent on adjunct services), the state cannot afford the lost tax revenue. This is especially true considering legalization initiatives are not politically unappealing.
Recent polls suggest that 62% of likely voters are in favor of legalization for individuals 21 years and older—including 54% of Republicans. Of that, only 9% of Republicans polled said they would vote their legislator out of office due to a vote in support of adult-use cannabis. At this point, neglecting to fortify the state budget and regional jobs market is probably a bigger political risk versus appeasing the few die-hard cannabis prohibitionists that remain.
Quite simply, with readily accessible cannabis in eastern Pennsylvania imminent, the impetus for ideological exclusion has largely vanished. The General Assembly will have a tough time justifying why Pennsylvanians are driving across the river for something most want available locally.
Ayr Strategies, Jushi Holdings Among The Biggest Beneficiaries Of Pennsylvania Legalization
Although several publicly-listed MSOs stand to benefit from Pennsylvania legalizing recreational cannabis, some will benefit more than others. If we calculate each company's Pennsylvania retail footprint and divide by the national retail footprint, the biggest winners become apparent. With half of its opened and potential retail presence located in Pennsylvania, Jushi Holdings takes top honors—closely followed by Ayr Strategies. We illustrate with a chart below:
| | | | |
| --- | --- | --- | --- |
| Company | Ticker | # PA Dispensary Count (Open + Potential) | % Of Total U.S. Footprint |
| Ayr Strategies | AYRSF | *6 | 46.15 |
| Curaleaf Holding | CURLF | 9 | 6.66 |
| Green Thumb Industries | GTBIF | 18 | 18.75 |
| Jushi Holdings | JUSHF | 15 | 50.00 |
| TerrAscend | TRSSF | 3 | 20.00 |
| Trulieve Cannabis | TCNNF | 3 | 4.41 |
*Ayr Strategies acquisition of the Pennsylvania assets is pending.
For now, it is New Jersey's time to celebrate going recreational. But looking ahead, we think the odds have increased that Pennsylvania will secure a similar achievement in the not-too-distant future.
After all, full court pressure heaped by Governor Tom Wolf, broad public support, gaping budget deficits and 40%+ of Pennsylvania's population living within 50 miles of New Jersey's state line make resisting recreational cannabis unsound policy. Pennsylvanians have had enough of that.