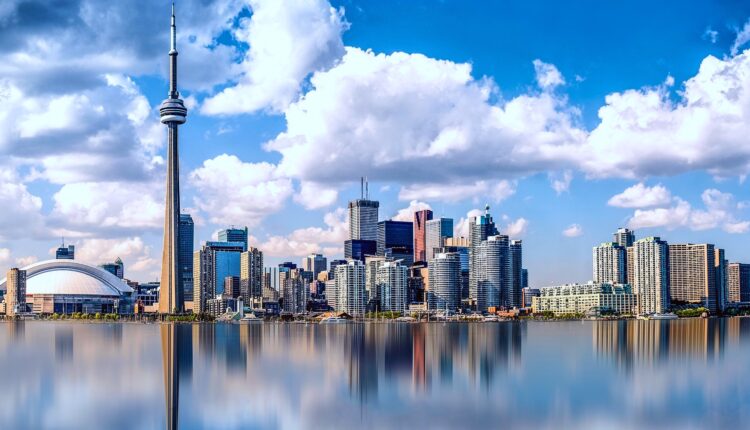 Ontario's iGaming And Sports Wagering Markets Take Shape
Ontario sports gambling is now legal. Those who live and work in Ontario are legally permitted to wager on sports events through a variety of online and offline sportsbooks. Let's take a look at some of the top players in Ontario's burgeoning sports gambling industry.
Ontario Sports Betting Made Easy
Ontario sports gamblers won't have any shortage of sportsbooks to choose from. The latest approved web-based sports books, iGaming sites and traditional brick-and-mortar casinos with sportsbooks provide a litany of options.
Examples of Ontario's top sportsbooks include BetMGM, Caesars, FanDuel, Betrivers, bet365, PointsBet, Ontario Lottery corp, Gate777, Playzee, HelloCasino and DreamVegas. However, this is only the tip of the iceberg in terms of Ontario's sports gambling power players. Several other sportsbooks are available, meaning gamblers can easily place wagers in mere seconds using a mobile device.
The Basics Of Ontario Sports Gambling
All in all, upwards of 30 private sports gambling operators will be empowered to launch online sports wagering platforms as early as today, Monday, April 4. These operators span sports wagering, eSports and iCasino. However, the operators must be licensed through two specific regulators appointed by Ontario government. Those regulators are iGaming Ontario and Ontario's Alcohol and Gaming Commission.
Rewind back to Friday and just under 20 such operators had received licenses through the Ontario Alcohol and Gaming Commission. Those operators received authorization to launch their sports gambling products as soon as Monday. Those sports gambling offerings come on the heels of obtaining an operating agreement provided by iGO.
The Cost Of Doing Business Is Worth It
In order to operate a sports gambling business in Ontario, operators must shell out a licensing fee of $100,000. Furthermore, sports gambling businesses are also required to pay a hefty 20% tax on revenue generated from sports gambling activities. Though 20% might seem significant, especially when viewed from the lens of those interested in sports gambling investing, it isn't nearly as much as the 50% tax that land-based casinos are required to pony up to the Ontario government.
Legal web-based gambling has strictly been permitted under the OLG within the province. OLG is an acronym short for Ontario Lottery and Gaming. OLG started its web-based sports wagering product, referred to as PROLINE+, following the legalization of single-game betting throughout Canada earlier this summer. The passage of Bill 218 set the stage for single-game wagers to commence across the country on August 27.
A Major Win For Sports Gambling Investors
The legalization of sports gambling throughout Canada will be a major boon to sports gambling investing. The Canadian Gaming Association states around $2 million (CAD) is gambled each day in the nation through illegal offshore sites and black market bookies. However, now that Ontario is the nation's first province to implement an iGaming model, sports gambling enthusiasts, those invested in the industry and government will start raking in the cash. Industry analysts anticipate sportsbook operators will recoup the $100,000 cost of doing business as Ontario is Canada's second most populous province. All in all, just under 15 million people live in Ontario.
Stay tuned as Ontario's sports gambling rollout unfolds this week. If industry experts are correct, the industry's legalization in Ontario will likely be quite smooth, setting the stage for an influx of revenue for sportsbooks as well as sports gambling investors.