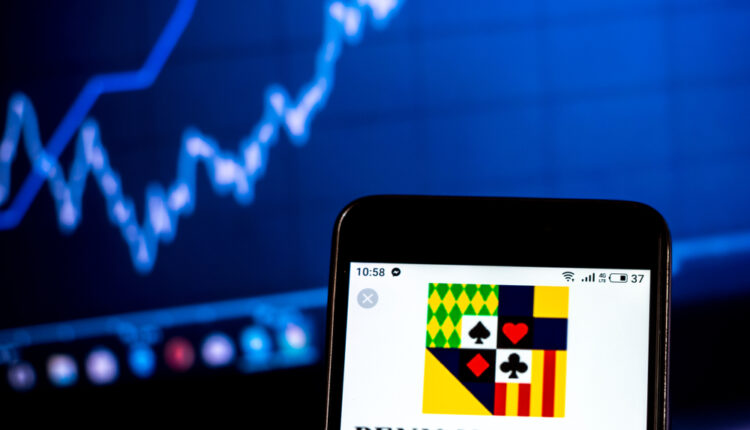 Penn National Stock Struggles To Find Footing Ahead Of Football Season
The Dales Report extensively covered the record-high Q1 surges in the sports betting stock sector, along with their subsequent regression over recent months. While DraftKings has started to string together another small positive run, we wanted to take a more detailed look at the Barstool Sportsbook to better anticipate Penn National Gaming Inc.'s stocks next move as we near the football season.
It wasn't so long ago that Penn National was making headlines as the first sports betting stock to see share prices hit $100. Following this mid-January landmark, the stock continued with its upward trajectory and ultimately peaked at $142 just prior to the March Madness Tip-Off.
Following their record high, Penn National share prices have been on a steady decline and are currently trading at $70.33, half their value four months ago.
Now before we get too hard on what was once the industry's darling, the brand should see a revenue boost with the ease of travel restrictions and pending launches in new markets in advance of the football season.
What has those investing in sports betting stock is the fact that most of these variables have already been taken into account with the current brand's current valuation.
I admittedly was one of the many who felt that Penn National's landmark partnership with Barstool sports was one that would make them a household name and give them a massive advantage in the acquisition battle being fought on the frontlines of newly legalized jurisdictions.
Yet somehow, Penn continues to lose these battles.
Penn National investors had wagered big on the Barstool Sports deal. The subsequent bull run that followed was driven by the expectations that the existing Stoolie fanbase would naturally choose to bet with the platform that shared the name.
Call it coincidence, but Barstool Sports founder Dave Portnoy rebranded himself as a day trader just in time to encourage his audience to focus on financial markets. While not openly suggesting that his army invests in Penn, it's safe to assume that his new interest in the stock market helped to fuel the stock's surge.
Meme stocks suddenly became a "thing", and Barstool positioned themselves as the voice who spoke for the little guy in the battle against apps like Robinhood that looked to restrict the average man's ability to make money in the game.
Barstool didn't just give Penn National a face to go with its ticker symbol, it allowed Penn to become the brand of the people.
Trends are trends… and as this collective, Portnoy fueled middle finger to Wall Street fad lost traction, so did Penn National's stock value.
So has Penn National stock fallen back down to a more realistic price?
In a direct comparison with the other names in the space, Penn National has a lot of catching up to do.
As of now, the Barstool Sportsbook is only legal in Illinois, Indiana, Michigan, and Pennsylvania. Fall launches of the sports betting app are expected for Arizona and Maryland.
While Penn National owns numerous properties across the country, all of which could grant the Barstool Sportsbook access to new jurisdictions as they open, new concerns surrounding COVID could put Penn's land-based operations in trouble once again.
I am rooting for Penn National, I honestly am. I enjoy the unorthodox approach that Barstool has taken to disrupt the traditional media model, and I respect the hell out of Penn National for deciding to join forces with a sometimes controversial army.
By no means am I calling Barstool sports a gimmick, but the brand did prove that the average sports fan could watch an event on one network and simultaneously mock it on another.
Similar to the cries of "keep your politics out of my sports," it looks like bettors have no problem keeping their preferred sources of humor and sports betting separate as well.