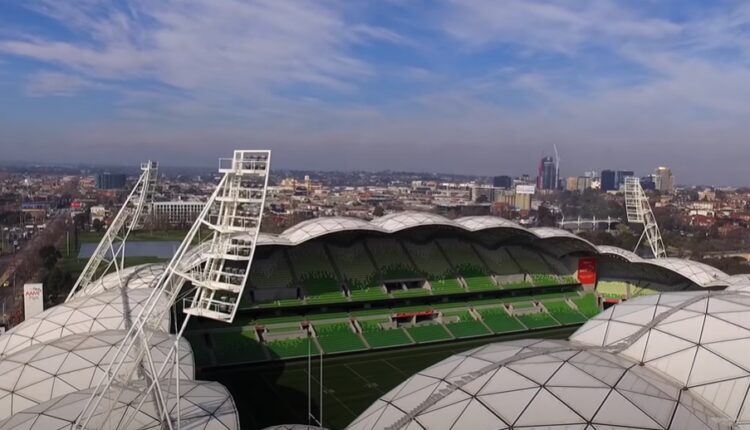 PointsBet Obtains US$65.5M Investment From SIG Sports Investments
Australian-based sportsbook PointsBet has received a major infusion of capital to help them seize market share in the competitive Australian sports betting market. The investment comes courtesy of SIG Sports Investments Corp.—a division of global quant trading firm Susquehanna International Group—in a deal that gives PointsBet both the capital and technology required to succeed against an increasingly sophisticated consumer base.
In exchange for relinquishing 12.8% stake in the company to SIG Sports, PointsBet receives AUS$94.16 million (US$65.5 million) in funding from a firm that specializes in the entrepreneurship and finance of international sports-based business. The deal will see Australia-based PointsBet (PBH.AX) issue 38.75 million in new shares to SIG Sports at AUS$2.43 (US$1.69) per share, representing a 15% premium compared to the five-day volume weighted average price to June 17. The new shares are expected to be quoted on or around June 23 on the Australian Stock Exchange.
SIG Sports has four distinct divisions which includes everything from agent representation, consultancy and project management. The private firm also has an investment group division, focused specifically on investments in professional clubs, management and agency, and specialty related projects which includes sports wagering. In essence, PointsBet is receiving more than just capital, but a strategic partner which can provide active advisory to the company.
Further to the main headline, the company further announced that its wholly-owned subsidiary, PointsBet Europe Holdings (PEH), has entered into a exploratory agreement with Nellie Analytics—a member of SIG. The arrangement calls for Nellie Analytics to provide exclusive sports analytical services to PEH for a term of nine months on a pro bono basis.
Nellie Analytics is located in Palo Alto, California and specializes in intellectual property, trademark, branding, market research and analysis, expert testimony, media and publications. It also includes Studio11B facilities and Jet Avery Productions.
The external investment from SIG could represent a broader strategy for PointsBet to foment a significant entry into the lucrative United States sports betting market. As reported by GoBankingRates, LegalSportsBetting.com estimated last year that US$165 billion was bet legally in the US.
PointsBet is an Australian-based online bookmaker offering traditional fixed odds markets in sports and racing. The sportsbook purports to offer more markets on National Basketball Association, Australian Football League and National Rugby League than any other bookmaker in the world. With up to 1,000 markets on each AFL game including first betting options across both fixed odds and spreads, PointsBet popular in the domestic marketplace.
In 2020, PointsBet and NBCUniversal announced a multi-year partnership by which PointsBet becomes the official sports betting partner of NBC Sports. As part of the agreement, the iconic NBC Sports platform will provide PointsBet with year-round, multi-platform media and marketing opportunities across its unmatched portfolio of events. It also allowed the company to gain access to market-leading linear assets which span 184 million viewers and digital assets spanning 60 million monthly active users.