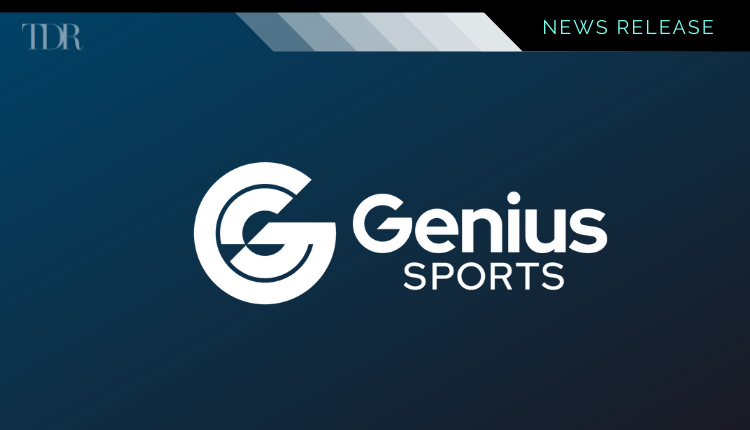 Resorts WorldBET Partners With Genius Sports to Help Power New Mobile Sportsbook in New York
Resorts WorldBET is the new mobile sports betting app for Resorts World New York
Genius Sports to provide its full official data and live trading content portfolio including NASCAR, EPL and NFL
Genius Sports Limited (NYSE: GENI), the official data, technology and commercial partner that powers the ecosystem connecting sports, betting and media, has clinched a new partnership with Resorts WorldBET, the new mobile sports betting app for Resorts World New York, with brick-and-mortar casinos Resorts World Catskills (RWC) and Resorts World New York City (RWNYC), to help power the digital sportsbook.
Genius Sports will help Resorts WorldBET, which launched earlier this month in the Empire State, offer a market-leading mobile sportsbook, providing its leading LiveData and LiveTrading solutions, powered by the highest quality official data.
This new partnership will include Genius Sports' proprietary suite of NASCAR's official data-driven in-race betting markets in addition to exclusive NFL official sports data-powered products, including access to the league's real-time statistics, proprietary Next Gen Stats (NGS) and official sports betting data feed. In order to deliver a 24/7 offering to its customers, Resorts WorldBET will also receive real-time data feeds and in-point pricing for the English Premier League alongside dozens of FIBA basketball and FIVB volleyball leagues worldwide.
As the fourth most populous state in the U.S., New York is widely projected to become one of the largest for online sports betting in 2022.
"We are excited to partner with Genius Sports and offer the most cutting-edge technology with real-time data so that customers stay ahead of the game," said Darlene Monzo, Chief Marketing Officer of Genting Americas East, which operates Resorts WorldBET. "Mobile sports betting in New York is primed to lead the nation and our world-class platform offers exactly what customers are looking for: an innovative mix of speed, reliability and access to the most advanced data available."
With over 20 million people and a rich sporting history, the New York online sports betting market has enormous potential. Resorts WorldBET is set to be one of the key players in the market and Genius Sports will be central to their offering, providing premium exclusive content on top tier competitions including NASCAR, EPL and NFL.

Mark Locke, CEO of Genius Sports
To view the original press release in its entirety click here